Apple Reportedly Plans to Unveil New Apple Watch, Smaller iPhone Next March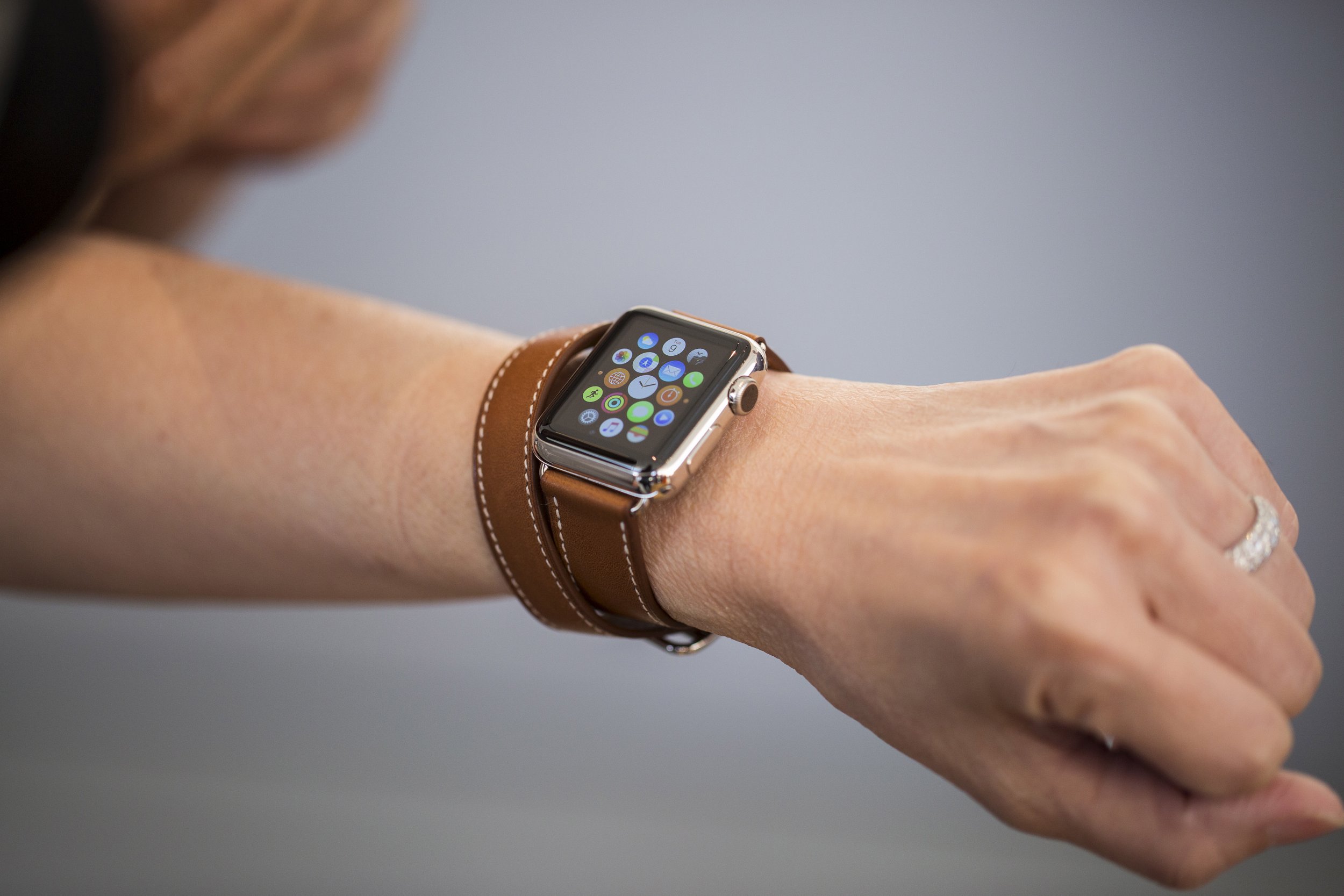 Apple is planning to unveil a new Apple Watch and a smaller iPhone 6 next March, according to multiple reports, including CNBC and Mashable.
According to the Apple-focused blog 9to5Mac, Apple's new watch may include a camera, sleep tracking capabilities and improved health tracking sensors. The Apple Watch 2 will also be able to wirelessly connect to the Internet without needing an iPhone nearby.
The smaller iPhone, reportedly named the 6c, will have a 4-inch screen, the same screen size with the older iPhone 5. The release of 6c will buck the trend of Apple increasing its screen sizes the past year, as the company released the 4.7-inch iPhone 6 and 6s and the 5.5-inch iPhone 6s Plus counterparts. It will likely be a mid-range option for consumers, much like the iPhone 5c.
According to Apple analyst Ming-Chi Kuo, who The Verge says has a "great track record of predicting Apple's plans in the past," the new iPhone 6c will be embedded with a near-field communication antenna to support Apple Pay better in transactions.
Kuo also told MacRumors, another Apple-focused blog, that he expected iPhone 6c to have the same A9 processor as the iPhone 6s, the same camera as the iPhone 5s and that it will come in a metal case with two or three color options.
Next year's will be the second consecutive March event for Apple, which traditionally has held events like this in the second half of the year. At the 2014 event, Apple announced the first model for Apple Watch with a 12-inch screen Macbook Air.