Apple Watch Discounts Now Available—But Only in 10 Stores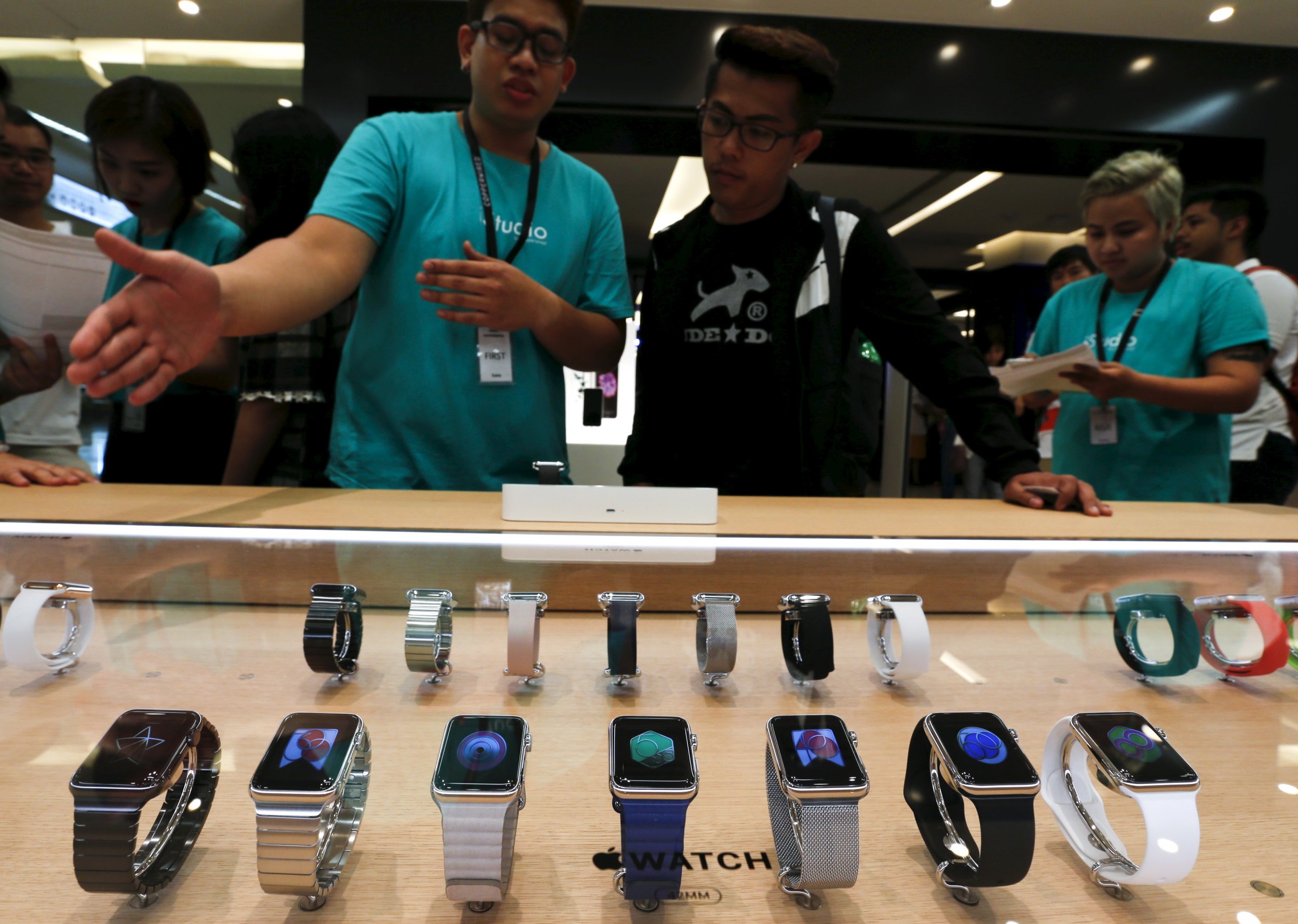 Good news, San Franciscans and Bostonians: Apple is offering a $50 discount for the Apple Watch in select stores near you.
Apple, a well-known nonbeliever in holiday sales or discounts, quietly put the Apple Watch discount into effect over the past weekend. After the news was broken by MacRumors, an Apple-focused news and rumor site, last Friday, Newsweek confirmed the sale with an Apple sales representative.
As is the case with most too-good-to-be-true deals, there are catches. First, Apple Watch discounts only come in a bundle with a new iPhone. To get the $50 off the standard Apple Watch, which starts at $550, or the cheaper Apple Watch Sport at $350, one needs to buy an iPhone (the oldest model the stores sell is the iPhone 5S) with it. That makes the overall purchase costly—and, of course, much less attractive for those who already own an iPhone.
Second, the discount only applies to Apple Watch and Apple Watch Sport, meaning the higher-end luxury watches like the Apple Watch Edition and the Apple Watch Hermès are not for sale.
Third, you can only get the deal in 10 brick-and-mortar stores—six in the Bay Area (San Francisco flagship, Burlingame, Chestnut Street, Corte Madera, Stonestown and Hillsdale) and four in the Boston metropolitan area (Boylston Street, Burlington, CambridgeSide and Chestnut Hill).
While Newsweek could not confirm how long the sale will last, MacRumors reported the sale will last until November 15.
The unusual discount has fueled speculation as to whether the Apple Watch is in trouble, with flagging sale numbers: Apple CFO Luca Maestri saying the Apple Watch made nearly $1 billion since it hit the market in April in the last quarter's earnings call, an impressive number at first blush, but less so after considering analysts expected the company to sell $1.8 billion worth of watches in that same period. Apple did not respond to a Newsweek request for comment.