Apple Releases New iPad Pro, Colorful iMacs and Other Spring Gear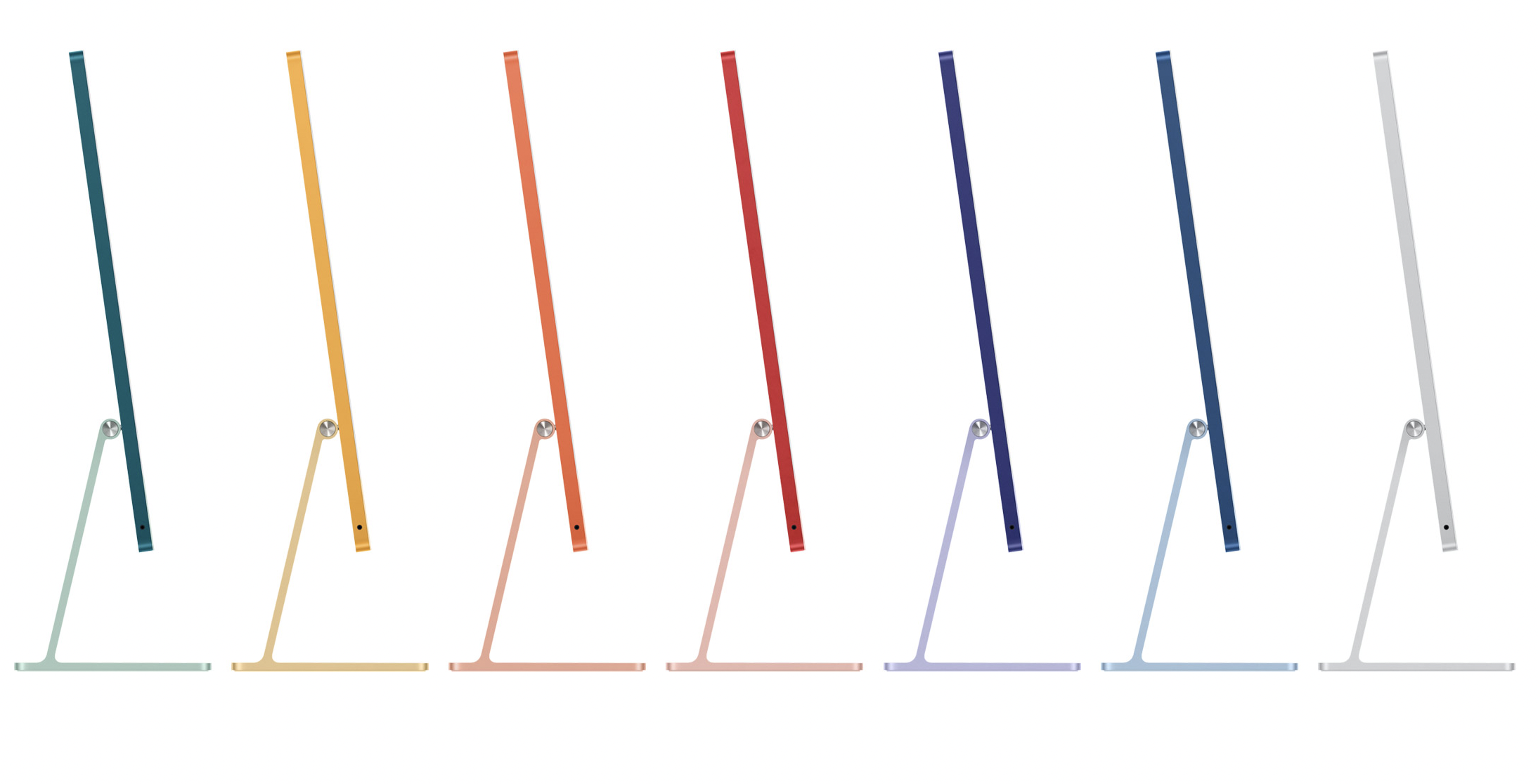 Apple held true to the name of its Spring Loaded event as it focused on a new iPad Pro and iMac desktop computer. Of course, it showed off a new Apple TV 4K, AirTag product and even a new purple color for its existing iPhone 12.
The most time was spent on the iMac, which got plenty of bold color choices to accent its completely redesigned look. The iPad Pro got Apple's desktop-class M1 processor and 5G wireless technology. And the 12.9 inch model got new display technology with mini-LEDs.
Rounding out the event was the completely new AirTag product, a Bluetooth tracking accessory tied to its Find My location service. Apple Card will add the ability for spouses and partners to be included for joint accounts. Apple Podcasts will also get a paid subscription feature. There were no AirPods 3 announced, but Apple did refresh its Apple TV 4K with a faster processor and completely redesigned Siri remote. Let's fully dig into all the things that were announced.
iPad Pro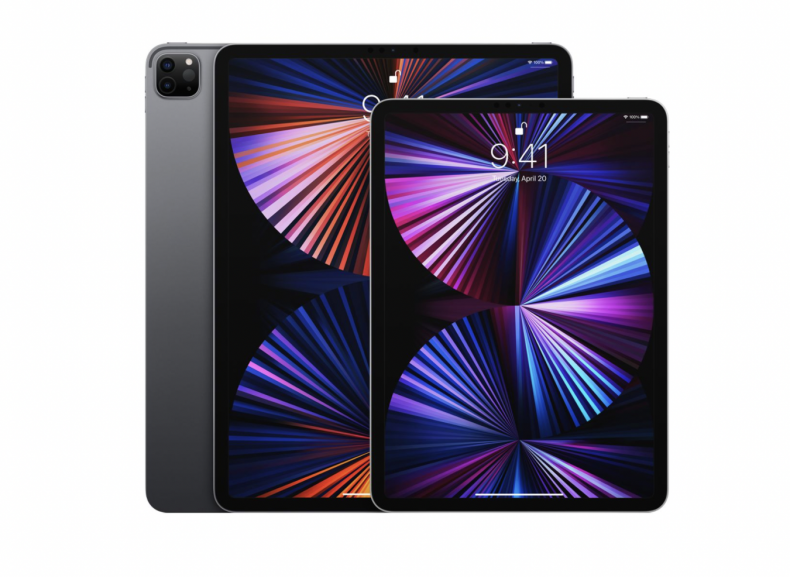 The new iPad Pro mostly looks the same, but its insides have been completely gutted. The front-facing, FaceTime camera has been moved to the iPad's long side, but other than that it might be hard to distinguish the new iPad Pro from the last version. The crux of this new hardware, however, comes in updating its processor to the same M1 chip that's in the MacBook Air and new iMac.
Having a desktop-class process improves speed dramatically, but it also allows the tablet to have a USB 4 port with Thunderbolt. The updated port provides faster data transfer speeds and better display connectivity. Speaking of connectivity, the iPad Pro now has the option for 5G that matches the iPhone 12's line for faster internet speeds.
The iPad Pro will be available to preorder on April 30 and will be delivered in May. The 11-inch iPad Pro starts at $799, while the 12.9-inch iPad Pro with the improved display starts at $1,099. The largest iPad Pro is truly a laptop equivalent in performance and price now.
M1 iMac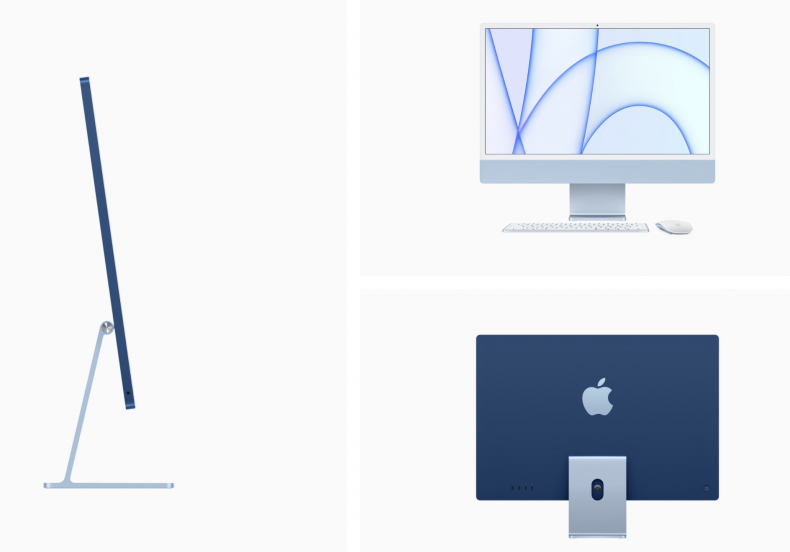 The iMac is an iconic desktop computer dating back to 1998. For the first time in the last decade, it has now been significantly redesigned. During the Spring Loaded event, Apple attributed the ability to slim down the all-in-one computer to the powerful and energy conservative M1 processor.
Most noticeable about these new computers are the bold color options. There are seven total color choices available with only four at the lowest entry price. The base model includes 256GB of storage, 8GB of unified memory and a 24-inch 4.5K Retina display. This selection comes in blue, green, silver and pink. The model starting at $1,499 adds yellow, orange and purple colors. It also adds a Magic Keyboard with Touch ID and Gigabit Ethernet.
The most expensive option is $1,699 and comes with 512GB of storage along with the Touch ID keyboard and full seven-color selection.
Along with the colors and impressive 11.5 mm (.45 inch) thin design, the iMac got updates to its camera and speakers to improve the quality of video calls.
AirTag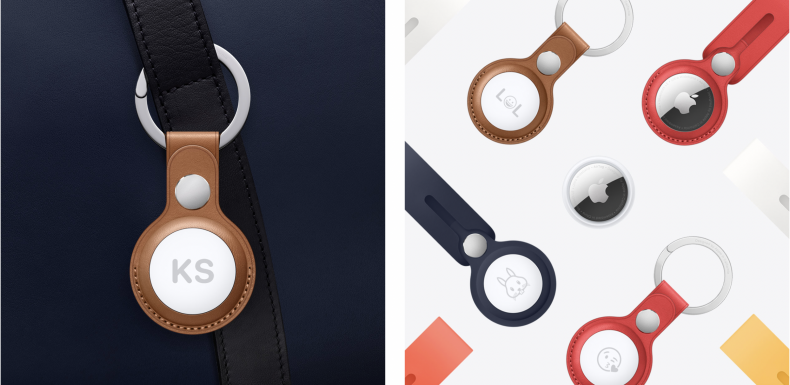 AirTag has been rumored for a while, first leaking in a previous version of iOS, but now it's here. A single tracking device will cost $29 and can be engraved with letters or emojis, for personalization. The Tile-like location tracker can be used on a keychain or attached to other items to find them if they ever become lost. AirTag integrates into Apple's Find My service to provide fine location accuracy.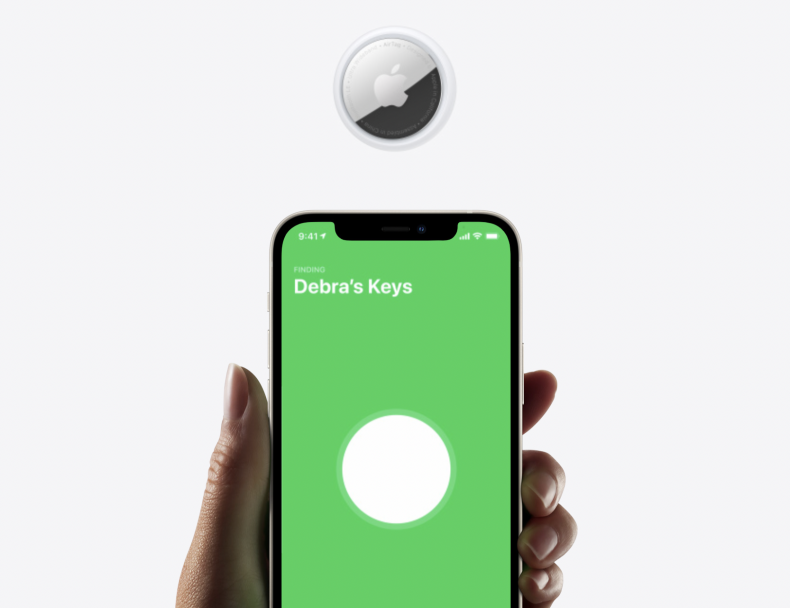 The Find My app will be able to display a live-updating arrow pointing in the direction of the AirTag. It won't just tell you the item is in the house—it can direct you to its whereabouts inside. AirTag has an IP67 water-resistance rating and a user-replaceable battery that should last at least a year. If you need more than one AirTag, they will also be available in a $99 4-pack. If you really want to spend money on an AirTag accessory, the Hermès Luggage Tag will set you back $449.
Apple TV 4K, iPhone Cases and Other Accessories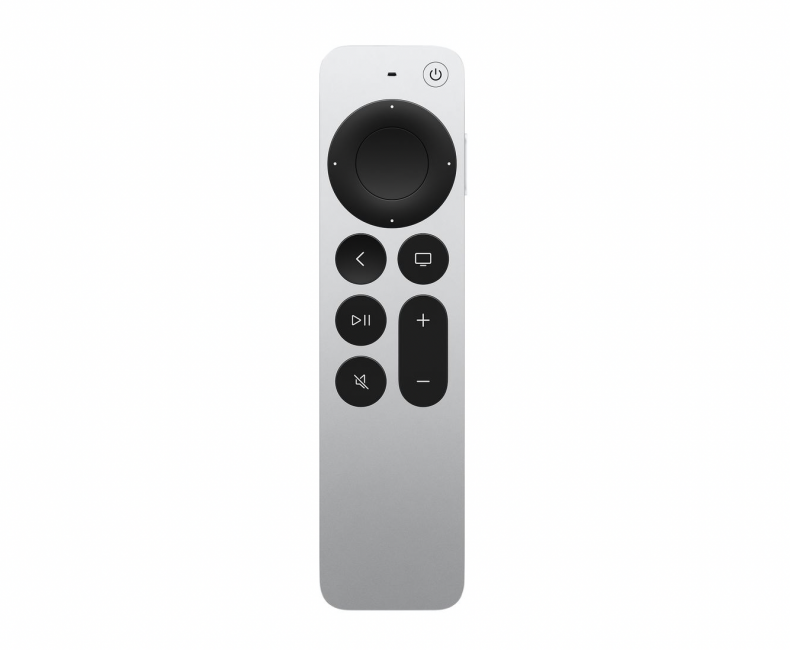 The Apple TV 4K got a minor spec bump with a faster A12X processor. This increased speed should allow it to run smoother and play back higher frame rates in HDR. The biggest reveal was that it now comes with a newly redesigned Siri remote that has more buttons and gestures available. The Apple TV 4K remains $179 for 32GB and $199 for 64GB, so it's not cheap. If you do just want the new remote to use with your existing Apple TV 4K, that will be available to purchase for $59.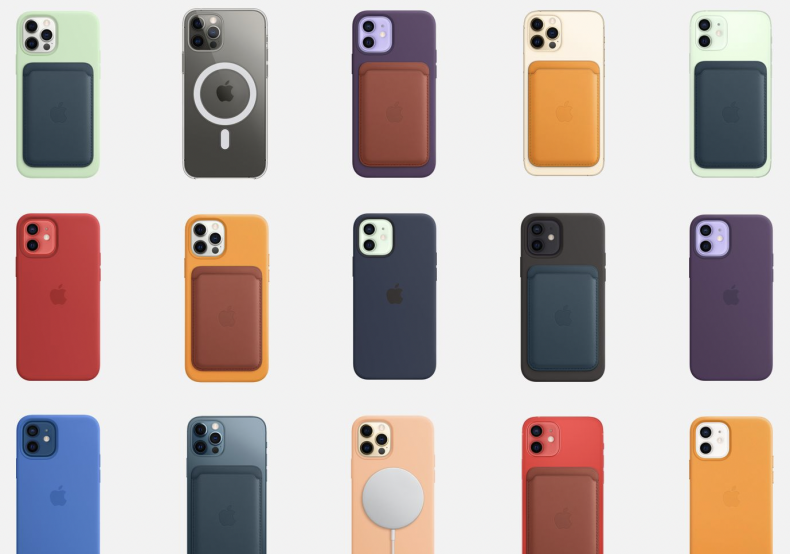 Hidden among the splashier items revealed today were new accessories for other Apple products. The iPhone got new color variations of its MagSafe cases. Apple Watch also added new spring band colors. The iPad Magic Keyboard also now comes in white.
Newsweek may earn a commission from links on this page, but we only recommend products we back. We participate in various affiliate marketing programs, which means we may get paid commissions on editorially chosen products purchased through our links to retailer sites.