Apple Revenue Greater Than New Zealand's GDP as It Fights Amazon to Become First Trillion-Dollar Company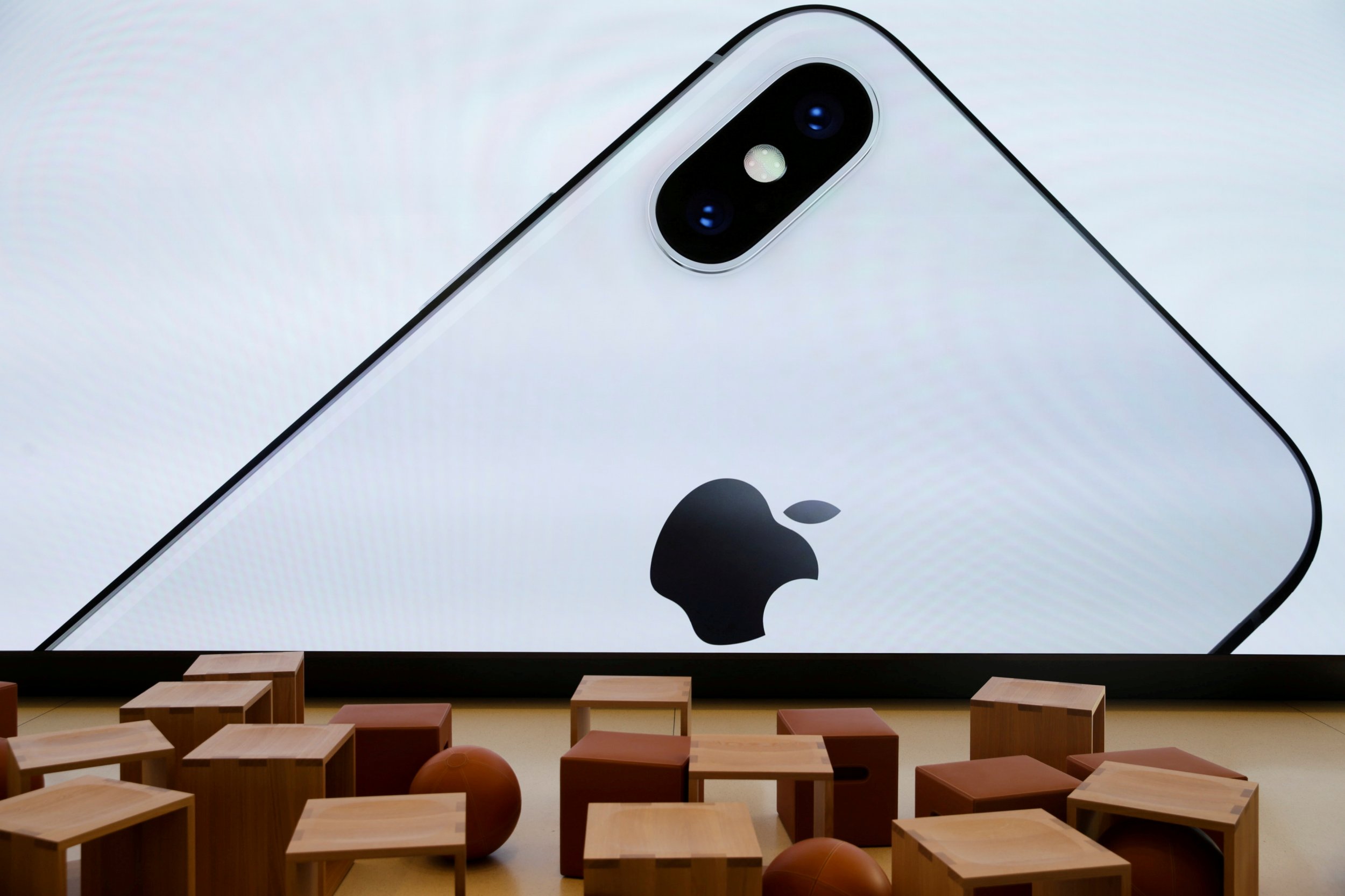 Apple is vying with Amazon to become the world's first trillion-dollar company.
The iPhone creator has seen its market capitalization hit a record $934 billion, buoyed by a streak in which shares went up nine sessions in a row, the Financial Times reported.
With annual revenues of $229 billion—greater than the gross domestic product of countries like Portugal and New Zealand—its value has also increased after a 31 percent spike in service revenue in areas such as streaming and online storage, as well as a $100 billion share buyback.
Twelve market analysts now value Apple's stock at potentially more than a trillion dollars, including one estimating its target stock price rising from $195 to $210, which could see it hit $1.03 trillion.
Apple had $48.35 billion profits during 2017 and made $13.8 billion in net income during the March 2018 quarter, CNBC reported.
The company, started by Steve Jobs in his garage in 1976, has also been boosted by Warren Buffett's Berkshire Hathaway, which bought another 75 million shares during the first quarter.
Buffett told CNBC, "If you look at Apple, I think it earns almost twice as much as the second most profitable company in the United States."
However close behind is Amazon.com, which is trading at 100 times its expected earnings and enjoying rapid revenue growth by increasing its share of the market for music and video content.
Reuters reported that if Apple's stock kept growing at its current rate, it would hit 13 figures by September, though Amazon could overtake it only a month later.
However, both could be dwarfed by a planned international initial public offering of Saudi Aramco. Experts suggest that if Saudi Arabia's national oil producer went public, it would be valued at around $2 trillion.