Apple Shares Tumble as CEO Warns of Low iPhone Sales, Slowing Demand in China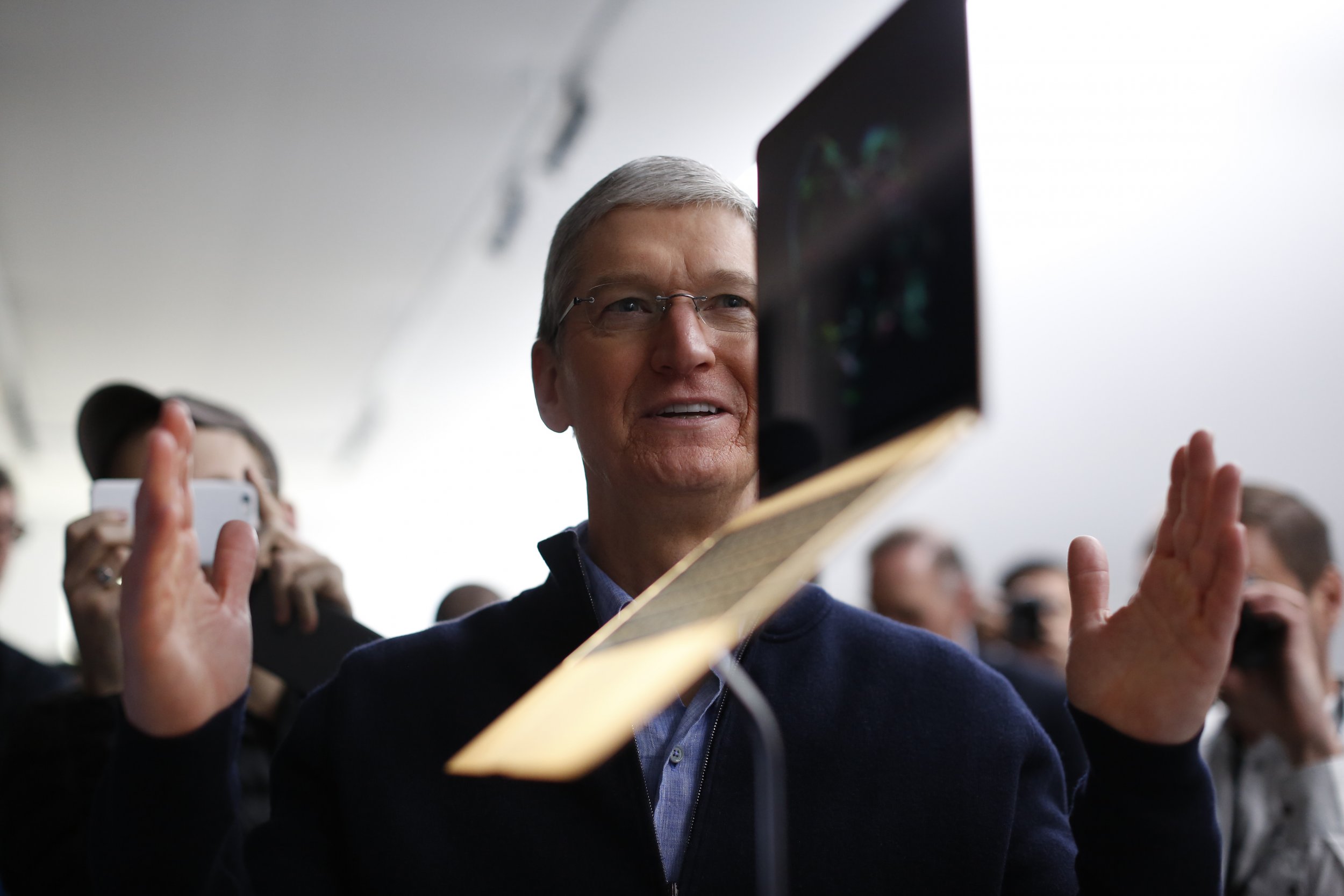 Apple Inc. cut its revenue forecast for the holiday quarter on Wednesday, citing "lower than anticipated" iPhone sales in China and sluggish demand amid Washington's trade war with Beijing.
In a letter to investors, Apple CEO Tim Cook said the company will report much lower sales than expected, with revenue of approximately $84 billion for fiscal year 2019 first quarter, which ended Dec. 29.
Cook blamed the disappointing sales numbers in part on the sluggish economy in China, which began to slow down in the second half of 2018. The contraction in China's smartphone market has been particularly acute, he added, citing market data.
"While we anticipated some challenges in key emerging markets, we did not foresee the magnitude of the economic deceleration, particularly in Greater China," Cook wrote. "In fact, most of our revenue shortfall to our guidance, and over 100% of our year-over-year world-wide revenue decline, occurred in Greater China across iPhone, Mac and iPad."
Apple's revised guidance comes as the U.S. and China, the world's two largest economies remain enmeshed in a trade war. The Trump administration has imposed tariffs on hundreds of billions of dollars worth of Chinese goods, and Beijing has responded with its own import duties in addition to its longstanding non-tariff trade barriers.
The trade spat has translated into reduced demand for Apple products in China, Cook said.
"We believe the economic environment in China has been further impacted by rising trade tensions with the United States," Cook wrote. "As the climate of mounting uncertainty weighed on financial markets, the effects appeared to reach consumers as well, with traffic to our retail stores and our channel partners in China declining as the quarter progressed."
After-hours trading of Apple shares was halted in advance of Cook's announcement. The company's stock price then tumbled 8 percent in late trading after the stop was lifted, Marketwatch reported.
Falling sales in China were not the only problem Apple encountered in the holiday quarter. Cook also noted that the number of iPhone users in developed markets upgrading to new models was "not as strong" as the company had anticipated.
Factors negatively affecting iPhone sales included "consumers adapting to a world with fewer carrier subsidies, US dollar strength-related price increases, and some customers taking advantage of significantly reduced pricing for iPhone battery replacements," Cook said.
The iPhone has been Apple's most important revenue generator for many years. It accounted for about 60 percent of the company's total sales in the three months leading to, and including, September, according to CNN Business.
While Cook conceded that revising Apple's revenue guidance downward was disappointing, he also pointed to bright spots in the December quarter. He said Apple's non-iPhone businesses grew 19 percent over the same period last year, led by a record $10.8 billion in revenue from the Services segment.
The company's Wearables segment, which includes the Apple Watch and AirPods headphones, grew by almost 50 percent year-over-year and was "wildly popular" with holiday shoppers, Cook said.