FBI Orders Apple to Provide Access to 11 More iPhones, Tech Giant Claims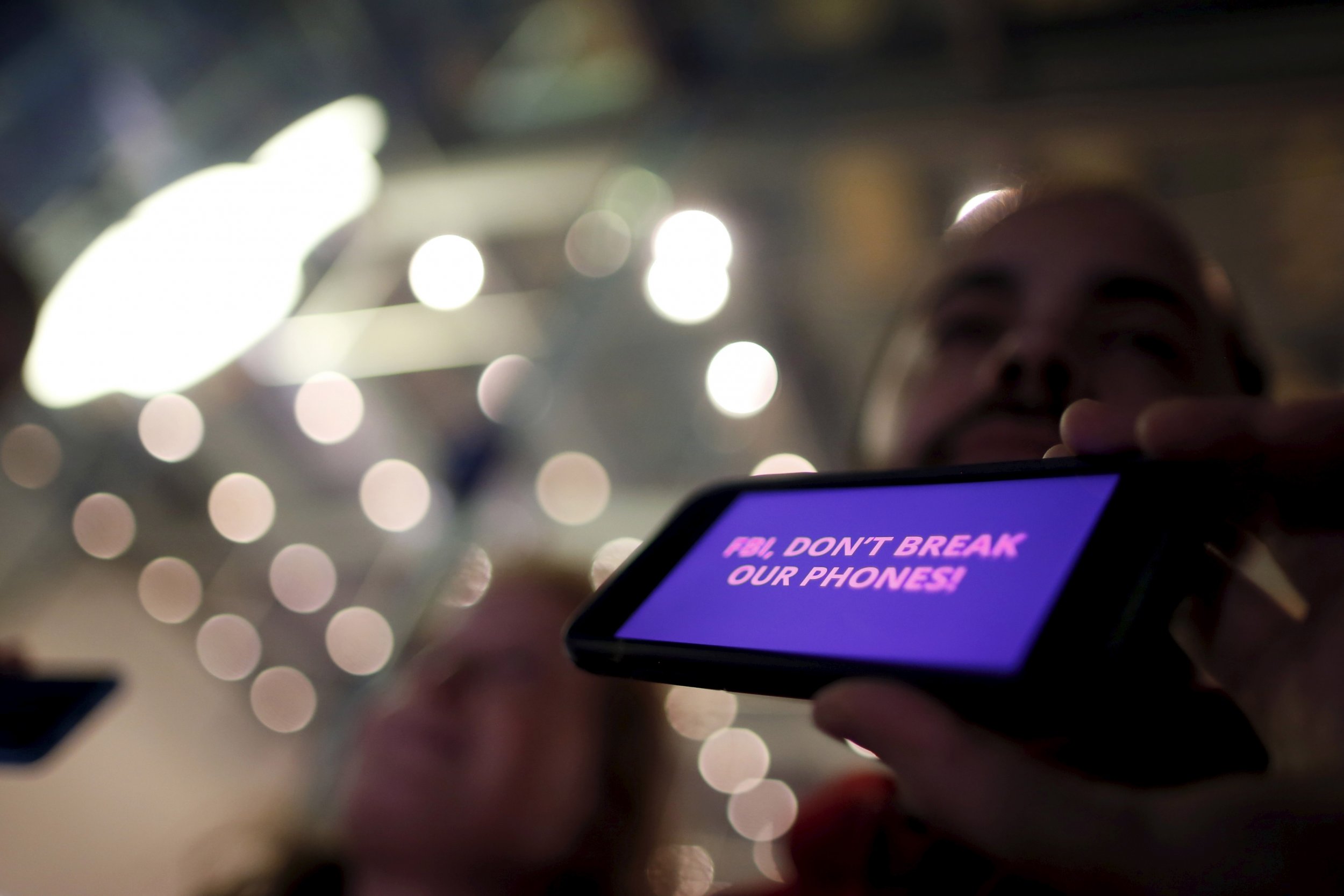 Apple has revealed that the U.S. government's attempts to access the iPhone of one of the San Bernardino killers is not an isolated case, as had previously been suggested.
The Department of Justice has sought access to at least 12 iPhones since September 2015, according to the tech giant, contradicting a statement from a White House spokesman last week that the government is "simply asking for something that would have an impact on this one device."
The requests were listed in a court brief filed by Apple lawyer Marc Zwillinger in response to the order requesting Apple to provide the FBI with "reasonable technical assistance" in unlocking the iPhone 5C used by San Bernardino gunman Syed Rizwan Farook.
"The attached order directs Apple to perform even more burdensome and involved engineering than that sought in the case currently before this court," Zwillinger wrote to Magistrate Judge James Orenstein.
Apple CEO Tim Cook rejected the order relating to the San Bernardino shooter's phone, saying to do so would set a "dangerous precedent" for user privacy and security. Executives from Google and Facebook have publicly stood behind Cook; however, Microsoft founder Bill Gates has suggested Apple should help the FBI.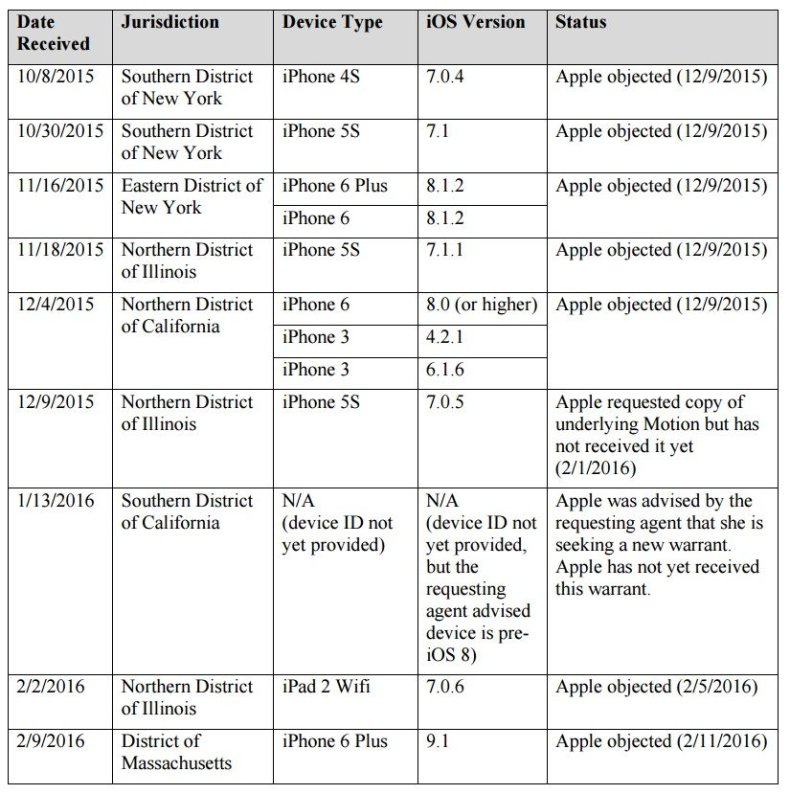 Recent figures from Pew Research Center found that the majority of Americans side with Gates on the matter, with 51 percent of respondents saying Apple should unlock Farook's phone.
FBI director James Comey claimed the San Bernardino litigation "isn't about trying to set a precedent or send any kind of message", rather it is about justice for the victims of Farook. The December 2 attack by Farook and his partner Tashfeen Malik killed 14 people and injured 22 others.
"The particular legal issue is actually quite narrow," Comey wrote in a post to the legal blog Lawfare. "The relief we seek is limited and its value increasingly obsolete because the technology continues to evolve."