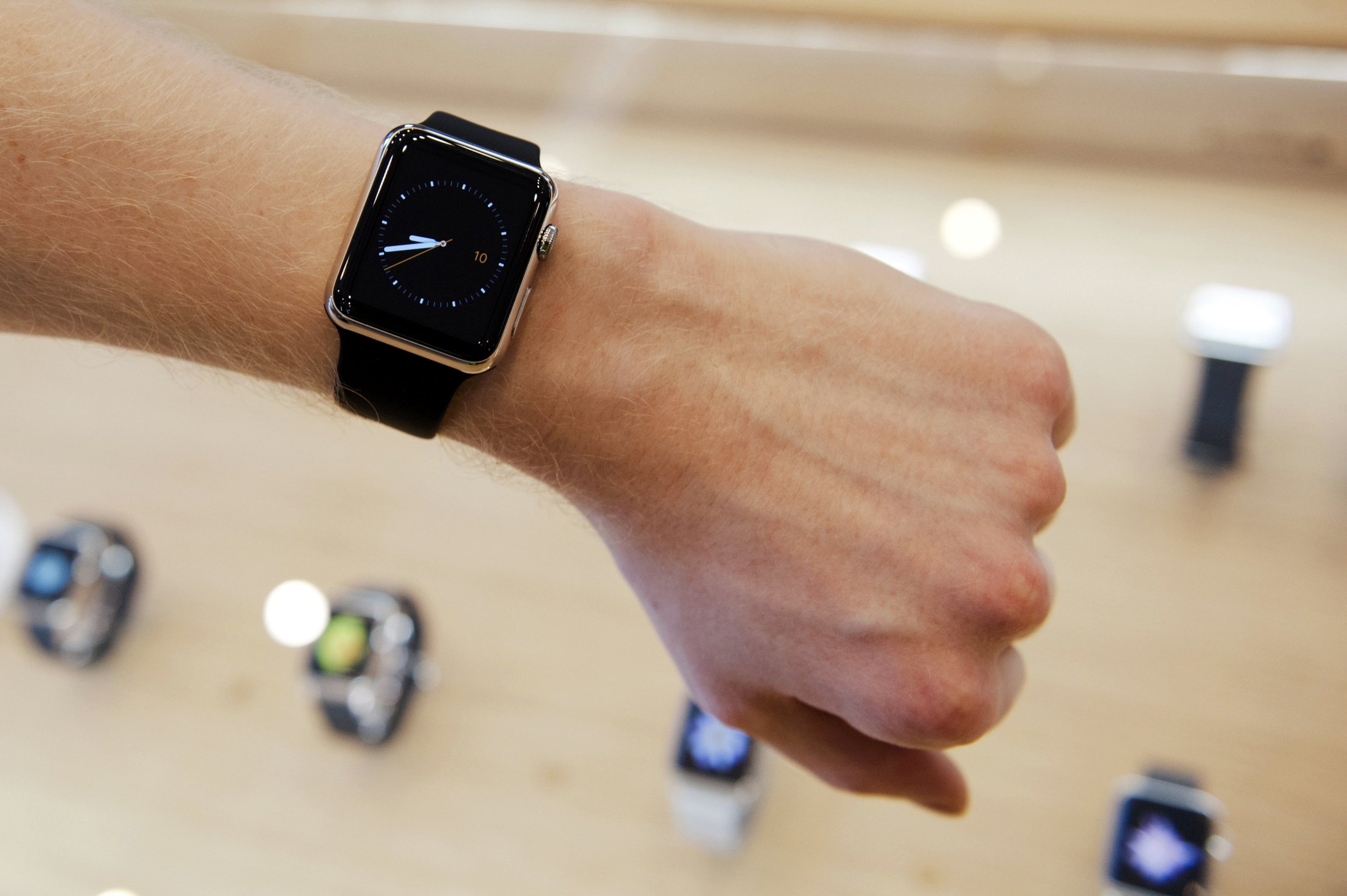 Updated | Nearly one million people in the U.S. ordered an Apple Watch in the first 24 hours after it became available for pre-order on Friday, says an online commerce market research firm.
The device also became available for pre-order in Canada, Australia, the U.K., Germany, France, Japan, China and Hong Kong, so overall sales numbers are expected to be significantly higher.
All variations of the watch, which comes in two sizes, in three materials and with a choice of bands, sold out online in less than six hours, according to 9to5Mac. Many Apple Watch orders in the U.S. now have four- to six-week shipping estimates. It is unclear whether the watches sold out because demand was high or supply was low.
Apple has not yet released its sales data, but Slice Intelligence analyzed the receipts of 9,080 online shoppers in the U.S. to get an idea of how the sales went.
According to Slice Intelligence's findings, the Sport version of the Apple Watch--the cheapest iteration, starting at $349--was by far the most popular, with 62 percent of U.S. purchasers choosing it.
The average buyer purchased 1.3 watches and spent $503.83, according to the research firm. The black sport band was the most popular pick, as was the watch's bigger, 42mm case.
Another Apple product that launched on Friday was the 12-inch MacBook, which sold around 48,000 units.