Apple Shares Tumble Hard on Low iPhone Sales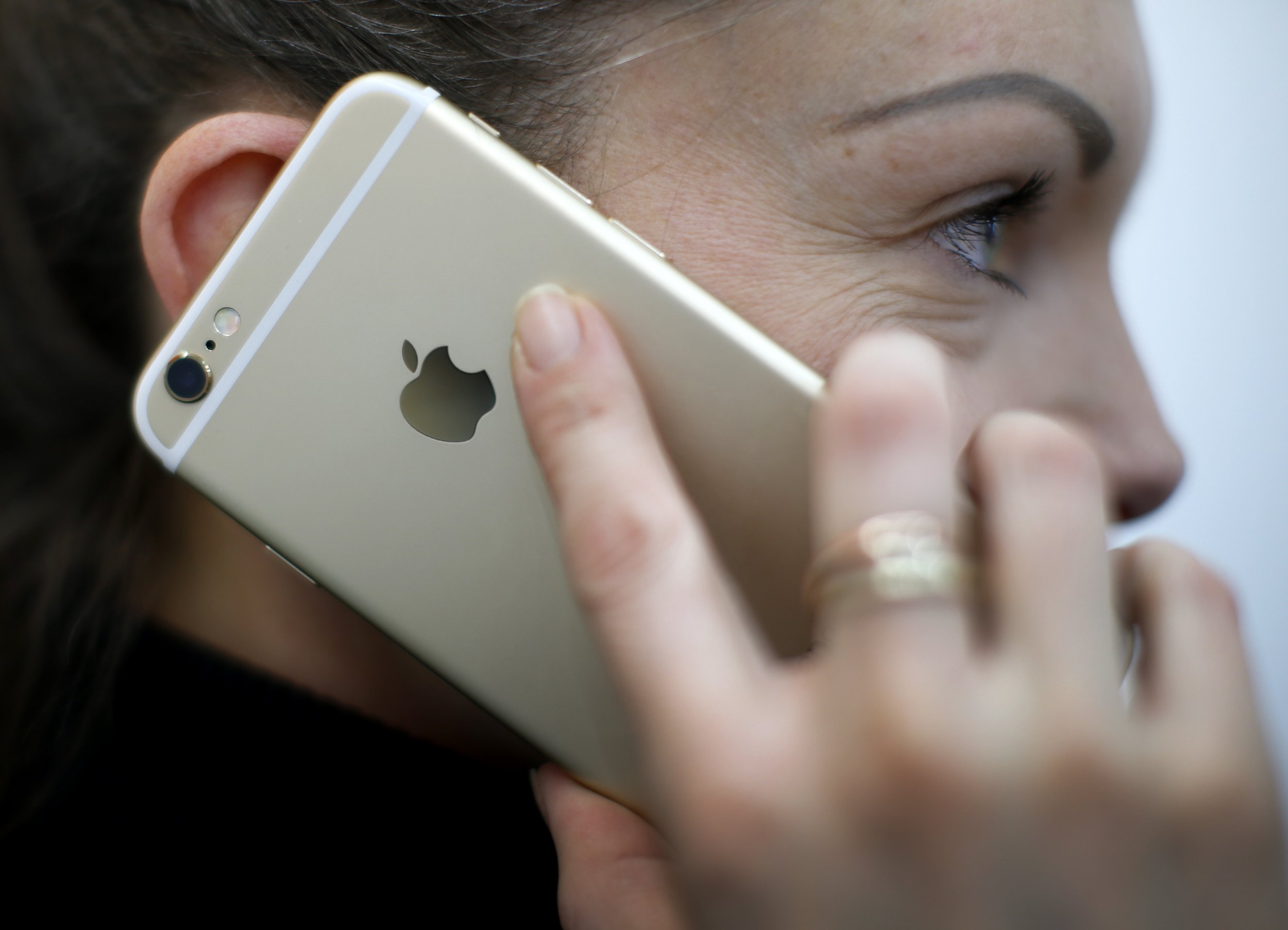 (Reuters) - Apple Inc shares fell more than 6.5 percent on Wednesday, the biggest percentage drop in two years, after the company reported its slowest-ever rise in iPhone shipments and forecast that quarterly sales for the current period would post the first drop in 13 years.
At least 16 analysts cut their price targets on the stock. The median price target is $135, according to Reuters data.
"Cook & Co have a few tough quarters ahead until we get to the buildup around iPhone 7 later this year, which is what bulls are focused on to turn this ship back into growth waters," FBR & Co analyst Daniel Ives said.
Shares fell to $93.42, knocking off more than $36 billion from Apple's market value of about $554 billion. While currently the most valuable publicly traded U.S. tech company, the decline put it closer to Alphabet Inc, which ended the day worth roughly $486.5 billion.
The March quarter is likely to be the weakest this year in terms of iPhone sales. But analysts said long-term value investors could view the depressed stock price as a buying opportunity.
"We are looking for March to mark the trough in year-on-year iPhone unit growth, which should provide an attractive entry point into the stock," Goldman Sachs analysts wrote in a note.
Tepid demand for the latest iPhones, which succeeded blockbuster sales of the iPhone 6 and 6 Plus, led Apple to sell 74.8 million iPhones in the first quarter. One analyst estimated, based on the revenue estimates Apple provided, that it will sell 50 million to 52 million units in the March quarter.
Apple usually launches new iPhones in September and sells the most devices in the December quarter. Unit sales typically drop over the next few quarters, picking up after the next iPhone launch.
Apple said the average selling price for iPhones rose to a record $691 in the holiday quarter.
This indicated that despite a saturated smartphone market, consumers were keen to buy the newer and more expensive iPhone versions - good news for the iPhone 7 cycle, Pacific Crest Securities analysts said.
The iPhone 7 is expected to sport a new look with features such as waterproofing and wireless headphones, according to media reports.