Take a Look at Apple by the Numbers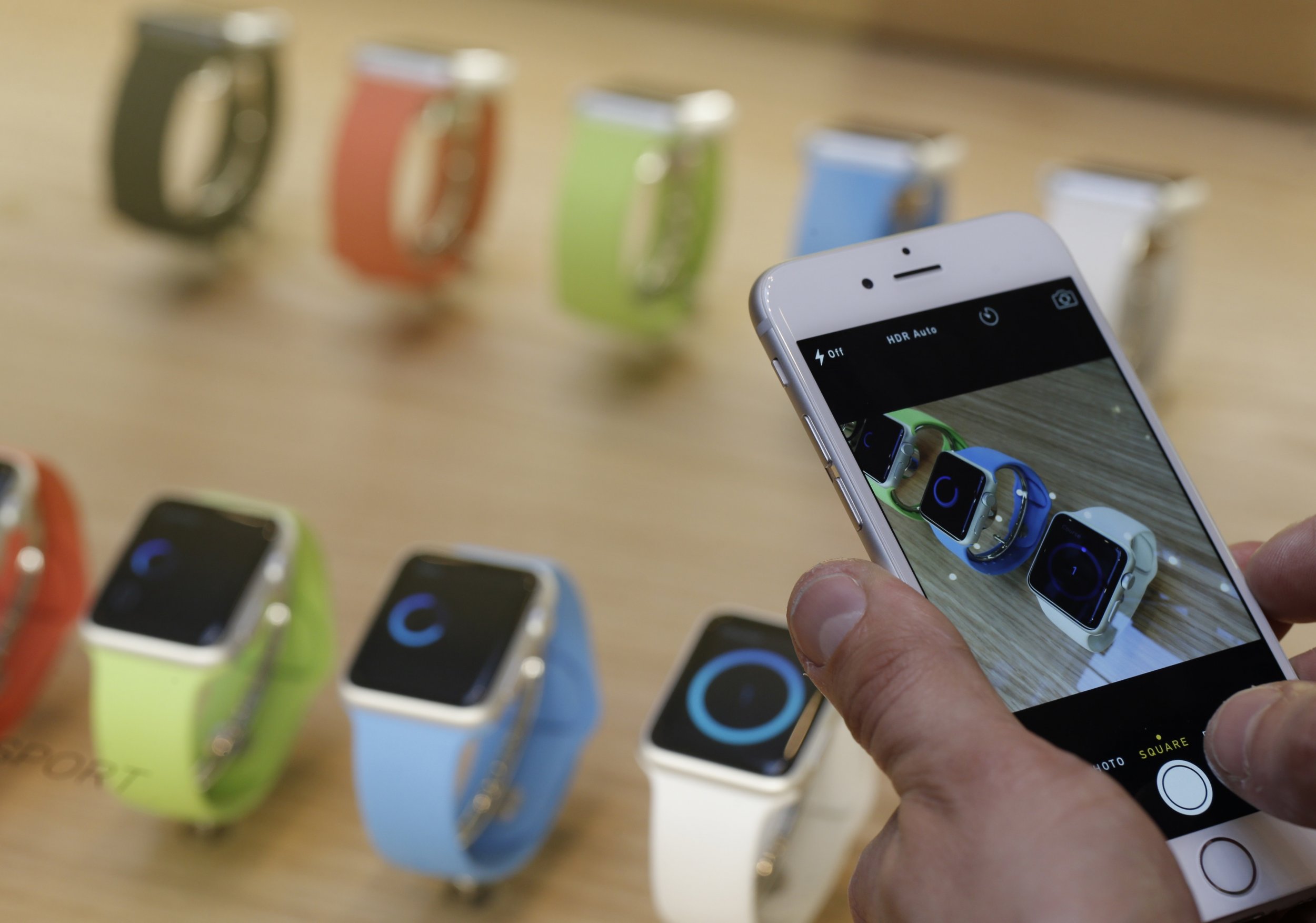 As the world anxiously awaits the technology updates and new device announcements expected from Apple Inc. at its annual conference on Wednesday, here's a look at some of the company's most recent statistics, as of March.
The revenue for Apple, arguably one of the most valuable brands around the world, grew from about $8 billion dollars in 2004 to more than $180 billion in 2014.
iPhones
In the fourth quarter of 2014, the iPhone sold at a growth rate that was almost double that of the industry, 49 percent to 26 percent. On March 9, during its "Spring Forward" event, Apple Chief Executive Officer Tim Cook announced his company had sold 700 million iPhones worldwide.
The first iPhone, which in March Cook called, "the best iPod we had ever created," was introduced in June 2007. Seven months later, Apple had sold 3.7 million iPhones. By March 2015, the device was propelled into the top-selling smartphone in the world, with 99 percent customer satisfaction, Cook said. China passed the U.S. as Apple's biggest market for the iPhone during the first quarter of this year.
Apple Watch
Almost 1 million people in the U.S. ordered an Apple Watch in the first 24 hours after it was available for pre-order in April.
Apple TV
Cook called Apple the "industry leader" in the streaming TV space. By March, the company had sold 25 million units, and dropped the price from $99 to $69.
Stock
For the first time ever ahead of its annual event, Apple stock has been dropping, according to USA Today. Shares of Apple fell 6.2 percent in the month before Wednesday's long-awaited conference.
Mac vs. PC
Apple's Mac business grew 21 percent last year, compared with the PC industry, which shrunk 2 percent in the same time, Cook said.
Apple Pay
The digital wallet service allows users to make payments using the iPhone and other Apple products. Last October, the service began with six of the largest banks in the U.S. Now, more than 2,500 banks support Apple Pay. In just three months, the company tripled the number of locations accepting the service to nearly 700,000 across the U.S.
Stores
As of March, Apple had 453 stores in 16 countries worldwide. The company plans to nearly double its stores in China by having 40 in the Asian country by the end of this year. In 2011, China became the world's largest smartphone market. The country has an estimated 520 million smartphone users, the highest number in the world.
Customers
More than 120 million customers visited Apple Stores in the fourth quarter of 2014.
Health
More than 900 applications help users manage and track their health and fitness.
Apple fans can watch a livestream of Wednesday's event, which starts at 1 p.m. ET at the Bill Graham Civic Auditorium in San Francisco.