Apple Co-Founder: I Don't Recognize the Company I Built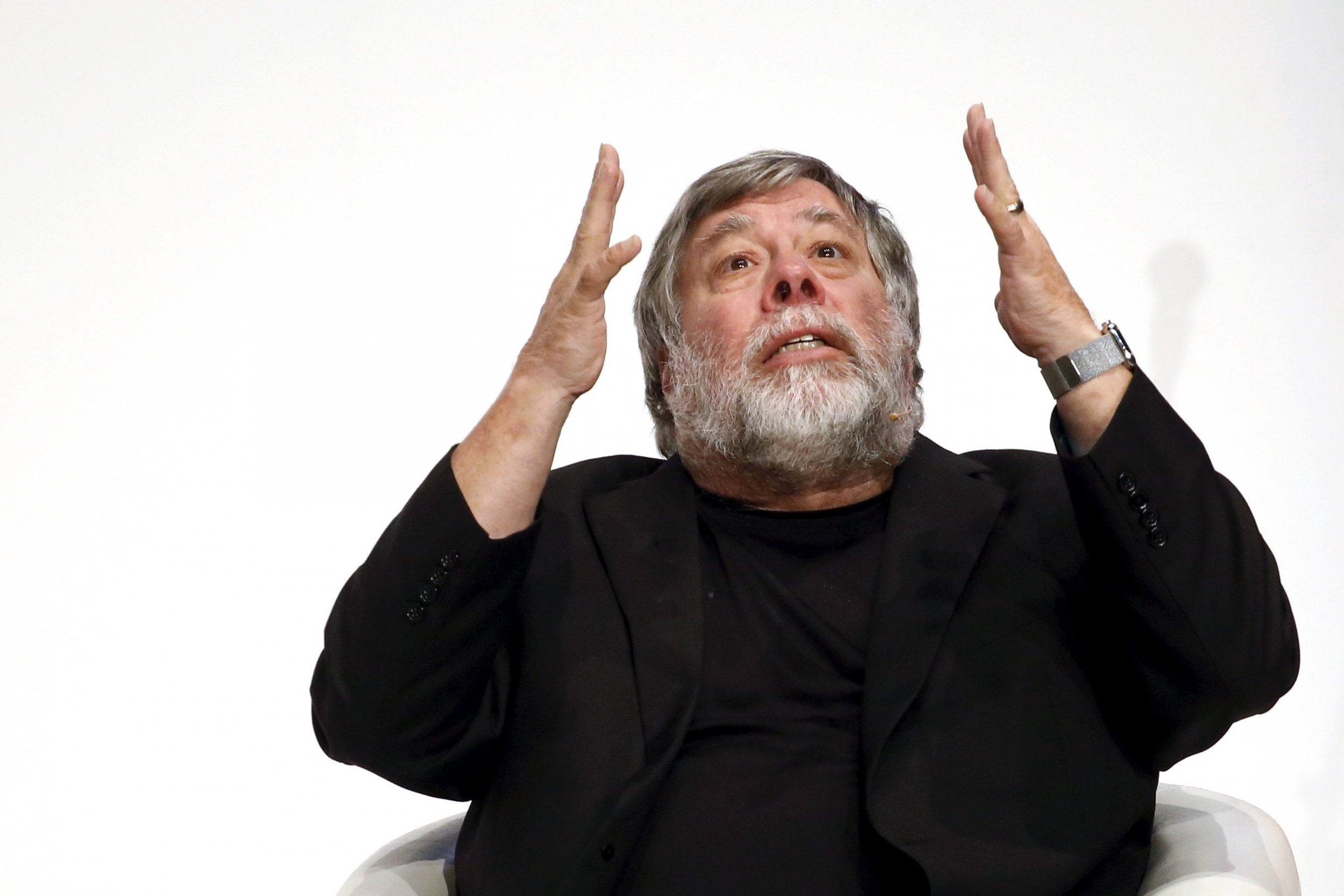 Apple co-founder Steve Wozniak has criticized the Apple Watch, claiming the smartwatch has taken the company away from technology and into "a jewelry market."
In a Reddit AMA (ask me anything) on Wednesday, Wozniak also said that the Apple Watch had taken the company away from its core values that he had established with fellow founder Steve Jobs at its inception.
When asked what he thought current Apple CEO Tim Cook was doing right or wrong as head of the company, Wozniak said his main concerns related to the Apple Watch and the way it has been launched and marketed.
"I worry a little bit about—I mean I love my Apple Watch, but—it's taken us into a jewelry market where you're going to buy a watch between $500 or $1,000 based on how important you think you are as a person," Wozniak said.
"The only difference is the band in all those watches. Twenty watches from $500 to $1,100. The band's the only difference? Well this isn't the company that Apple was originally, or the company that really changed the world a lot."
Wozniak said he approved of everything else Cook had achieved since becoming CEO of Apple in 2011. He was particularly supportive of Apple's rumored self-driving car ambitions, saying "the car market makes total sense to me for Apple".
He added: "The important thing is that I hope if they get off on a product, something that they could sell and make a lot of money for but is not 'insanely great' as Steve jobs would say, Apple should drop it and start over."
Wozniak also commented on the current battle between the U.S. government and Apple over a court order for Apple to assist the FBI in breaking into an iPhone used by one of the killers in the San Bernardino shooting last year.
"These are dangerous, dangerous things," he said. "If some code gets written in an Apple product that lets people in, bad people are going to find their way to it, very likely."