Can Apple find a place in the video streaming game? On Monday, the company will offer the first look at its upcoming TV streaming service during a special March 25 event. At a time when nearly every video content creator under the sun is looking for ways to package their offerings into a unique and desirable streaming service, Apple has its work cut out if it wants to grab a piece of the pie. While the company has no intention of competing with companies like Netflix, Hulu or Disney, it does hope to embed itself even more deeply in the services business.
Expanding services is a smart move for Apple. In many ways, smartphone technology has hit its peak and consumers are finding fewer reasons to upgrade their devices on a year-to-year basis. In the first quarter of 2019, Apple reported a 15 percent decrease in iPhone revenue when compared with the previous year. Profit margins for services like Apple Music or the App Store, however, remain strong. By expanding its subscription-based services into the streaming video space, Apple stands to gain a new source of consistent revenue.
But if Apple doesn't plan to get into an all-out war with Netflix or Hulu over content, what exactly will the service look like? At this point, the details are pretty murky. We know the company has shelled out more than a billion dollars so far in creating original content for the platform, while also courting premium TV show providers like HBO, Starz, and Showtime in hopes of making the service a kind of one-stop shop for streamers. But how does Apple make its service successful when companies like Amazon and Hulu are already doing something similar? While we can't claim to read consumers' minds, here are five ways we think Apple's service could gain a foothold in the streaming video space.
5 Ways Apple's New TV Streaming Service Could Win The Day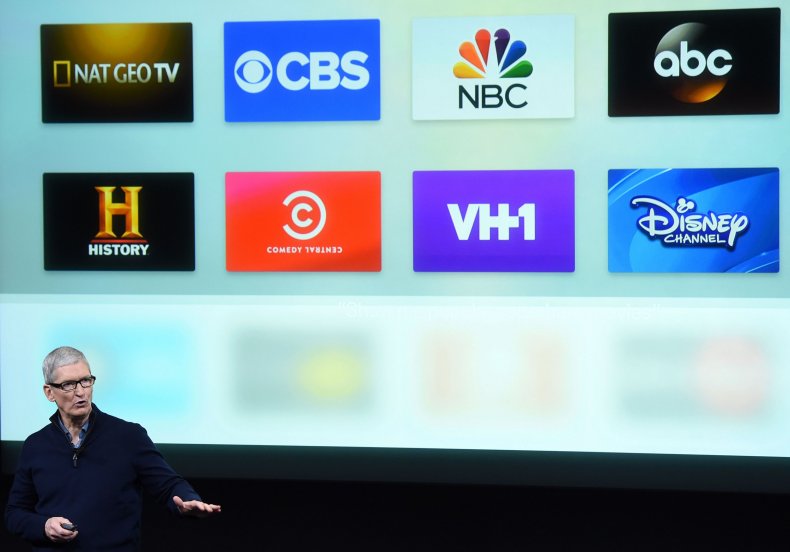 #1 Offer Reduced Rates on Premium TV Bundles
Everyone loves a good bundle and if Apple's new streaming video service can shave down the cost of subscriptions to premium channels like Showtime or HBO, this could grab a ton of new subscribers. The company has reportedly been in talks with several streaming content providers such as AT&T (HBO), CBS (Showtime), Lionsgate (Starz) and Viacom who are expected to sign with Apple's streaming service. As stand-alone services, HBO, Showtime and Starz cost subscribers $15, $10.99 and $8.99 respectively. If Apple could package the three and offer them as an add on for $25 or so, that kind of discount could draw interested subscribers.
#2 DirecTV Drops Viacom Channels
DirecTV's contract with Viacom is set to expire Friday, March 22 at midnight and so far, negotiations haven't been going well. The company has already dropped Viacom's channels from its DirectTV NOW streaming service and it looks as though it may remove the channels from DirectTV and ATT U-verse as well. Currently, Sling TV and Philo are the only streaming services offering Viacom channels, so adding these to Apple's streaming service could make it a more enticing choice.
#3 Provide Service To Non-Apple Users
Though Apple boasts an install base of 1.4 billion users, biting the bullet and opening its services up to the masses could prove profitable. In the past, Apple has employed a "lock-in" strategy that made its services exclusive to Apple users, but recently the company's mindset has changed. In January, Apple announced that movies or TV shows bought on Apple's iTunes store would be viewable on Samsung TVs — without needing an Apple TV to stream them. It seems likely Apple will offer the same deal for its streaming video service as well.
#4 Provide Special Insider Content and Curated Listings
In 2015, Apple managed to make a successful (though late) entrance into the streaming music market with Apple Music. Besides offering a massive music library, Apple music brought a unique and desirable feature to its Beats 1 radio shows. Grabbing notable musicians like Annie Clark and Q-Tip to host unique shows that delve into the musical interests of artists listener's admire, Apple managed to provide something no other streaming music service does. With big name actors and producers like Steven Spielberg, JJ Abrams, Steve Carrell, and Reese Witherspoon developing and starring in original content for the platform, Apple is well positioned to provide great behind-the-scenes content and interviews or even curated content lists from viewers' favorite television and movie stars.
#5 - Offer a Sweet Trial Period
Apple Music was quick to its 50 million subscriber base and while great content helps, the insanely generous free three-month trial period likely played a role as well. If the company does indeed unveil a service worth subscribing to, providing the service free of cost early on could help to get it off to a good start.