Apple to Temporarily Close Retail Stores Except in China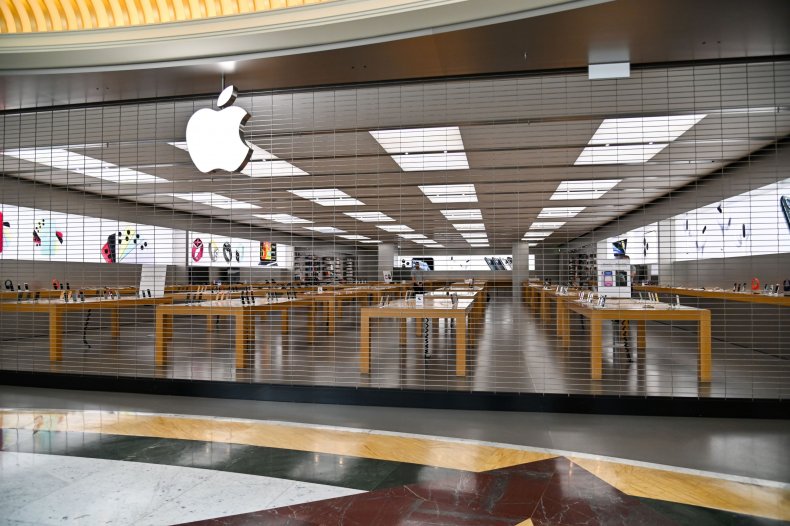 Amid the coronavirus pandemic, Apple will temporarily close down its retail stores everywhere except in Greater China, according a statement from the company's CEO, Tim Cook, released on Friday.
"What we've learned together has helped us all develop the best practices that are assisting enormously in our global response," he said. "One of those lessons is that the most effective way to minimize risk of the virus's transmission is to reduce density and maximize social distance."
"We will be closing all of our retail stores outside of Greater China until March 27."
The statement also said that Apple would be reopening its retail stores in China, citing that while "the rate of infections has dramatically declined, we know COVID-19's effects are still being strongly felt."
Apple customers outside China were told to visit their website for technical support.
Cook also said that Apple has committed $15 million worldwide to "help treat those who are sick and to help lessen the economic and community impacts of the pandemic."
The CEO additionally sent a tweet early Saturday regarding the closings: "In our workplaces and communities, we must do all we can to prevent the spread of COVID-19."
Apple now joins other multiple major American companies and brands, such as Disney, the NBA, MLB, and NHL, among others, to make sweeping changes in the face of the novel coronavirus pandemic in the hopes of slowing down the spread of this highly contagious disease.
As of this publication, there have been 2,572 confirmed cases of COVID-19 in the U.S. and 51 deaths as a result of the virus. President Donald Trump declared a national emergency to tackle the pandemic. In his announcement in the Rose Garden at the White House Friday, the president said this measure would give his administration access to $50 billion that can be used for "states and territories and localities in our shared fight against this disease."
"We'll remove or eliminate every obstacle necessary to deliver our people the care that they need and that they're entitled to. No resource will be spared, nothing whatsoever," Trump said.
According to the World Health Organization (WHO), there have been over 155,300 confirmed cases of the novel coronavirus worldwide that have resulted in the deaths of over 5,800 people. Wuhan, China has been the epicenter of the virus and has reportedly seen a steady decline in cases over the past month. WHO stated that the new epicenter of the virus is Europe, which has seen a sharp increase in confirmed cases during that same time.