Police said that biometric data stored on a Apple Watch contradicted a man's story about being stabbed after leaving a synagogue in West Bloomfield, Michigan.
Fox 2 Detroit reported that police arrested Sean Sammit after investigating his story of being attacked outside the Temple Kol Ami on Walnut Lake Road on December 15.
Originally, Sammit told police that he was leaving the synagogue, where worked as a cantorial soloist, when a man approached Sammit and began yelling anti-Semitic slurs. According to police, Sammit claimed the man began physically assaulting him, before being stabbed.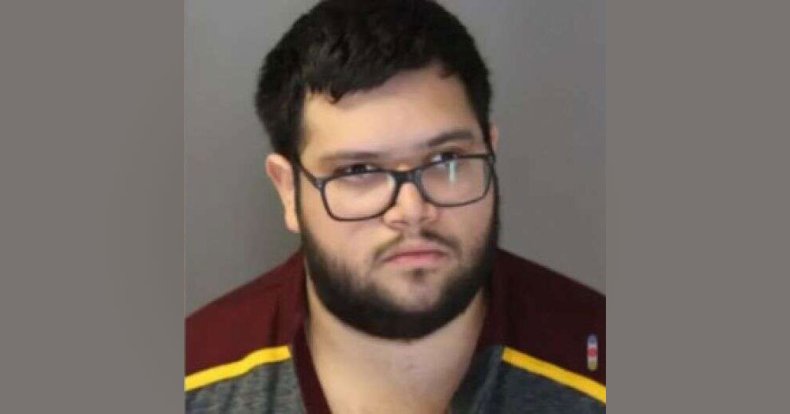 Sammit told police that he was able to knee the man in the groin and flee the scene. He drove himself to Henry Ford Hospital for medical attention, where security called police.
An investigation was immediately launched. However, police could find no blood spatters or traces of a weapon in the parking lot where the Sammit claimed the incident happened. A K-9 officer could not detect any scent on a potential suspect as well.
Officers then obtained surveillance footage of the area and determined that no attack had taken place. While searching the synagogue, police discovered bloody tissues in Sammit's office, and a bloody knife in the kitchen.
When confronted, Sammit, according to authorities, changed his story and told them that he had accidentally stabbed himself after losing consciousness while washing dishes in the synagogue's kitchen. He claimed that he was being discriminated against due to a medical condition.
Police noticed that Sammit was wearing an Apple Watch, and examined data records sent to his phone that included his heart rate. During the time period that Sammit claimed to have been unconscious, his heart rate was normal, showing that his second story was also false.
Police say that Sammit then confessed to purposefully injuring himself.
According to the Detroit Free Press, Sammit was arrested on December 20 and arraigned the same day on one charge of falsely reporting a felony. The crime has a maximum sentence of four years.
His mother bailed him out of jail the same day.
Sammit has been active in the Jewish community since he was a young man. He attended the Jewish Studies Program at Arizona State University, leaving in 2015. He began working at Temple Kol Ami in July 2018.
In a 2012 documentary clip uploaded to YouTube, Sammit talked about how his Judaism informed every aspect of his life.
According to the Free Press, Sammit stabbed himself because he was trying to get out of his contract with Temple Kol Ami. He did not respond to a request for comment from Newsweek.