Apple Watches Are Wasting Police Time by Accidentally Dialing 911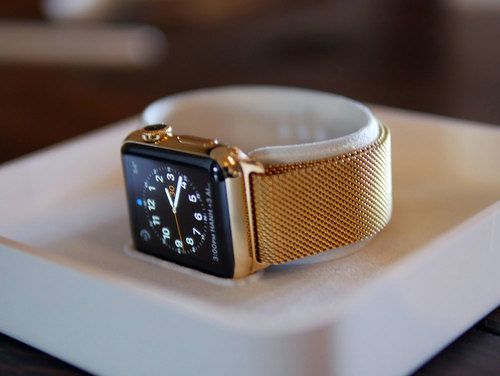 An Apple Watch feature designed to save lives by alerting emergency services is wasting critical resources due to a rise in accidental calls, police have warned.
Since the feature was introduced last year, law enforcement departments and 911 dispatchers across the U.S have complained about mistaken calls being made by unwitting users who have pressed the device's buttons without knowing.
Tim Smith, of the Ottawa County central dispatch, told Michigan news outlet WMEN.com that his 24-hour local branch now receives roughly 10 such calls a week. "[We] call back and find out, 'oh, it was my Apple Watch, I was exercising or I hit it wrong or hit the wrong button,'" he said.
"But we're getting Apple Watch calls all the time," Smith added. "If you hold your wrist the right way with an Apple Watch, it will dial 911." Indeed, the process is simple by design.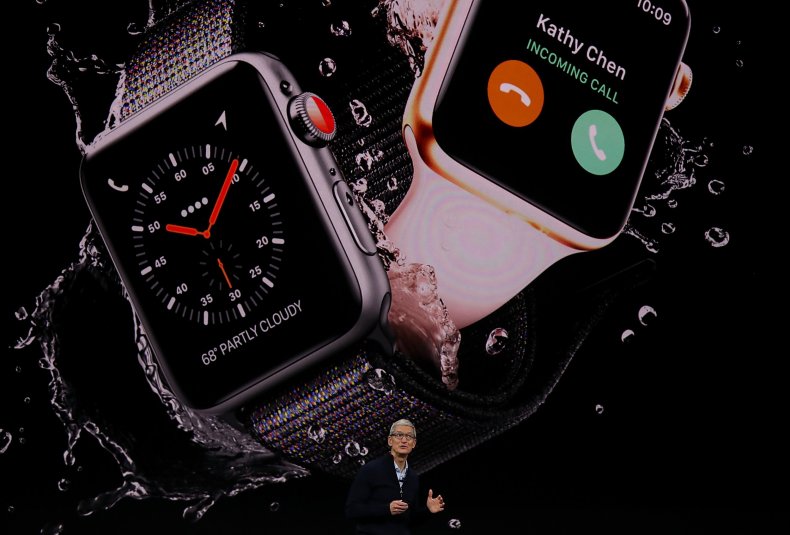 As described on the Apple website, users who need to make a call can press and hold down a button on the side of the smartwatch to request help. An SOS slider will appear and, following a short countdown, the call will be made automatically.
Earlier in February, North Carolina news outlet wsoctv.com reported that a woman called Kim Sellers, from Mooresville, only discovered she had called police after officers arrived at her front door.
Mooresville chief deputy Gerald Childress commented at the time: "We've had an uptick in those types of calls. It's there as a security feature, so it's great to have, it's just educating yourself as to what may cause it to go off without you noticing it, or knowing it and being aware of that."
Earlier the same month, San Francisco-based outlet Kron4 reported that police in the Californian city of Walnut Creek warned about a rise in accidental calls from citizens wearing the Apple Watch.
In a February Twitter post, local law enforcement urged users not to hang up on the dispatchers. It wrote: "We've seen an increase in accidental 911 calls from Apple watches. Many calls occur when someone is setting up their watch or when the hand/wrist is bent and it presses the side button. If you accidentally call us, that's okay! Don't hang up! Just let us know it was an error."
Luckily, you can turn off the auto call feature if it's not needed.
This can be done by opening the Apple Watch application on your iPhone, tapping the My Watch tab and switching off the option labeled Hold to Auto Call.
Apple did not immediately respond to a request for comment.