Apple Wins Restraining Order Against Woman Claiming to Be Tim Cook's Wife, Mother of Twins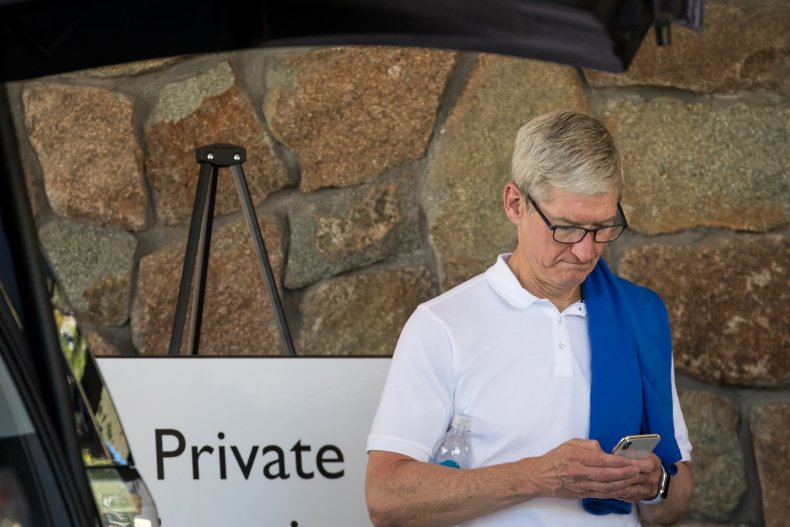 Apple has been granted a restraining order against a woman who allegedly stalked and claimed to the wife of CEO Tim Cook for over a year.
A California judge on Friday granted the temporary order against the alleged stalker, a 45-year-old woman from Virginia. Cook first became aware of the woman when she repeatedly tagged him on Twitter in late 2020. The restraining order bans the woman from possessing any guns or ammunition, from interacting with Cook and other Apple employees and from entering any Apple properties.
In an application for the order last week, Apple said that the alleged stalker was still on the loose in the Bay Area and could be armed, according to The Mercury News. The woman sent Cook 200 emails in less than a month, including images of a loaded gun and demands for a sexual relationship with Cook alongside a warning that her patience was "almost done."
The situation is said to have escalated when Cook's alleged stalker became increasingly obsessed with him following her initial tweets, when she adopted the last name "Cook" and claimed to be married to the CEO and the mother of his twins.
Cook is unmarried and does not have any children. Although little is publicly known about his personal life and it is unclear whether he has a partner, Cook has been openly gay since coming out in 2014.
After sending Cook an email informing him that she intended to apply to be his "roommate," the woman drove her Porsche Macan across the country as part of an unsuccessful attempt to speak to him at his house last October. Palo Alto police became involved when she returned to Cook's house and briefly entered it the following month.
The woman allegedly told officers that she was staying in the area and "could get violent" after she was confronted while trying to flee during her second visit to Cook's house. No weapons were found in her Porsche when it was towed away due to driving on an expired license.
Additional alleged threats and bizarre comments directed toward Cook by the woman continued after he encounter with police. An email earlier this month informed the CEO that she was would "move in next week" and ordered him to "empty the condo," according to The New York Times.
The woman has also allegedly sent recent tweets that threaten to burn down Cook's house. In an email sent to Cook in mid-December, she offered to "forget and forgive all" in exchange for a payment of $500 million, NPR reports.
Although the woman's current whereabouts are unclear, violating the restraining order could result in her being given jail time and a $1,000 fine. A court hearing is set to take place on March 29, according to Axios.
Apple declined to comment when contacted about the restraining order by Newsweek.