What Is Apple Likely to Announce Today at WWDC 2020?
The future of Apple will be unveiled at the 31st annual Worldwide Developers Conference [WWDC20]. The five-day 2020 event is set to kick off on Monday, beginning with a special keynote address.
Apple has kept quiet on what new surprises are in store for product users, but the rumor mill has been running rampant for weeks with tech lovers and reporters speculating everything from the new iOS 14 software for the iPhone and iPad to new upgrades for macOS and tvOS and possible design changes for MacBook, iMac, Mac Pros, Apple TV and Apple Watch.
Perhaps the biggest change Apple may finally shed light on are the rumored Mac Chips that power processors in Mac computers. Apple initially relied on chips provided by Intel to power Mac hardware, however, a Bloomberg report in early June claimed that Apple had created its own processors built with the same technology that's used in iPhone and iPad chips. The new technology could resort in thinner designs for the new Macs—which are expected to release in 2021—including a potentially quieter cooling fan. The new chips may also sustain battery life for longer.
For the first time ever, any and everybody can tune into WWDC20, which will be held completely online. Apple is expecting more than 23 million people to tune in virtually to the keynote event and Platforms State of the Union address as well as the multiple engineering sessions and developer forums scheduled throughout the week now that viewers can watch via live stream.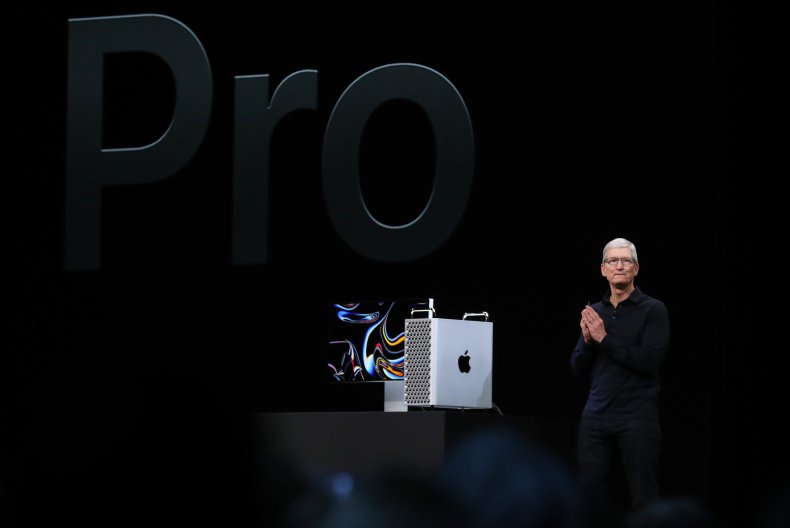 The conference will begin with the keynote event on Monday at 10 a.m. PT, and the Platforms State of the Union, during which engineers will give Apple fans a more extensive preview of iOS, iPadOS, macOS, tvOS, and watchOS upgrades, will follow on the same day at 2 p.m. PT. WWDC20 will stream from Apple Park through various sites and apps including and the Apple Developer website, Apple Developer App, Apple TV app and YouTube. Viewers can also watch the events later via on-demand playback on each platform.
Engineering sessions—of which over 100 are scheduled—begin on Tuesday. The discussions will give developers an opportunity to learn directly from Apple engineers through a series of videos that will be shared in the Apple Developer app on iPhone, iPad, Apple TV and the Apple Developer website each day at 10 a.m. PT.
Those who want to scheduled one-on-one time with Apple engineers are also able to attend developer labs by request.
Apple did not respond to Newsweek's request for further comment at time of post.