Apple's First Original TV Series Will Be About the World of App Developers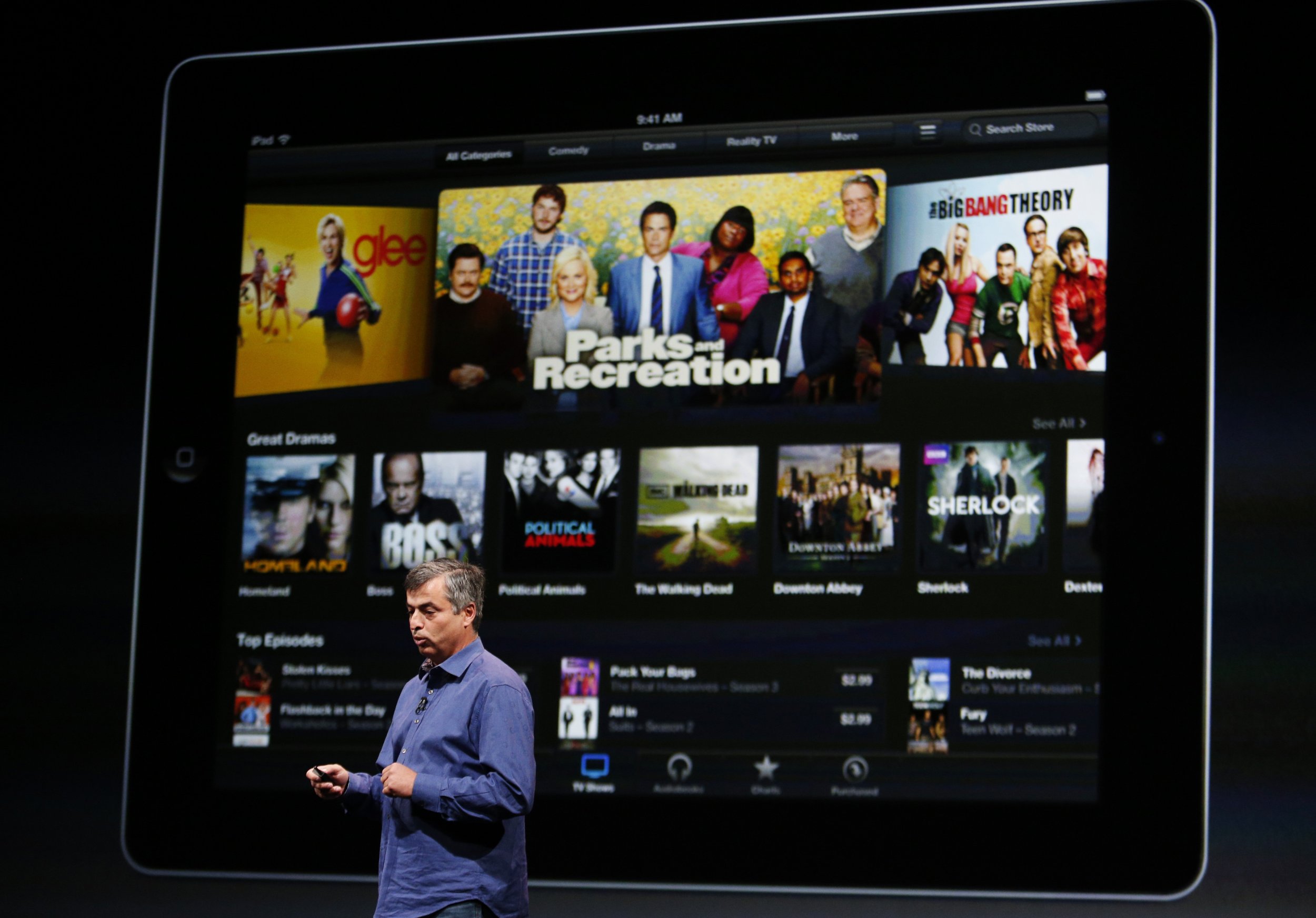 Someone must have given Apple a variation on the well-worn advice to "write what you know"—or in this case to "make what you know." The tech giant announced Thursday that its first original television series will be an unscripted show focusing on the world of app developers and the app economy, The New York Time s reported.
"One of the things with the app store that was always great about it was the great ideas that people had to build things and create things," said Eddy Cue, Apple's senior vice president of Internet software and services. "We've been focused on a lot of content around Apple Music, video is a big part of it and we'll do more of those [shows]. This was another opportunity right up our alley with apps," he added in an interview with the New York Post. "We thought it was perfectly tailored for Apple," he said.
Apple's video projects in the music sphere include Taylor Swift's The 1989 World Tour LIVE, an autobiographical scripted series from Dr. Dre called Vital Signs and the recently announced six-part docu-series The Score, which is about local music scenes around the world, in collaboration with Vice. The first episode of that show, about Minnesota's Native American hip-hop scene, is already available to stream via Apple Music.
For its first original non-music streaming project, Apple will work with Will.i.am, Howard T. Owens and Ben Silverman, the last of whom reportedly brought the idea to the company. Silverman has previously served as executive producer of shows like The Office, Jane the Virgin, Marco Polo and Ugly Betty.
Newsweek subscription offers >
"All these great developers haven't yet had their stories told," Silverman said. "It was dependent on having a partner in Apple which created this eco-system."
As the Times reports, "specifics, such as financing, title, timeline, storylines, episode length or how people will watch the show," have yet to be revealed. Same goes for Apple's future plans around streaming, though there has been speculation about a push into original programming. Cue told the Times, however, that "this doesn't mean that we are going into a huge amount of movie production or TV production or anything like that."
Apple's First Original TV Series Will Be About the World of App Developers | Culture