Apple's New Credit Card Should Be Kept Away From Leather And Denim and People Are Confused
Apple has advised owners of its new credit card "Apple Card" to keep the product away from leather and denim. Keeping the card in a leather wallet or in the pocket of a pair of jeans could cause "permanent discoloration." This announcement has caused an outpouring of jokes after people read how easily the card could be damaged.
One twitter user said on Thursday, "Guess I will have to throw out all my denim jeans and no longer use my leather wallets." Another pointed out sarcastically, "Clean with special cloth, Don't put in your wallet or pocket. Seems reasonable."
The Apple Card is a relatively plain matte white credit card made of titanium, which was designed to stand out against other credit cards.
With Apple Cards making its way into the hands of consumers across the U.S. this week, Apple offered up a few tips for cleaning, caring for and storing the titanium card with its specialized finish.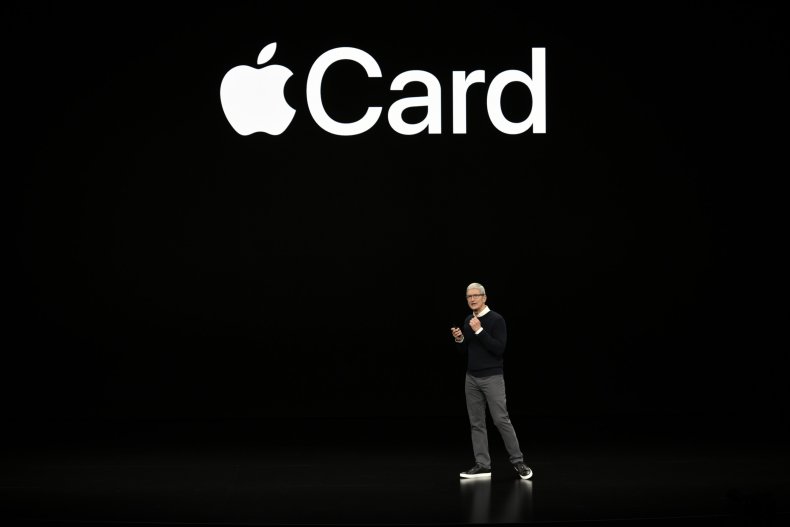 A "How to clean your Apple Card" explainer was posted to Apple's website as a Support Pages document on Tuesday, describing what steps users should take to maintain the condition of their shiny new credit card.
If and when the card gets grimy, Apple suggests wiping it gently with a soft, slightly damp, lint-free microfiber cloth. As a second step, users can moisten a microfiber cloth with isopropyl alcohol and wipe again. Basic household cleaners, compressed air, aerosol sprays, solvents, ammonia or abrasives should not be applied to Apple Card, Apple said.
They also said certain fabrics like leather and denim (two very common fabrics that people may keep credit cards near) could permanently discolor the card's matte white finish, which is achieved through a multi-layer coating process. That same coating might be damaged if it comes in contact with hard surfaces or materials.
As AppleInsider noted in its unboxing and hands-on last week, the white layer covers the face and back of the Apple Card. Logos for Apple, Goldman Sachs and Mastercard are etched through the finish and into the titanium card below, while the cardholder's name is printed on the front surface.
Because it's a credit card with a magnetic stripe, Apple Card should also not be stored or placed near magnets as the strip could become demagnetized.
The new credit card was announced in March as part of Apple's push into services. The company also announced a new television streaming platform, gaming portal and enhanced news app.