Apple's New iOS Will Help Protect Your Eyes at Night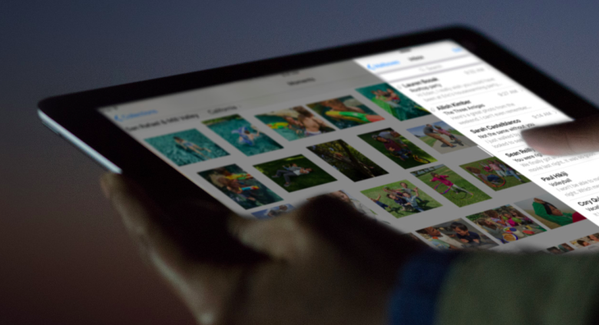 Apple is finally taking action to protect your eyesight from the bright glare of its smartphones and tablets.
The company released a preview of the new iOS 9.3 for its iPhone and iPad on Monday, and the most noticeable addition is its Night Shift feature, which will allow users to calibrate the display to warmer colors at night, making it easier to look at the screen.
"Many studies have shown that exposure to bright blue light in the evening can affect your circadian rhythms and make it harder to fall asleep," the preview reads. "Night Shift uses your iOS device's clock and geolocation to determine when it's sunset in your location."
For Macbooks, a popular third-party app called F.lux has been around for years that basically does the same thing as Night Shift in helping protect eyesight by changing colors at night.
Last year, F.lux made an iOS app, but Apple pulled it down for violating the company's Developer Program Agreement, according to Re/code. While Apple's decision to kill F.lux on iOS was directly linked to distribution issues, Re/code mused whether it had to do with Apple developing its own version of F.lux.
Other new features on iOS 9.3 include Touch ID protection for the Notes app, more personalized Apple News and a better streamlined Health app.
A big focus for iOS 9.3, especially on the iPad, seems to be education. Apple provided a glimpse into its new Classroom app, which looks to be aimed at teachers and school administrators.
An Apple representative tells Newsweek that the new iOS is currently open for developers only. The representative did not specify when it will be released for consumers. Newsweek reached out to F.lux, and we will update the article as soon as we hear back from them.