Apple's New iPhone Camera: Built-In GIF Maker, Plus Better Pictures and Video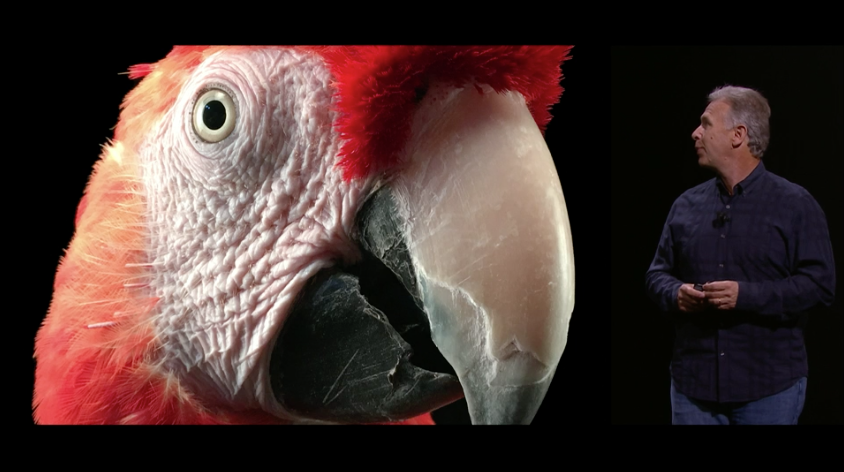 Phil Schiller, Apple's senior vice president of marketing, announced Wednesday that the new iPhone 6s and 6s Plus will sport much-upgraded photo and video capabilities. Plus, a new feature called "Live Photo," which will allow images to be set in motion and accompanied by sounds. In short, it's a built-in GIF-maker.
"You don't do anything different. You just take a photo as you always have," Schiller says. The feature works because the capture moment is extended just before and right after the user takes a picture. Platforms, including Facebook, will work with Apple to use the "Live Photo" function later this year.
First of all, the rear-facing camera on the 6s models will swap the old iPhones' 8 megapixels—which have been the iPhone's mainstay since 2011's 4s—for a 12-megapixel camera.
But adding pixels can degrade quality. By packing pixels closer together, you can end up getting inaccurate color and noise in photos. But the new iPhone 6s integrated "deep trench isolation" to separate the photodiodes to keep color precise.
That means owners of the new iPhones will be able to take higher resolution images, with larger file sizes, than ever before.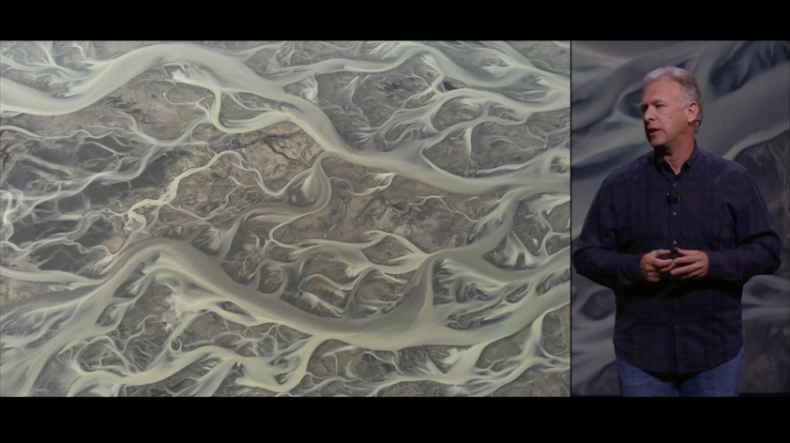 The front-facing camera—better known as the selfie camera, or as Apple would like you to remember it, the FaceTime camera—is also getting an overhaul. Now, you will be able to take selfies with a brand new flash, something older iPhones weren't capable of. But instead of installing a separate flash component, it uses the camera's retina display screen to light up three times brighter while taking a photo, simulating a flash burst. Plus, the front-facing camera is being upgraded from 1.2 megapixels to a 5 megapixels.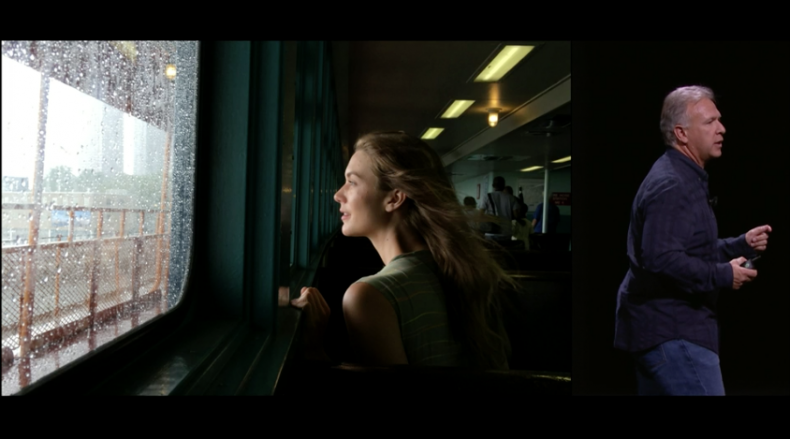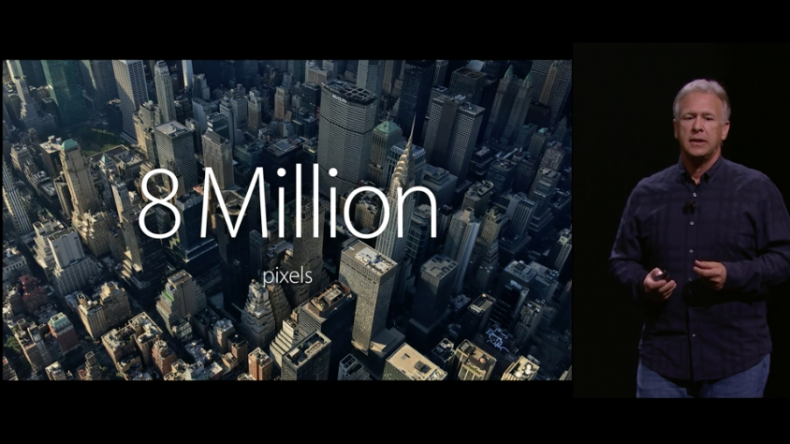 Perhaps most significantly, Apple is giving the 6s a major video quality bump. The rear-facing cameras on the new iPhones will have a 4K video recording system—the equivalent of a 2160p system, sometimes called "Ultra High Definition," or UHD for short.
Every frame in a 4K video packs in 8 million pixels. This is a major step up in quality from the 1080p HD system on the iPhone 6. "The benefits of 4K video recording include compatibility with the latest consumer television sets, improved stability and clarity, as well as benefits during post-production editing," according to the tech site 9to5mac.com.
Samsung's Galaxy S5, which it unveiled to much fanfare last year, is also a 4K video-capable smartphone. Here's a snippet of what that gives you, though to fully experience the size capability of a 4K video, you'd need a 4K screen:
This is a developing story and will be updated as more information becomes available.