Apple's Powerbeats 4 Images and Specs Leaked Online and Here's What We Know
New information about Apple's Powerbeats 4 have been leaked ahead of their official announcement. While no price was included in the information, fans are already speculated about the rumored 15 hour battery life and H1 wireless chip.
Leaked images of the earbuds were included in the leak. The new Powerbeats will provide more than advanced chip technology and a longer living battery. Users who have wanted to say, "Hey Siri," will now receive support from the virtual assistant; according to the tweet from Apple Terminal.
The new headphones will allegedly come in three different colors: white, red, and black. As for the cable design, there might be a long thin wire extended connecting the earbuds. The idea is that this keep them on your neck even during vigorous activity, according Apple Insider.
Their predecessor, the Powerbeats 3 earphones were able to link to other Apple products, such as iPads and Macs, and that won't change here if leakers are right. With the installment of Fast Fuel, the new buds can get a 5-minute charge giving them another hour of playback. Because the eartips have been shaped into four different size options, the hooks can securely fit in most ears.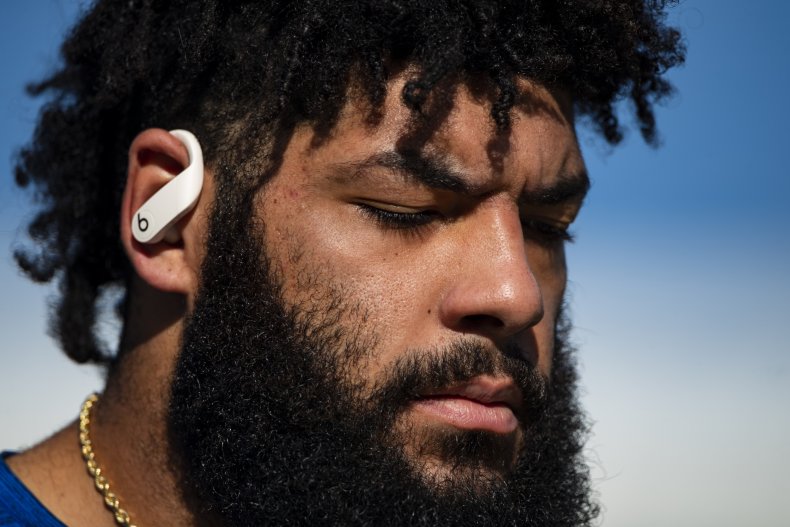 Back in February, Apple filed the design with the U.S. Federal Communications Commission. Labeled as "Wireless Headset A2015," which gave curious techies their first peek at the headphones.
The Powerbeats earphones, from the Beats brand by Dr. Dre and Interscope Records co-founder Jimmy lovine, are meant for athletes who wish to perform their rigorous workouts while they listen to their favorite music.
In a 2011 interview with The Guardian, Dre revealed how the concept of Beats headphones came about, "I want people to enjoy music like I enjoy it in the studio, musicians have been hearing music differently for a long time and Beats are changing that."
Dre added, "The ultimate experience is seeing young people in the headphones, almost as big as people listening to my album, well, listening to my album on the headphone would be pretty good too."