Apple's VR Headset Is Already Coming Into View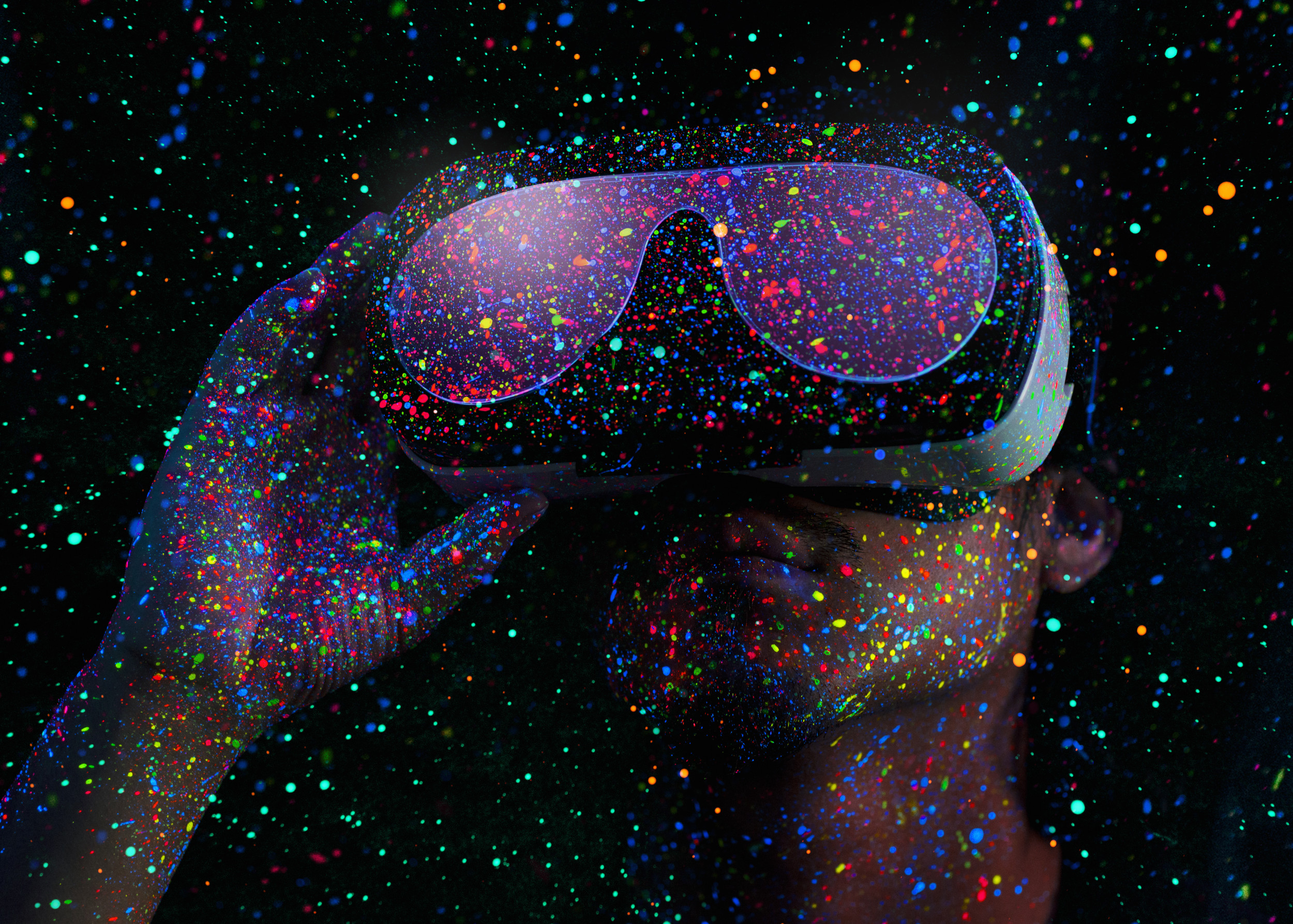 Usually it's not until a product gets announced publicly that it becomes clear to consumers why it exists. With Apple's rumored virtual-reality headset, however, its purpose or usefulness is already coming into view, thanks to all the surrounding products and services that the company has been building out.
Take Fitness Plus, for example. It's an interactive workout service that uses real-time data from Apple Watch wearers to make recorded workout videos more engaging. But thanks to Supernatural, the Meta Quest VR exercise app, it's easy to see how Fitness Plus could be infinitely expanded to guide more immersive workouts in VR.
Both Bloomberg and The Information have reported in-depth stories about Apple's new mixed-reality headset—which features elements of augmented reality (AR) alongside the VR experience. There's now a trademark filing for what appears to be the operating system powering the device.
Where there's smoke, there's fire. So as a presumed Apple headset based around virtual and augmented reality gets ready to be shown off, what can we already glean about this unannounced product?
Physical Design Will Accommodate AirPods
Apple has a significant—i.e., profitable—business with its audio wearables, AirPods. The company lumps AirPods financials in with Apple Watch and other smart-home products, so the exact numbers aren't clear, but analysts will tell you AirPods perform very well for Apple.
Even though Bluetooth earbuds aren't readily used with VR because of audio delay, I think it's safe to assume that Apple will figure out a way to get the entire range of AirPods to connect seamlessly with a forthcoming headset. That means not only the earbuds but AirPods Max, as well. It's hard to imagine someone who shelled out over $500 for the over-the-ear headphones not being able to use them with a pricey headset—a device you would want great audio quality from.
If that's the case and AirPods Max are supported, then I think headphones tell us a little something about the shape of the VR headset. Such as, it may not have an over-the-head strap as the Meta Quest 2 does. And anything holding the headset in place would account for the large earcups of the AirPods Max. Apple's headset will likely be a departure in design from the ones of Meta or HTC, at least partly for this reason.
It would seem strange to have a significant product in your AirPods lineup—one Apple could potentially upsell to consumers—not work with a headset because straps or other physical designs preclude it.
Spatial Audio
The other reason AirPods seem like such a lock for compatibility with a mixed reality headset is for their highly touted spatial audio support. The audio technology allows more depth and surround sound in music, shows and movies now. In a virtual world, spatial audio could be used in all aspects to guide people.
Live Concerts and Zane Lowe Interviews
Speaking of streaming music, Apple Music will likely be a highly touted app for the future device. Apple Music supports spatial audio, sure, but the service has done video livestreams of Kanye West's album debuts in the past. That's video content that lends itself to a virtual experience. Apple Music also has a human-led internet radio station with interviews from Zane Lowe.
With the release of Harry Styles' new album, Harry's House, the artist's interview with Lowe trended across various social media platforms; fans wanted access to the star. I think Apple will waste no time integrating Apple Music content into its virtual reality headset: with live music experiences such as concerts and performances but also interviews in which it feels like you're right there, next to the people.
Fitness Plus
My favorite apps on the Meta Quest 2 are Beat Saber and Supernatural. There are plenty of fun and compelling experiences, but those two bridge the digital and physical world in a way that feels really meaningful. They get your heart rate up and burn calories.
For traditional video workouts, it can be challenging to watch instructors on screen and try to mimic the moves they're doing. Personally speaking, I know I'm usually not moving in the exact ways they are intending and so I'm not getting the full experience. With workouts in VR, however, it's much easier to be guided and get your whole body aligned with the visuals in the digital world.
Fitness Plus is perfectly positioned to be a killer app and one of the reasons for people to buy an Apple headset. (Don't knock working out in VR until you've tried it.)
SharePlay
Last year Apple debuted SharePlay, an underlying technology that allows you to be together with friends while still being remote. At the time, it seemed like SharePlay was only about addressing people being isolated as a result of the pandemic. SharePlay enables you to watch movies with friends. It allows you to show off your phone's screen during a FaceTime call, and people to see and interact more closely, even though they aren't in the same room.
SharePlay is great, but in the last year I haven't found an organic use for it in my day-to-day life—only manufactured ones to be able to test it. I have a sneaking suspicion that Apple didn't conceive and implement the technically challenging SharePlay only for the feature's current use. I think it will play a much larger role in how people connect with each other while using a headset.
That might come in the form of casting what the wearer is seeing over to an Apple TV or iPhone. It might also mean seeing your actual iPhone's screen inside the headset. I think this functionality enables a lot of potential uses with VR and AR.
Memoji
Memoji is an obvious feature of virtual reality. Not only is some kind of avatar typically needed for VR, but Apple has spent a lot of time crafting hundreds of inclusive looks to really let people choose their virtual identity. Being able to come up with Memoji stickers that move their mouths in sync with yours is neat in iPhone Messages, but it makes even more sense in a completely digital environment.
Apple TV Plus
Need TV shows and movies to watch in VR? Apple has been building out its own content library to be able to have media it controls. Its own award-winning shows can make immersive versions or bonus content that explores sets, locations or featurettes pretty freely and easily. This could be a compelling use case for people obsessed with shows like Severance or For All Mankind. In the future, Apple could even go down the path of making narrative entertainment that is like video games that you're inside of.
Maps and Accessibility
The reports suggest that Apple's headset will be mixed reality, meaning that it has both virtual and augmented reality components to it. It might be able to view your surroundings and overlay digital elements on top of them on the screen you're looking at. This type of functionality would be a big help for accessibility.
Apple recently touted how an iPhone could help people with vision challenges navigate the final distance to their destination by detecting text on a door and reading it aloud to a person. This type of accessibility feature seems like it would certainly be useful if it were right on your face and you didn't need to hold up an iPhone. Given Apple's constant push into making its devices usable and helpful for people with certain physical disabilities, there are conceivably lots of ways a headset could go even farther in assisting people throughout their day.
Apple has also invested a lot into its Maps app over the years by continually improving navigation and discovery. Even if it's only exploring a city virtually while standing in your living room, Maps seems like an app ripe for inclusion on a headset from day one.
Connected Devices
HomeKit devices need a HomePod mini or Apple TV box to act as a hub to enable remote access for smart homes. Apple Watches can unlock Macs without needing to type in a password. In the same vein, I think an Apple headset will eventually interact with other Apple products in small ways. This will make using an Apple headset nicer than one from another company that doesn't own its entire vertical of consumer products.
What will these niceties be? Your guess is as good as mine. But if you've seen Universal Control in action, allowing one mouse and keyboard to exercise virtual control over another Mac and iPad, you know the company is capable of software magic.