Did Trump Make Racist Comments on 'Apprentice' Tapes? Here's Who Supports Omarosa's Claim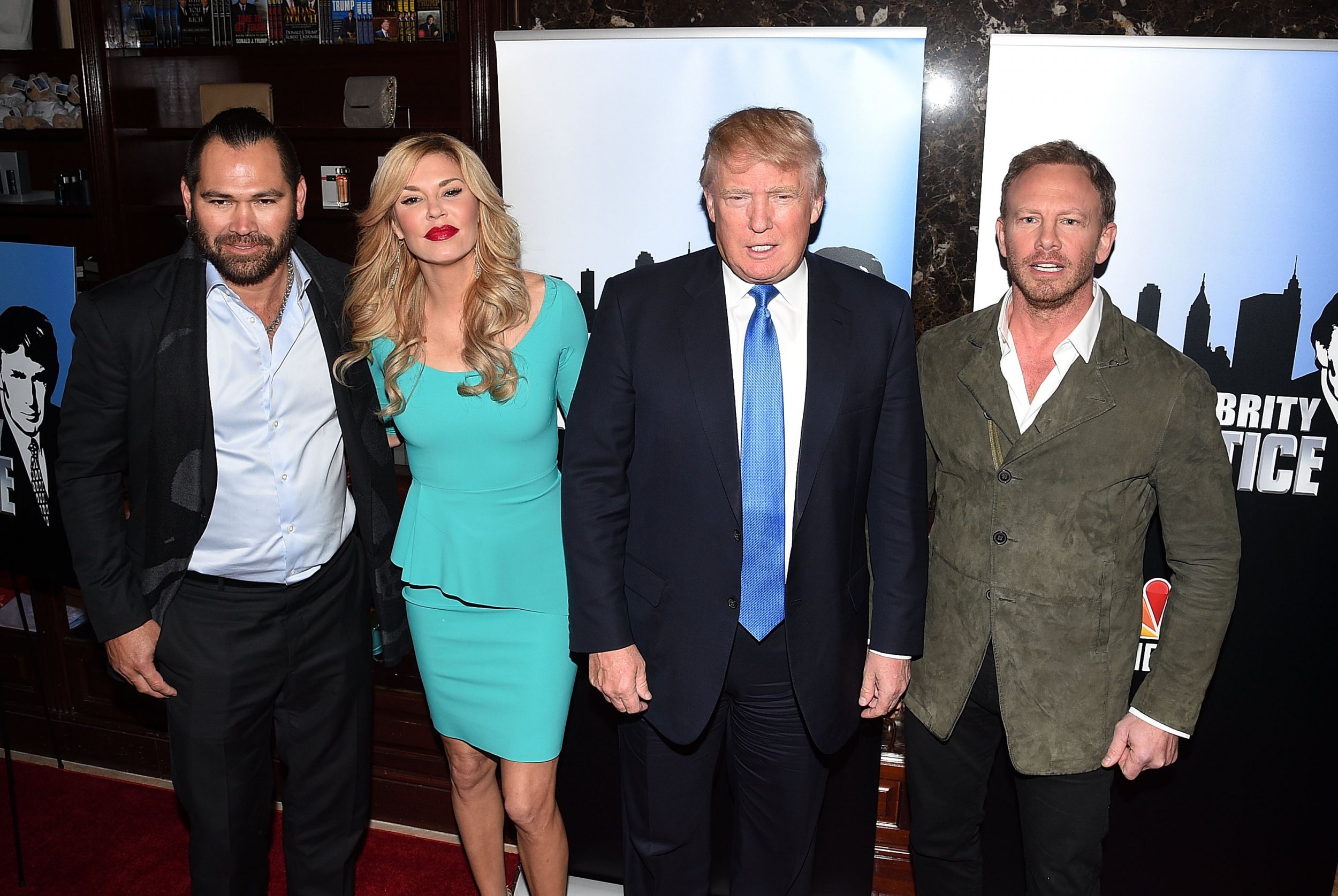 In her new tell-all book, Omarosa Manigault Newman dropped a bombshell allegation that a tape exists of President Donald Trump repeatedly using the n-word during a taping of The Apprentice. On Tuesday, the former White House aide appeared to back her claims with an audio recording released to CBS News.
In the recording, which has not been authenticated, Manigault Newman appears to be discussing the existence of the tape and possible damage control with spokeswoman Katrina Pierson. Pierson clearly tells Manigault Newman that the president, "said it. He said it. He's embarrassed."
At a press briefing Tuesday afternoon, White House Press Secretary Sarah Huckabee Sanders did not deny the existence of a tape. "I can't guarantee anything...I can tell you I've never heard it," she told reporters.
Comedian, magician, Black Mirror writer and former Apprentice star Penn Jillette also alleged Tuesday that Trump said "racially insensitive things that made [him] uncomfortable" while taping the reality show.
"He would ask one cast member if he'd rather have sex with this woman or that woman," Jillette told Vulture in an interview. Jillette also said be believes Apprentice creator Mark Burnett has tapes of Trump using racial slurs, and that he was in the room when it happened.
Trump took to Twitter Monday to say that Burnett called him and told him no such tapes exist.
But two former Apprentice cast and crew members have spoken out against the president's behavior on set, corroborating stories told by Jillette and Manigault Newman.
Tom Arnold
Roseanne Barr's ex-husband and former Trump pal, Tom Arnold, has said the tapes exist and that he's seen them. In fact, he's launching an entire reality show on Viceland around his search for them. He also claims that the president called his son Eric a "retard" in the tape, and used the "c-word."
Bill Pruitt
After raw footage from Access Hollywood revealed Trump discussing grabbing woman in inappropriate places, Apprentice producer Bill Pruitt tweeted that "when it comes to the #trumptapes, there are far worse."
He later told NPR that Trump allegedly made crude remarks about "African-Americans, Jewish people, all of the above," and that they're all on tape.
"When you heard these things, there's the audible gasp that is quickly followed by a cough, kind of like (gasping), you know, and then (coughing) — yes, anyway, you know? And then you just sort of carry on," he explained.
Pruitt, however, refused to go into any more detail for fear of breaking his non-disclosure agreement and getting sued by Burnett.