Trump's 'Apprentice' Week: Will Jeff Sessions' Testimony Derail President's New Initiative?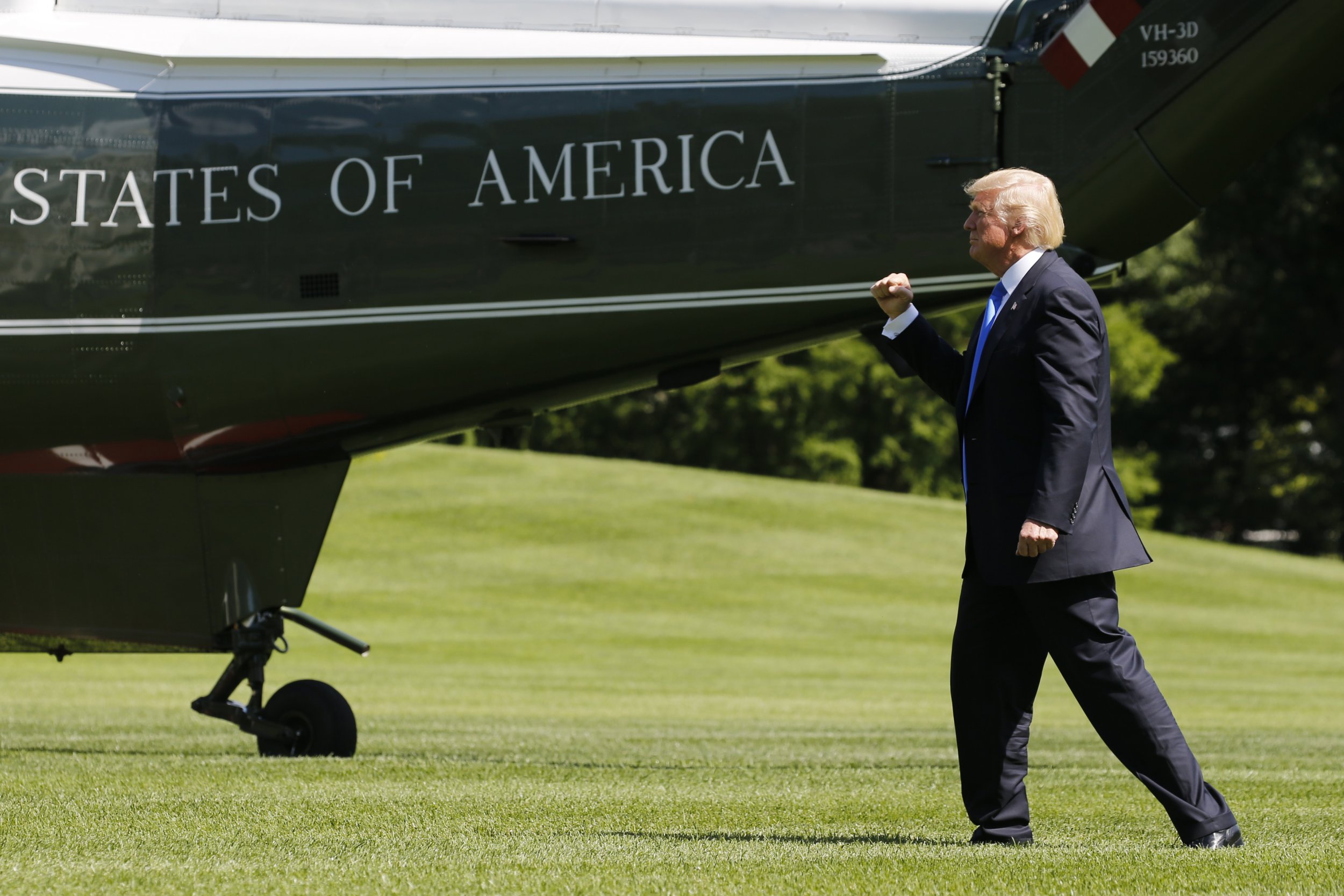 UPDATED | This time, all of America has the chance to "The Apprentice."
But President Donald Trump's newest week-long initiative could very well be derailed and plagued, once again, by a top law enforcement official's testimony amid continued swirls of the investigation into his campaign's alleged links to Russia.
The Trump administration, on the heels of an "infrastructure week" that was overshadowed by former FBI director James Comey's testimony before Congress, plans to launch a program aimed at creating more apprenticeships that will help companies in need of more skilled workers, Reuters reported Saturday.
Somewhat taking a page from his old NBC reality television game show, the initiative, devised by multiple federal agencies and Trump's daughter and adviser Ivanka for months now, is called "workforce development week." The intent is to spotlight and help prospective employers flesh out their workforces, but "infrastructure week" sure didn't include much talk of infrastructure plans. Attorney General Jeff Sessions could prove a distraction Tuesday when he appears before Congress.
Sessions had been scheduled to speak before the House Appropriations Subcommittee on Commerce, Justice and Science, with the hearing focused on the Justice Department's budget. However, with representatives making it known they planned to question the Alabama Republican about Comey's Thursday testimony, Sessions wrote Saturday that he will send Deputy Attorney General Rod Rosenstein in his place while he appears before the Senate Intelligence Committee.
"In light of reports regarding Mr. Comey's recent testimony before the Senate Select Committee on Intelligence, it is important that I have an opportunity to address these matters in the appropriate forum," Sessions wrote to Congressman John Culberson, chair of the appropriations subcommittee. "The Senate Intelligence Committee is the most appropriate forum...as it has been conducting an investigation and has access to relevant, classified information."
"I am... deeply concerned about the Attorney General's role in firing Director Comey in light of his recusal from the Russia investigation," Vermont Senator Patrick Leahy said in a statement. "Former Director Comey testified that he expected the Attorney General to recuse himself from the Russia investigation weeks before the Attorney General made that decision himself, because of matters that could not be discussed publicly. This raises even more questions about the Attorney General's actions."
Comey claimed he told Sessions that a one-on-one conversation he had with Trump, after the president had asked Sessions and others to clear the Oval Office, was wrong. Comey also said that Sessions had no response for him when he questioned the meeting, during which Comey testified Trump asked for his "loyalty."
Trump's previous attempt to build momentum for his agenda and focus on his biggest campaign promise, the economy and creating more jobs, was cast aside by former FBI director Comey's explosive testimony.
Sessions recused himself from any investigations into Russia and it was later reported that Trump "fumed" over the choice. Sessions also reportedly considered resigning, but deputy White House Press Secretary Sarah Huckabee Sanders said the president had faith in his attorney general.
"Absolutely, the president has confidence in all of his cabinet and if he didn't, they wouldn't be here," she said Thursday according to NPR.
Hoping for different results, the president will head to Wisconsin on Tuesday and get a view of a Waukesha Country Technical College training program. Ivanka Trump will also host a 15 CEOs at the White House Wednesday, and the president then welcomes eight governors on Thursday for talks.
Trump's rough week ended with renewed calls for impeachment proceedings amid sinking approval ratings.
This article was updated with information from Jeff Sessions' letter to Congressman John Culberson.