Polls Show Trump, the Least Popular President Ever, Is Plunging Even Lower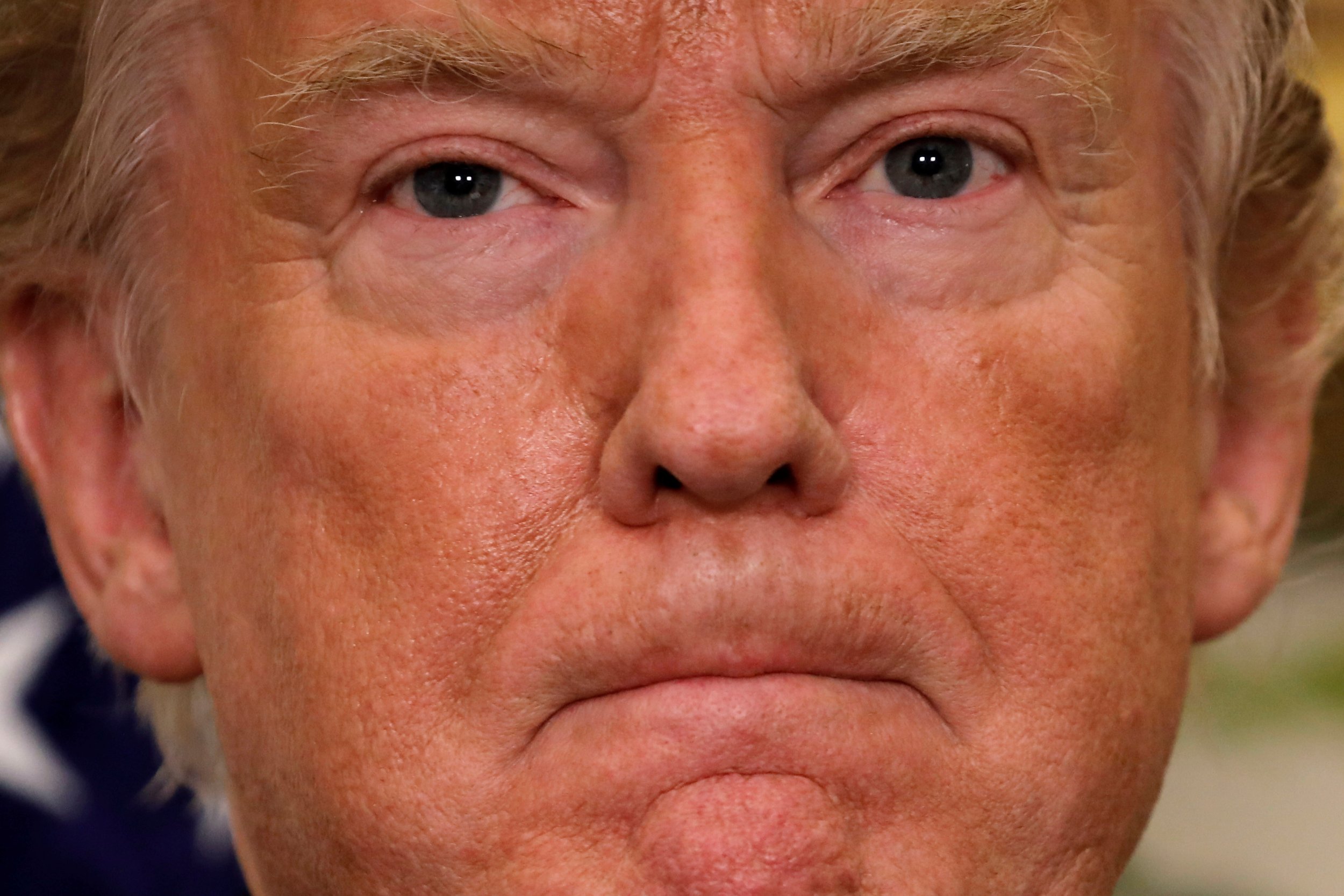 Things aren't looking up for President Donald Trump.
There's the growing investigation into his administration's connections to Russia, the country the intelligence community assesses hacked the election to get the Republican billionaire elected. There's the flailing attempt from the GOP, led by Trump, to gut Obamacare and replace it with a new health care system that the Congressional Budget Office has determined would leave tens of millions more Americans without coverage. There's his press secretary resigning over the president's latest hire and constant reports of infighting in the White House.
And the American people seem to be tired of the constant whirlwind of controversy that Trump has created. The latest polls of his approval rating have pretty much uniformly brought bad news for the president. Gallup pegged his approval at just 37 percent Friday, while 58 percent of Americans disapproved. That's not quite the all-time low for Trump in the Gallup tracking poll—he sunk to just 35 percent in late March when the GOP's first health care plan flopped before the House could even vote—but it's getting close and earlier this month the president had briefly risen back to 40 percent.
Another poll from the American Research Group put Trump's approval at a new low of 35 percent. That's down from 37 percent approval in the group's June poll and 39 percent in both May and April. Even Trump's favorite poll, Rasmussen Reports—which is often criticized for being right-leaning—found the president's approval rating had tied his all-time-low in a survey this week.
Trump is actually nearing his all-time low in most polls—the average from data-focused website FiveThirtyEight has his approval at just 38.4 percent, just 0.4 percentage points above his lowest average ever. Overall, Trump just completed his first six months in office and he completed that half-year sporting the worst approval rating for any president in the history of modern polling.
But there does seem to remain a portion of Americans whose support for the president is unwavering despite the near-constant chaos from the White House. A poll this week found a plurality of both Trump voters and Republicans overall would approve if the president walked onto Fifth Avenue in New York City and shot a person.