Support for Theresa May's Handling of Brexit Has Dwindled, Polls Show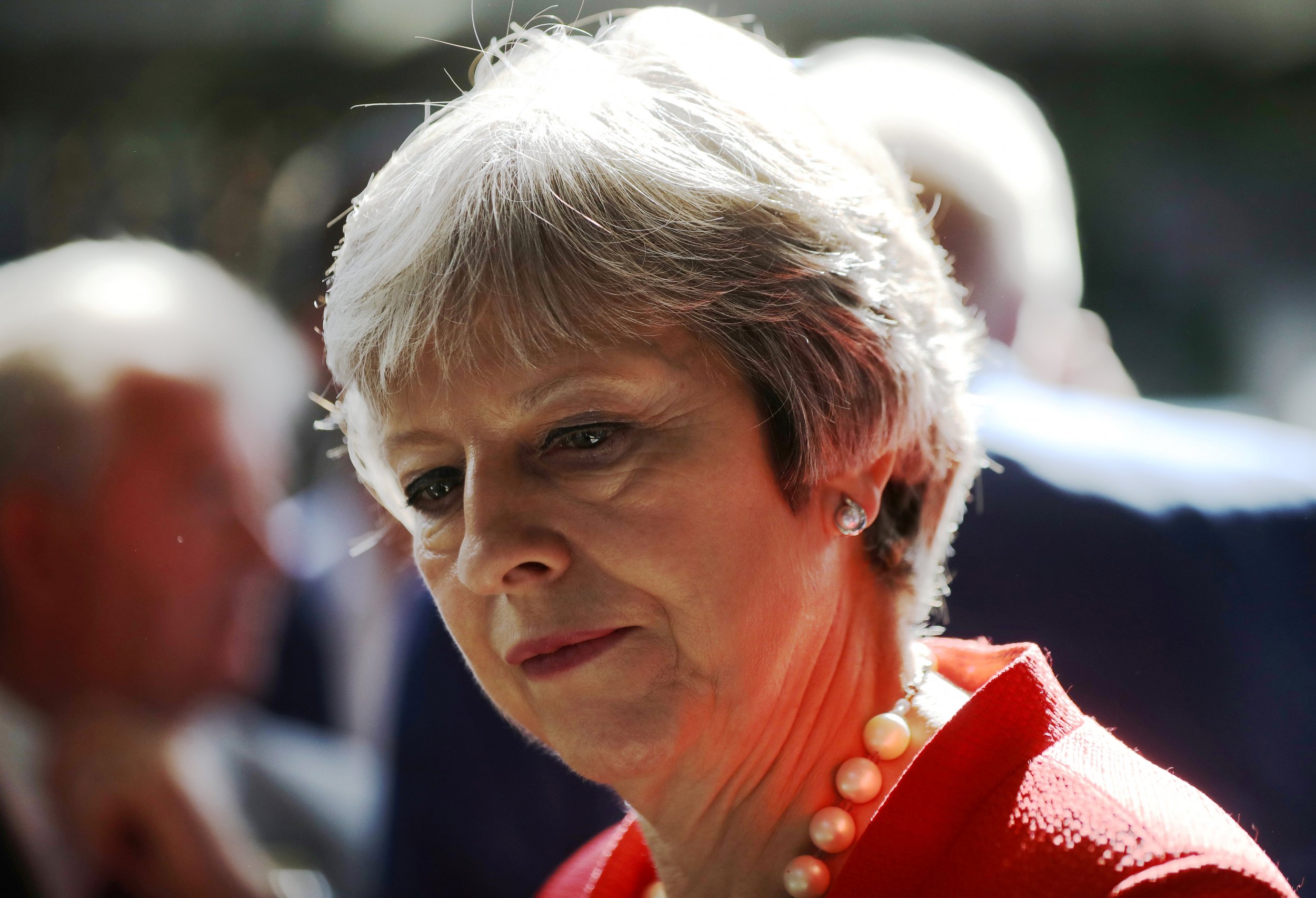 A new poll released on Monday indicated that only 22 percent of British voters approve of Theresa May's handling of the Brexit negotiations.
The latest ORB International poll arrived a little more than eight months before Britain is slated to leave the European Union. The results showed that 60 percent of those polled did not think May would be able to reach a satisfactory deal with the EU before the March 29, 2019, deadline. Eighteen percent said they didn't know.
During the first half of 2017, however, May's approval rating was at 55 percent.
Liam Fox, the U.K.'s international trade secretary, said on Sunday that he thought the odds of Britain leaving the European Union without a deal were "60-40."
"We have set out the basis in which a deal can happen, but if the EU decides that the theological obsession of the unelected is to take priority over the economic well-being of the people of Europe, then it's a bureaucrats' Brexit—not a people's Brexit —[and] then there is only going to be one outcome," said Fox.
May met with French president Emmanuel Macron on Friday in Fort de Brégançon's summer retreat, in what many in the French press called a "cry for help."
Prior to the meeting, Peter Ricketts, the U.K's former ambassador to France, told May that Macron "is a passionate pro-European" and that she shouldn't expect any developments to come from the meeting, reported the BBC.
In another poll conducted at the end of July, only 25 percent of the 1,023 people surveyed believed that May would be able to negotiate a good Brexit deal with EU leaders.
Both polls came nearly a full month after two of Brexit's biggest advocates, Foreign Secretary Boris Johnson, and David Davis, the appointed Brexit minister, resigned from their positions.
"Brexit should be about opportunity and hope. It should be a chance to do things differently, to be more nimble and dynamic, and to maximize the particular advantages of the U.K. as an open, outward-looking global economy," Johnson wrote in his resignation letter.
"That dream is dying, suffocated by needless self-doubt," the letter continued.
Davis quit following an agreement that was made at Chequers, saying in his resignation letter that "the general direction of policy will leave us in at best a weak position, and possibly an inescapable one."