Blurred (Transit) Lines: Apps Like Uber Are the New Public Transport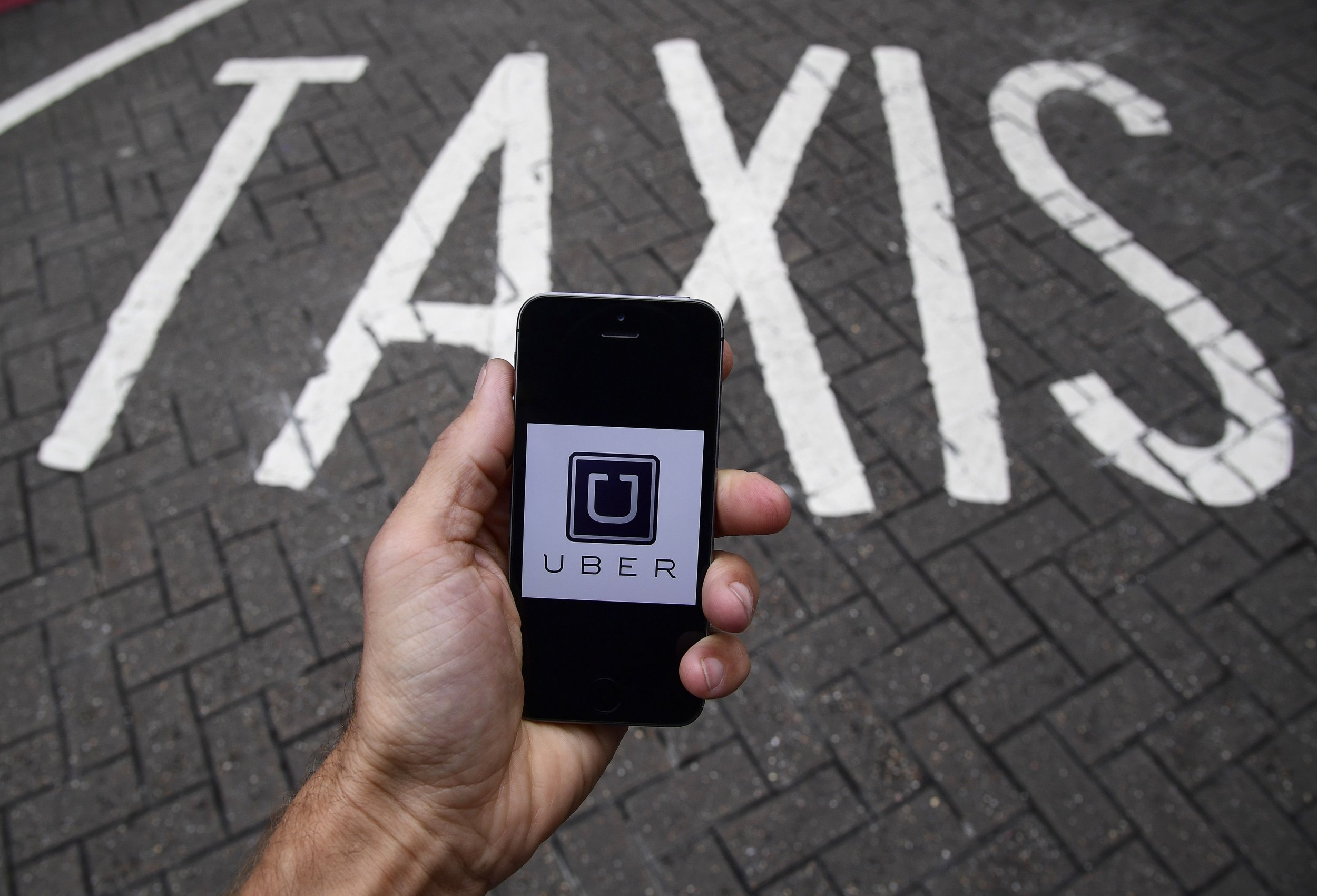 For travelers such as Vicki Rosenzweig, there's a bright line between mass transit—a bus, train or ferry—and ridesharing, carsharing and bikesharing.
"Uber isn't public transit," says Rosenzweig, an editor who lives in Arlington, Mass.
Or is it?
Don't look now, but the line has been blurring, and this year, it may all but disappear. Visitors are starting to think of ridesharing services and mass transit interchangeably thanks to new "first-last" mile partnerships that connect visitors with traditional public transportation. So are experts and local governments. Knowing about it could change the way you get around on your next vacation or business trip.
The very definition of public transportation is "fast changing," says Kajal Lahiri, an economics professor at SUNY Albany. New ridesharing options aren't necessarily supplanting other forms of mass transit, he says. "They are complementary."
Why aren't travelers seeing it?
"Mass transportation is an old-fashioned way of talking about transportation supply," says Matt Caywood, co-founder of TransitScreen, a mass transit technology company. "It's defined as a type of transportation that carries a lot of people. But that's not the perspective of the tourist, who's just trying to get somewhere in a new city."
Here's what's happening: Instead of adding bus lines or building train tracks, cities turn to the sharing economy to build out their transportation networks. Diana Mendes, a senior vice president for HNTB, a Kansas City-based infrastructure firm, tracks public-private ventures all over the country. They include the Southeastern Pennsylvania Transportation Authority, the Pinellas Suncoast Transit Authority, the Dallas Area Rapid Transit Authority and the Metropolitan Atlanta Rapid Transit Authority.
Mendes says it's an unexpected combination between traditional established mass transit and innovative technology.
"The winner," she says, "is the consumer."
How do you win? It starts with changing the way you think about mass transit, says Jeff Schramm, a Missouri University of Science and Technology expert on mass transportation and technology. Public transportation can be anything that gets you where you're going—whether it's on rails or hailed through an app.
"Think of mass transportation as part of the vacation," he says. "It's a way to experience a new place and learn about it and the people that live and work there."
Be open to possibilities, even when you aren't the target audience. Consider the Go Centennial project in Colorado, in which the city of Centennial teamed up with the Denver South Transportation Management Association to fund a pilot to connect residents to the Dry Creek Light Rail Station.
Commuters can take Lyft at no charge to and from their homes by using the Go Denver or Lyft apps. Matt Darst, a vice president at Xerox, which works on the pilot project, says the way to discover such programs is through a ridesharing or mass transit app. "I met a tourist just last month who told me he would not have known about L.A.'s trolley service—or saved time and several dollars taking it—had he not used the app," he says.
Maybe there's a term to be coined here: transit-agnosticism—the idea that when it comes to getting around, everything from bikesharing to the subway will do. It's something I experienced the last time I visited Washington, when I noticed that tourists used Metro and Uber interchangeably, as if they were almost one and the same.
Shirley Kroot, a retired teacher from Tucson, says she no longer bothers to distinguish between mass transit and ridesharing. On a recent visit to San Diego, the easiest and most efficient way around was Uber; in Paris, she relied on the Metro. "We had no problems," she says.
To many, including myself, wrapping our heads around the idea that mass transit is no longer just mass transit is problematic. The rewards are considerable for people who do. Imagine being able to visit any city without having to bother with a pricey rental car.
Or, says Doug Kaufman, CEO of TransLoc, picture a fully integrated transportation network. "You could look up and book on one platform the best possible way to your destination—whether that be public transit, an autonomous vehicle or other mobility option," he says.
The sooner we can imagine that world, the sooner we'll get there.
Where rideshare is mass transit
Altamonte Springs, Fla. The city covers up to 25 percent of your Uber fare to or from the city's commuter train station, or 20 percent of the fare for using Uber on all trips that begin and end within Altamonte Springs. The program recently expanded to Lake Mary, Longwood, Maitland and Sanford.
Dallas. Dallas Area Rapid Transit and Lyft have partnered to offer a "first-last" mile program for mass transit users. Riders can use the Lyft mobile app to connect with a driver, then connect to a bus or light rail. DART has a separate agreement with ZipCar.
Summit, N.J. To alleviate parking congestion, the city subsidizes ridesharing for a group of residents on a limited basis. It aims to save the taxpayers $5 million over the next two years, or about the cost of building a parking lot.
Consumer advocate Christopher Elliott's latest book is How To Be The World's Smartest Traveler (National Geographic). You can get real-time answers to any consumer question on his new forum, elliott.org/forum, or by emailing him at chris@elliott.org.