The 10 Movies You Should Watch in Theaters and on Streaming This April
April is kind of a cinema limbo. Too late for awards season (and the post-awards season movie dump), but too early for the summer blockbuster season. As such, it has become a place where you put the blockbusters you are slightly embarrassed about (hello, Fantastic Beasts 3), or the acclaimed foreign films that did not quite gain Oscars traction.
So it is with April 2022. The first tentative blockbusters are coming out, like Morbius and Michael Bay's Ambulance, as well as film festival favorites like Memoria, Petite Maman and Hit the Road.
The month, however, is also offering some weirder options that are too weird for the summer and too popcorny for the awards season. So April is also when movies like The Northman, Richard Linklater's Apollo 10 ½ and the Nicolas Cage-starring The Unbearable Weight of Massive Talent make their way to theaters and streamers everywhere.
10 Must-Watch Movies Coming Out in April 2022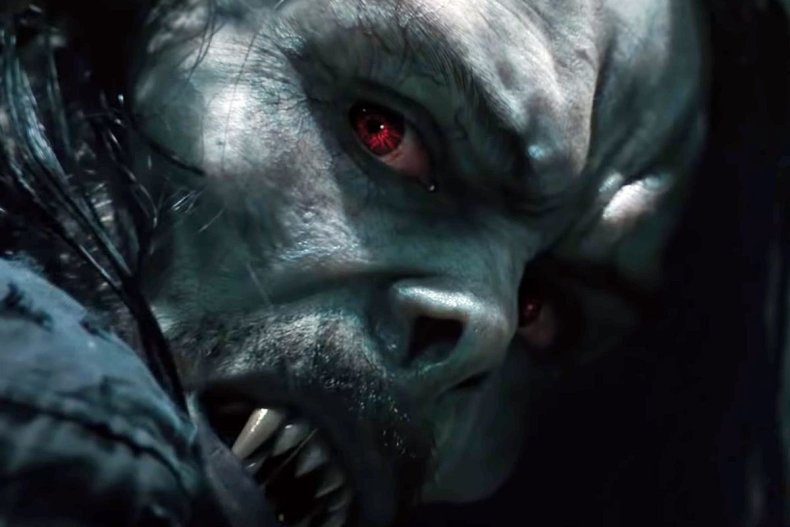 Morbius - April 1
Jared Leto's entry into the Sony Marvel universe is finally coming out after multiple delays, nearly three years after filming wrapped. In the film, the Oscar winner plays a scientist whose attempts to cure his blood disease turn him into a vampire—a role that, hilariously, Leto said was closer to himself than most characters he has played in an interview for Variety.
Apollo 10 ½: A Space Age Childhood - April 1
Richard Linklater has proven himself to be an expert in two things in his movies – perfectly evoking any given decade (as in Dazed and Confused, Everybody Wants Some!! and Boyhood) and the animation process of rotoscoping, in which the animation is drawn over live-action footage. The director used this to memorable effect in Waking Life and A Scanner Darkly, and now brought it back for his ode to growing up during the space race in the 1960s.
Memoria - April 1
Tilda Swinton's new film about a woman who keeps hearing a sonic boom-like sound that no one else can hear has a novel release strategy. It is releasing in one theater at a time (starting in New York City on April 1) and (so the distributors say) never coming to streaming or home entertainment. But as the film featured on many critics' lists of the best movies of 2021, it is well worth finding out when it is coming to your town.
Ambulance - April 8
For director Michael Bay, Ambulance can be considered a small, quiet movie compared to his other movies like the multiple Transformers films or Armageddon. Still, through this story of two bank robbers who steal an ambulance to escape, the film is still a brash, bombastic spectacle full of explosions, car crashes, and some of the most berserk camera moves ever seen on screen.
All the Old Knives - April 8
Chris Pine and Thandiwe Newton star in this twisty thriller, coming straight to Prime Video. Those who like their spy movies steamy should watch this story of an ex-CIA man investigating a woman who may be a double agent—and who, naturally, is also his ex-lover.
Paris, 13th District - April 15
It sounds like a hard sell—a black and white French movie based on three stories from cult cartoonist Adrian Tomine. However, the film is a beautiful look at modern relationships from the critically acclaimed filmmaker Jacques Audiard.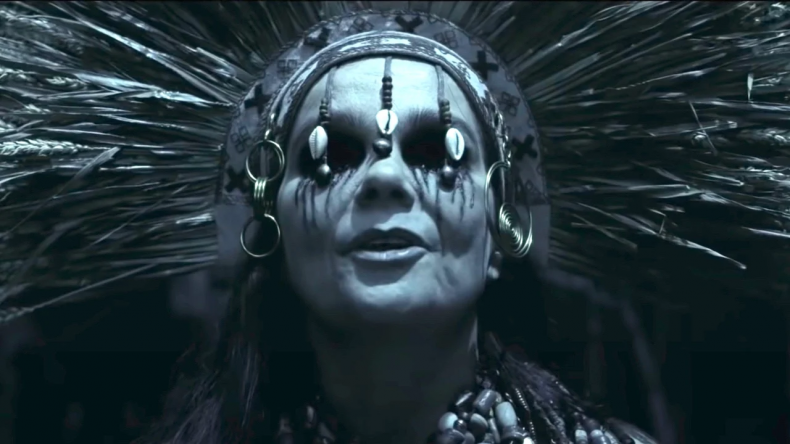 The Northman - April 22
Director Robert Eggers' two movies so far (The Witch and The Lighthouse) have both been strange and singular works, so film fans everywhere are eager to find out what he will be able to do with a bigger set of stars (Nicole Kidman and Alexander Skarsgård join The Witch's Anya Taylor-Joy and The Lighthouse's Willem Dafoe) and a much bigger budget. Based on the trailer, his epic revenge movie set during the Viking age will continue his strong run—plus, who isn't intrigued by the idea of Björk playing a mystical oracle?!
Hit the Road - April 22
A festival favorite throughout 2021, Hit the Road sees director Panah Panahi (son of Jafar) find a moving road-trip story amid the global refugee crisis, as an Iranian family goes on a road trip while keeping the true reason for the journey from the youngest son (an adorable Rayan Sarlak).
The Unbearable Weight of Massive Talent - April 22
Nicolas Cage has become a genre in himself. His movies are sometimes amazing and sometimes awful, but he never gives anything less than a singular central performance. The actor has become such a rule onto himself, in fact, that it was only a matter of time before someone made a film in which he plays himself. That film is the excellently titled The Unbearable Weight of Massive Talent, in which the actor is hired by a cartel boss (Pedro Pascal) to appear at his birthday party.
Petite Maman - April 22
After her last film Portrait of a Lady on Fire became a late entrant to many critics' best of decade lists, Céline Sciamma follows it up with somewhat of a left turn—a 70-minute movie about a girl who time-travels to meet her mother as a child. Few directors could pack such heart and emotion into such a short runtime.