The Disturbing April 24 TikTok Trend Explained—and How to Report Videos
NOTE: This article has been updated to include a statement from TikTok that they have found no evidence of videos promoting a "national day" on April 24.
TikTok users are warning their followers about an alleged disturbing new TikTok trend.
According to users, a group of men declared April 24 a "national day" for carrying out rape and sexual assault. But a spokesperson for TikTok told Newsweek that no videos promoting the carrying out of rape or sexual assaults on April 24 have been found on the platform.
"Keeping our community safe is our priority, and we do not tolerate content that promotes or glorifies non-consensual sexual acts including rape and sexual assault," the spokesperson said.
"While we have not found evidence on our platform of any videos related to this subject, our safety team is remaining vigilant and we will remove content that violates our policies."
In recent days, multiple TikTok users have made videos in a bid to make others aware of the possible threat.
"So I literally just saw a video on TikTok, and I had to make a video myself because most of my followers are women," one TikTok user explained in a video.
"And I need to make sure you guys are aware that there is a video going around on TikTok of disgusting men—rapists, child molesters, predators, just disgusting human beings—and they literally came up with a date to go around and rape women and children. You literally heard me right: women and children."
She went on to say the date in question is April 24 and urged people to take precautions on the day, as well as spread the warning to others.
"You guys, stay indoors. I know it happens every day, but they are literally making this date especially for that. Carry what you got to carry cause I think the f**k not. Stay safe, share this," she added.
Others noted that some people have suggested the trend may be a joke, but urged people to be wary nonetheless.
"The trolls of the internet have declared April 24th...," another TikTok user says in a clip as the words "National R@pe Day" appear on screen after a trigger warning.
"And there is a mix of people who seem to claim that it is a joke and a bunch of other people who are trying to say it is very, very real. So out of an abundance of caution, I think everyone needs to just try and stay home."
How to report
Some TikTok users are also urging people to block any videos that promote rape and sexual assault.
If you come across videos that promote rape, sexual assault or violence of any kind, click on the arrow on the lower right side of the video—located just below the comment function.
Then, click the flag icon marked "report" and choose the reason that best applies from the list provided.
For support, the National Sexual Assault Hotline is available 24/7 at 1-800-656-HOPE(4673) or visit the RAINN website to chat online with a trained staff member who can provide confidential crisis support.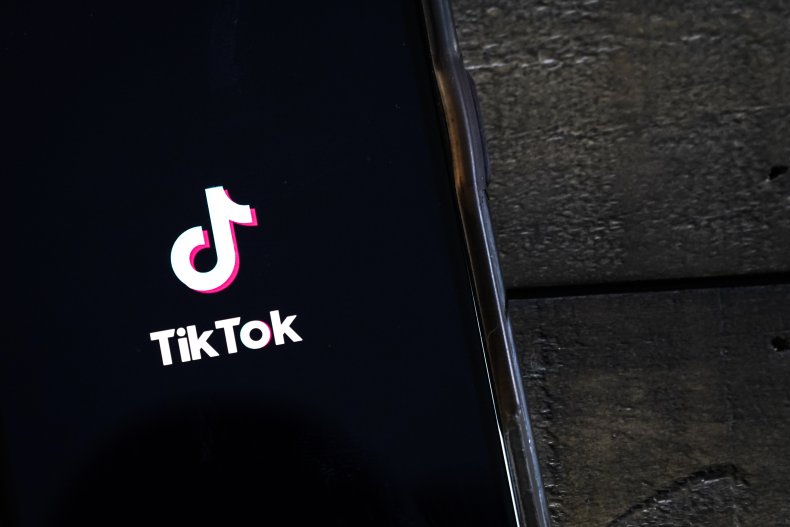 4/20, 7:30 a.m. This article has been updated to include a statement from a TikTok spokesperson that they have found no videos on their platform promoting the carrying out of rape or sexual assaults on April 24.