The Worst April Fools' Day Pranks: A Round-Up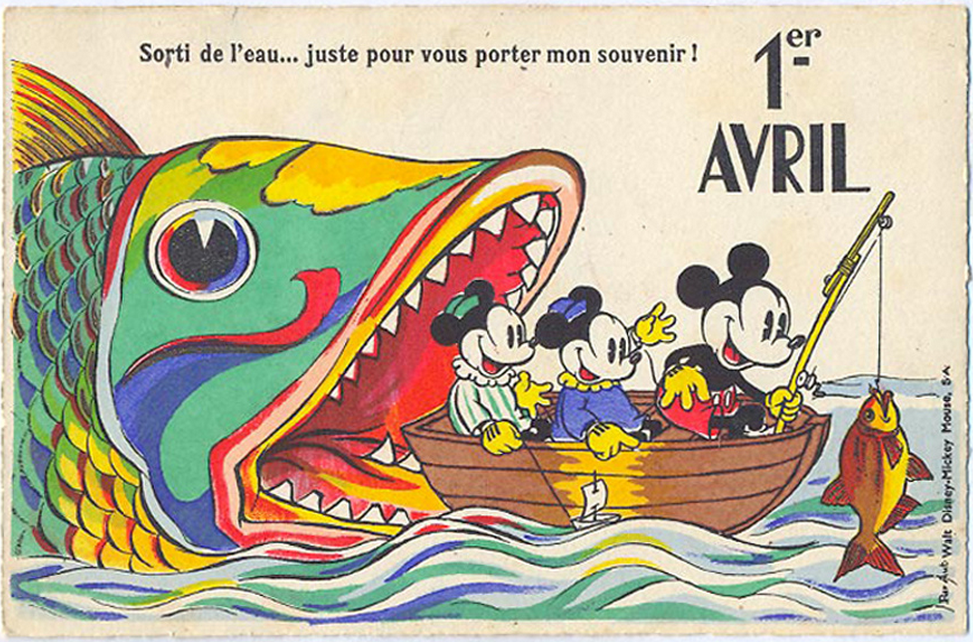 The best way to deal with April Fools' Day is to avoid the Internet altogether.
But for those of us who work online, that's not an option. So we've taken the liberty of compiling the most unfunny, gratuitous or otherwise groan-worthy April Fools' jokes here. (For information on the Last Known Good April Fools' Joke, click here.) Add your own in the comments.
The UVA paper's folly
April Fools' Day might be the worst day to work at a college newspaper. No one notices your half-hearted gags about the university president using a selfie stick, and if students do pay attention, it might be because they're outraged. The University of Virginia's paper, The Cavalier Daily, is 2015's worst offender. Apparently riffing on a recent incident involving an African-American UVA student's violent arrest, the newspaper published a joke story headlined "ABC Agents Tackle Native American Student Outside Bodo's Bagels." It has already been axed from the paper's website, and the staff has apologized to its readers.
Richard Branson goes to Branson
British billionaire and Virgin Group founder Richard Branson thought it would be funny to announce that his multinational conglomerate is moving its headquarters to Branson, Missouri.
Residents of the midwestern city (pop. 10,520)—or some of them, at any rate—didn't. "Not a funny joke," one resident tweeted. "We need actual good jobs here. And some outside influence to make that happen."
Newt Gingrich is bad at jokes, and bad at apostrophes
Actually Obama is good.
Gotcha! That was a joke.
(Okay, fine, putting the apostrophe before the "S" is sometimes acceptable.)
The Selfie Shoe
It's not that it's entirely implausible. In fact, it's actually pretty plausible! Please. Don't give the wearable techies any ideas.
Speaking of selfies, here's Honda...
...with an ad video for the HR-V Selfie Edition. "With 10 cameras across the interior and exterior, the HR-V Selfie Edition allows drivers to snap self-portraits while the car is in park." Let's skip the vehicle and institute a ban on April Fools' hoaxes involving selfies.
...and Motorola
BRANDS. Stop with the fake selfie products.
Gamergate and Gawker together at last
In a joke that seems designed to remind us that, yeah, Gamergate is still a thing, the Gamergate sub-reddit "KotakuInAction" has announced it's "partnering with Gawker Media to better serve our community needs." (It's a gag; Gamergate declared war on the blog network in October after an editor jokingly tweeted an endorsement of bullying.) Cue 277 comments, many of which seem to be variations on "hahaha I'm now a gawker journalist."
Satoshi Is Banksy? Banksy Is Satoshi?
The blandest April Fools' jokes are the ones that just sort of mash together names from recent headlines with minimal thought towards irony, cleverness or meaning. This Bitcoin News prank goes further, randomly combining names that were in the news a year ago. The result: "Renowned Graffiti Artist Banksy Reveals His Identity: 'I Am Satoshi Nakamoto.'"