April Fools Mini-Drone Sells Out Immediately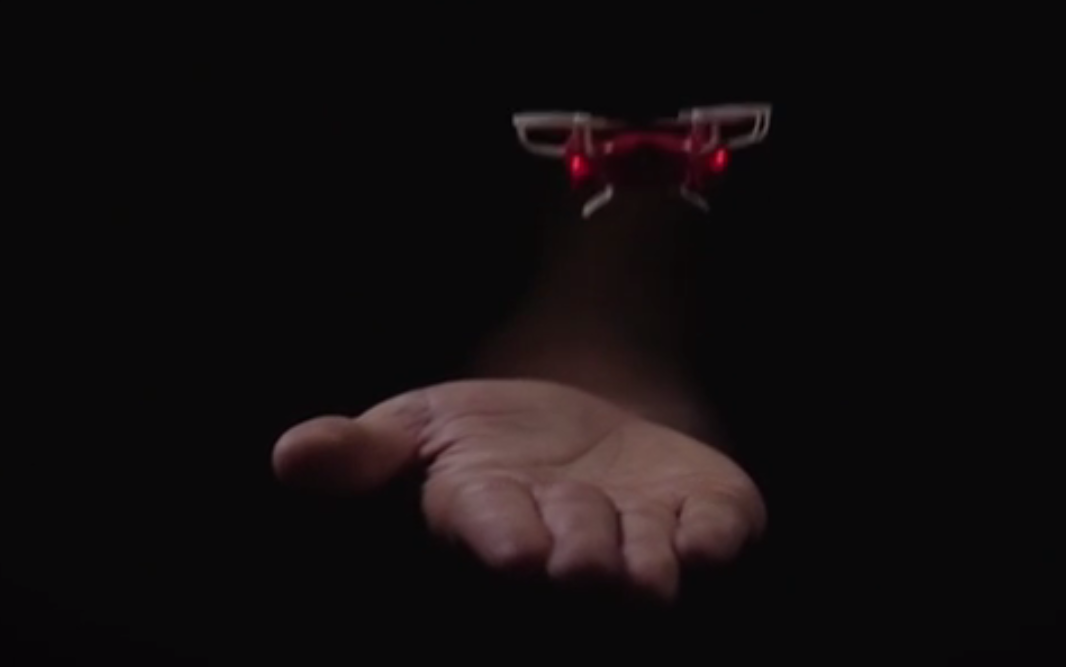 A mini-drone advertised by a Chinese smartphone maker as an April Fools gag has sold out, after it turned out the joke had become a reality, reports technology website CNET.
Advertising their OnePlus DR-1 mini-drone that fits easily in the palm of your hand, the company double-bluffed eagle-eyed April Fools hunters by actually selling a limited number on their website today.
According to the OnePlus website, tricks such as mid-air flips are "impossibly easy", and can be "initiated with a simple flick of the thumb." The drone comes with its own control pad.
With a charge time of 20 minutes and flight times of around seven minutes, the 70mm wide drone has four tiny rotors measuring a mere 30mm diameter.
"Since the beginning, man has looked to the skies and dreamed of exploring the heavens. Like most earth shaking innovations, flight was once considered to be impossible by the masses," reads the humble introduction on the April Fools product's very own, slickly designed website.
It then goes on to reference inventor and painter Leonardo Da Vinci - who is believed to have sketched the first sketched designs for a helicopter - boasting: "We're proud to say that we've innovated a whole new way of thinking about drones. It's your turn to become a pioneer in flight."
Building the DR-1 up as the next big step forward in aviation history, the website finally comes clean about the prank, but provides a link to buy one of the mini drones for real.
The website says the drones, prices at £15.99, have sold out, but there are already some of the DR-1s for sale on eBay for around £60 plus packaging.
Other notable April Fools announcements from tech companies today include European research centre Cern 'discovering' The Force used by Jedis in the Star Wars universe, and OnePlus's rival smartphone maker HTC announcing their new smartsock, the RE Sok, whcih comes complete with inbuilt GPS and an 'automatic hole warning system'.