April Fools' Pranks to Play on Your Friends and Family During Quarantine
April Fools' Day is Wednesday, and we can play practical and hilarious jokes on each other. With almost everyone under lockdown and stressed out over the pandemic, pranksters have to be a bit more creative. Sure you can play pranks to brighten the mood, but your jokes don't have to be mean-spirited.
I, for one, used to love the first day of April when I attended elementary school. I would paint the whoopee cushion to match the chair that belonged to my fourth grade teacher, Miss Steenie. I swear that flatulent noise echoed across the classroom when Steenie sat down.
This doesn't work for a lot of reasons these days. You can't go to Party City to buy gags because its stores are temporarily closed, due to the lockdowns. And students are taking online classes and watching their teacher conduct their lessons on Zoom.
And one should avoid prank calling restaurants and 911. Hospitals are overrun with people who have contracted COVID-19. Don't give deliveries a fake address because you're actually risking the messenger to exposure of the virus. So don't be a jerk; play it safe.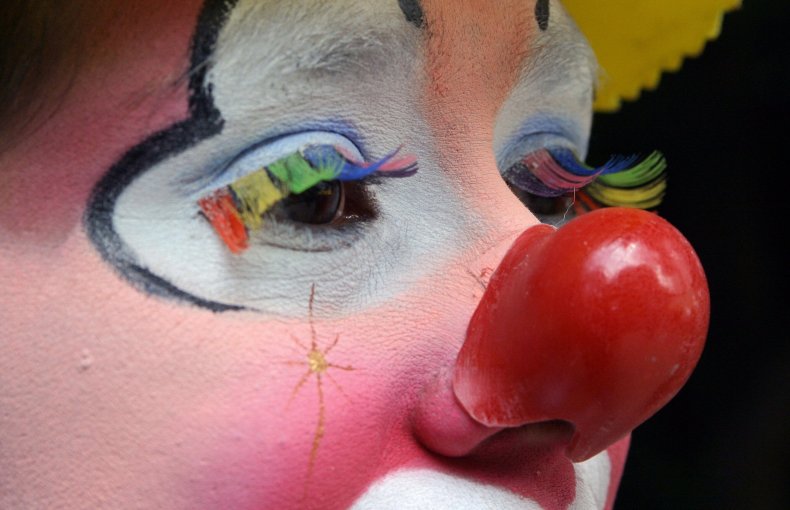 But here are a bunch of funny and harmless pranks you can play on the whole family:
Toothpaste Oreos
All you need is just one fake Oreo. So don't go crazy wasting the toothpaste. Remove the cream of the Oreo and replace it with toothpaste, according to Bad Panda. You get extra points if you have Colgate's minty fresh gel lying around. A big bite means an awkward facial reaction.
Everything Looks Upside Down
Your folks are probably working at home during the pandemic. While Mom and Dad are on the phone, use that distraction to grab their keyboard. Press these buttons, Ctrl+Alt+Down Arrow, and the entire screen will appear upside down, per ZDNet. Before your parents get mad, press Ctrl+Alt+Up Arrow to put the screen back to normal.
Frozen Breakfast in Bed
Fill a bowl with cereal and milk. With the spoon inside the bowl, place it in the freezer. Because the bowl has been frozen, your folks are going to struggle lifting up the spoon, per Bored Panda.
Bathroom's Always Occupied
Make sure you have black duct tape. Place an X on the bathroom door. Use white paper and add a sign that says, "Do not use," per Buzzfeed. Everybody's living in the same household now, and their worst nightmare is a broken bathroom.
Replace Family Pictures
On July 26, 2016, Clare Manion, @claremaura, mentioned that her brother replaced all the family photos with random pictures of actor Steve Buscemi. @claremaura tweeted, "My mom hasn't noticed." If you pick an actor, make sure it's Nicolas Cage, best known for his weird performances in Mandy and Face/Off.