How Will April the Giraffe's Baby Be Named? Fans Can Vote and Support Giraffe Conservation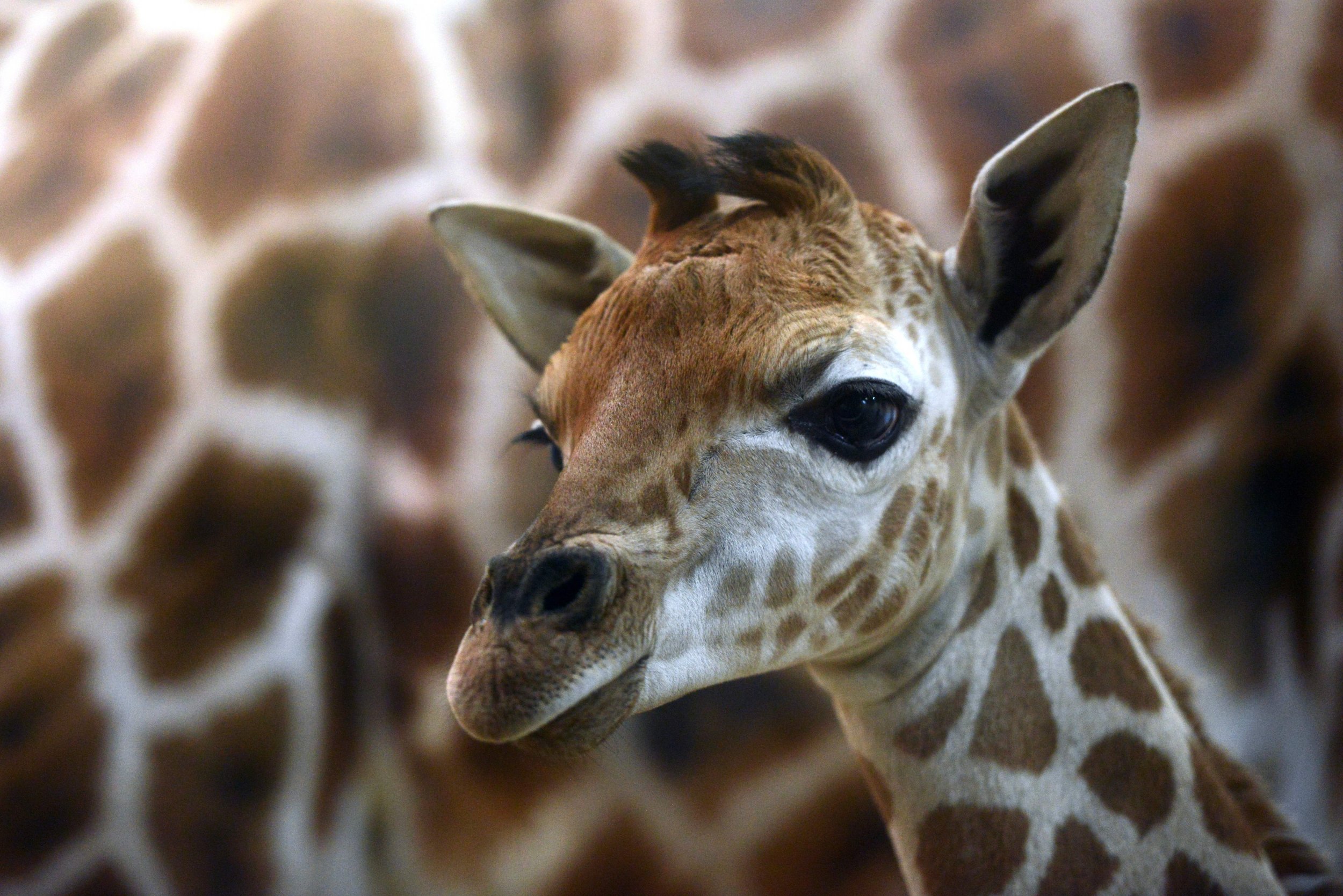 After months of anticipation, April the Giraffe gave birth to her fifth calf and her second to be born at Animal Adventure Park in Harpursville, New York, on Saturday, March 16.
The first time April was pregnant as a resident of Animal Adventure Park she became a worldwide sensation. People all over the globe eagerly watched her and waited for her to give birth to her calf. That baby, Tajiri, will turn 2 years old in April.
In the days leading up to the birth, tens of thousands of people watched the live stream of April. April gave birth on March 16 but the new baby won't have a name for a couple of more weeks.
When Taj was born, months after he was initially expected, his fans got to vote for what his name would be. This time around, fans will have the same opportunity to name the park's newest giraffe baby.
"Last time around we took a unique approach by allowing the world to weigh in on the vote, and we do anticipate doing that once again," Animal Adventure Park owner Jordan Patch told Newsweek. He isn't sure how many name suggestions there were last time, but he said they came from every continent besides Antarctica.
Voting this time will be similar, a similar process was used to name the latest giraffe addition to the park, a girlfriend for Tajiri. It's a two-part process, "So that will allow the fans to have two rounds of voting, the first round is always people can submit any name of choice, it could be anything from 'Snowflake' to 'Bob,' you name it," Patch said.
After about a week of the submissions being completely open, the top 10 names are chosen and then fans can vote on their favorite options from that selection.
Last time, voting cost a small fee for those who wanted to be involved and the money went to a good cause. "The naming contest is kind of a neat thing also, not only does it involve the fanbase and voting for the name and naming our calf, but it also supports giraffe conservation and also a program here at the park called 'Ava's Little Heroes' which helps sick children in our immediate community," Patch told Newsweek.
The program was named after Patch's daughter, Ava, who was diagnosed with Aicardi syndrome as a baby and needed surgery to address her symptoms.
Last time, voting began just a few days after the birth of the calf, voting will likely commence shortly after this time as well. Updates on April and her calf are available on the Animal Adventure Park Facebook page.