'The Simpsons' Character Apu Inspired Hari Kondabolu's New Documentary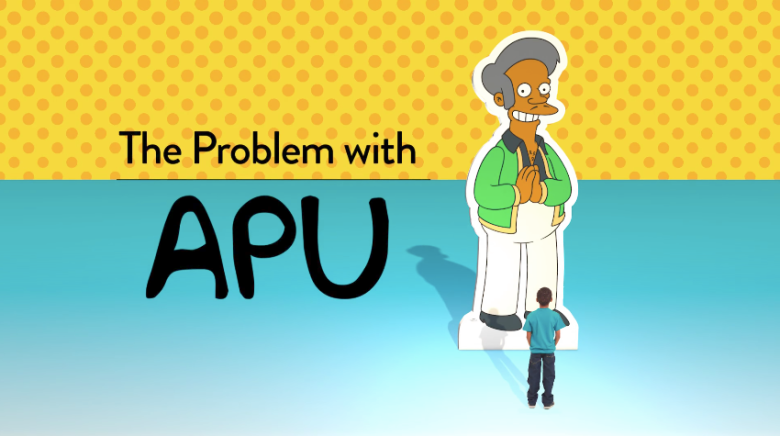 Hari Kondabolu has built a career out of explaining what is, and what has always been, clear to anyone who is not a white man. "Women and people of color have this backlog of issues we haven't been able to talk about yet," the 35-year-old Indian-American comedian told Newsweek, "and a lot of this is 101 for us, but everyone else feels like it's groundbreaking."
Take, for example, the 28-years-and-counting blockbuster sitcom The Simpsons. Specifically, Apu Nahasapeemapetilon, the Indian Quik-E-Mart owner beloved by fans of the show. The character's signature catchphrase, "Thank you, come again," is delivered by a white actor, Hank Azaria, in an accent Kondabolu says is meant to mock men like his father. He offers a parallel for scoffers. "Imagine," he said, "that the only white character on television was Charlie Brown. Everyone around you would assume things about you based on a made-up character. You wouldn't be allowed to play football because everyone would assume you would fumble it. The world would think you were inept."
Kondabolu lived that predicament as a kid, hungry for representations of himself on TV and in comedy. "People who grow up with no brown-skinned friends, based on pop culture, they've got terrorists or Apu. Those were their only points of reference for so many years."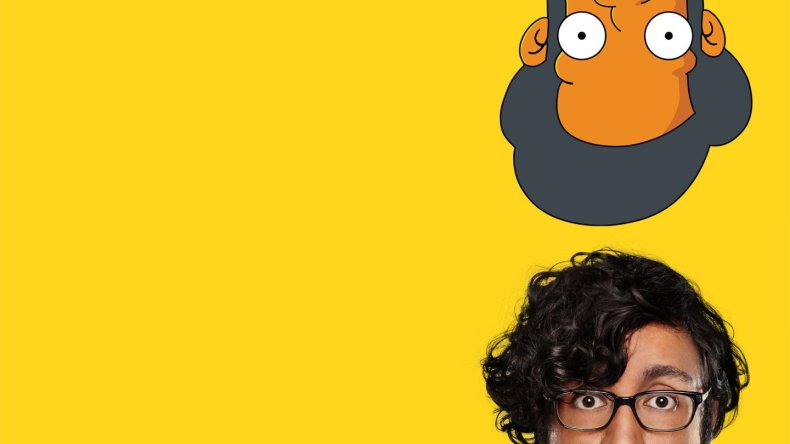 The comedian addressed race and ethnicity in pop culture as a correspondent for the progressive comedy show Totally Biased With W. Kamau Bell, and, in March, released a collection of stand-up material, which targeted immigration, the racist idea of an Aryan nation, and class. On Sunday, his documentary, The Problem With Apu, debuts on truTV, with The Simpsons' character providing a unique way into the often demoralizing experience of being a minority in America—an experience, says Kondabolu, that often boils down to a single question, "How much of this am I going to take until I ruin my friend's party?"
Kondabolu has spent countless hours enduring imitations of Indian accents. He says that when he was confronted with this as a younger man, he would force a smile as his mind cycled through his options. "Do I tell this stranger off? Do I just eat it and stand here? Do I storm off or tell my friend?" In a 2012 Totally Biased segment, he says, "If I saw Hank Azaria doing [Apu's] voice at a party, I would kick the shit out of him." After a beat, he deflates, adding, "Or...I'd imagine kicking the shit out of him."
Azaria was open to speaking to Kondabolu about the project. "We exchanged emails," Kondabolu said. When they finally talked on the phone, the comedian said, "A part of me that's still a fanboy lit up, and I was thinking, Holy shit, I'm talking to the voice of Moe!" Azaria told Kondabolu that he enjoyed his work, that The Problem With Apu was a good project, but, ultimately, he declined involvement; he wasn't comfortable being in the film.
Kondabolu knows the documentary will piss off Simpsons fans, or people who find his objections overly sensitive or egregiously politically correct. He does hope it opens a dialogue. "When I'm onstage doing stand-up, I don't want to do a back-and-forth, but afterward, yeah, let's talk," he said.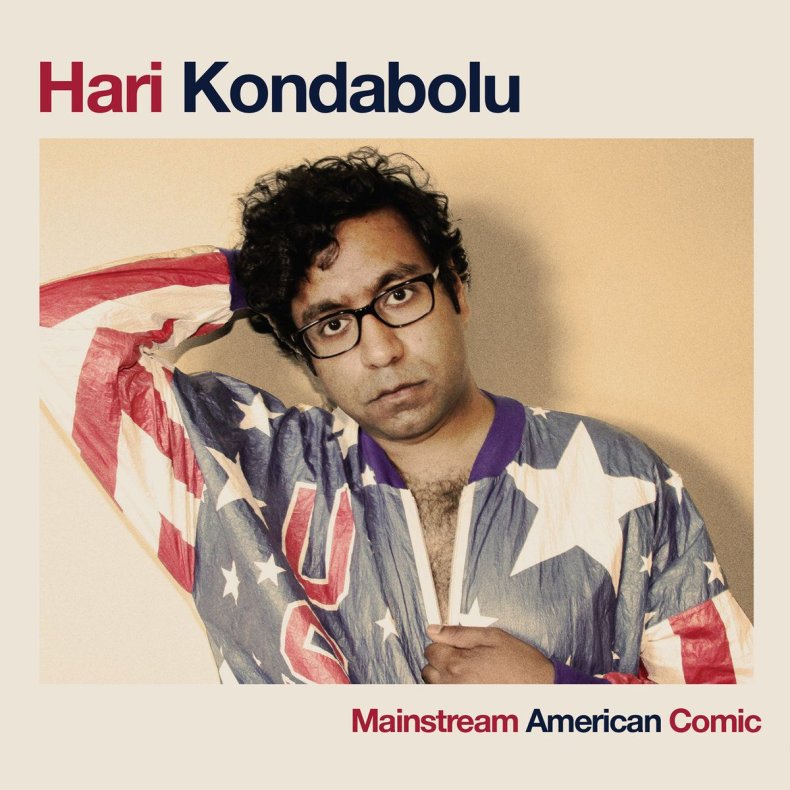 The idea for the documentary preceded the mounting pressure in comedy to have a take on all things political. "I realize that sometimes, when a cultural incident happens, people might be going to my Twitter, looking for my opinion. What do I think about an Indian Miss America, you know? I feel like, Oh God, I have to have a take now. I know that Margaret Cho occupied that space for several groups for a long time."
What he saw in Apu was the opportunity to illustrate the complexities and evolution of racism. And in tracing the character's history, Kondabolu realized Apu's origin story is more disturbing than he thought.
Apu is named after the Apu Trilogy by the iconic Indian filmmaker Satyajit Ray. Simpsons creator Matt Groenig "is a huge fan of those films," Kondabolu said. And Azaria's voice is an homage to an Indian character, played by the white British actor Peter Sellers, in the 1968 comedy The Party. "But here's the thing we left out of the film because we ran out of time. Sellers and Ray actually knew each other! They hit it off while Ray was making The Alien [a never-produced 1967 sci-fi film], and then, years later, Ray sees his old buddy Sellers doing brownface and he's horrified. Can you imagine? He's like, This is a guy I've had dinner with, and now I'm watching him do an impression of people like me. And to add insult to injury, the monkey in the movie is named Apu!"
Racism, in other words, isn't simple. It mutates over time. "Racism has a long half-life," Kondabolu said. "If you don't find a way to identify and end it early, it finds a way to survive over years and years."
The Problem With Apu premieres on truTV this Sunday at 10/9c.