'Aquaman' First Reactions Call It 'Insane,' 'Cheesy,' 'Underwater Star Wars'
There's a lot riding on Aquaman. Wonder Woman is the only great DC film in recent memory. For the sake of objectivity, Justice League, Batman v. Superman: Dawn of Justice , and Suicide Squad weren't just mediocre, they disappointed fans hoping DC could replicate Marvel's movie magic. But those middling expectations might just hold with Aquaman, if first reactions and early reviews from critics are any indication.
Social media reaction embargoes lifted on Monday, and we've collected as many short reviews as we can find. It's worth noting Aquaman broke the first 24-hour ticket sales record set by Avengers: Infinity War earlier this year. So if you're an adamant DC hater, the joke may be on you come Dec. 21.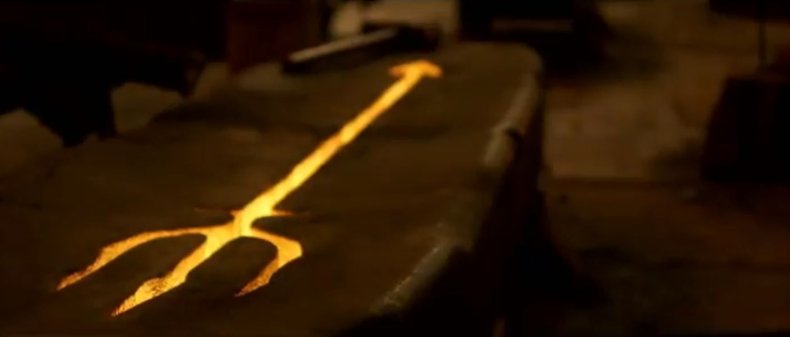 IGN's Tom Jorgensen called the film the best DC movie since The Dark Knight. "[James Wan] delivers a swashbuckling epic full of big emotion, gorgeous undersea visuals, exciting action, and lots of laughs. WB should be handing the DCEU reins to James Wan, he's proven he can, ahem, right the ship."
Slashfilm editor Peter Sciretta said the film was better than he expected. "Feels like a Marvel phase one movie, in a good way. It's at its best when it's having fun and not taking itself too seriously. Black Manta is great villain that comic book fans will love. Some truly spectacular one shots and good action," he continued. "Third act battle that doesn't devolve into the typical comic book movie blah trap, and is surprisingly ambitious. A lot of the aspects I didn't like can probably be traced back to decisions Snyder made that were inherited by Wan (casting, chemistry between Heard/Momoa…etc)"
Gizmodo's Germain Lussier called Aquaman the second-best DCU movie. "It's unabashedly melodramatic and over the top with the largest, most ambitious sense of scale imaginable. Parts of it are kind of bad but they are not the majority and, oddly, still fit in with the cartoony tone."
Fandango's Erik Davis called it the most ambitious DC movie ever. "Big, sprawling visual spectacle that is gorgeous, crazy, stuffed with terrific action, and a lot of fun to watch. James Wan, in my opinion, is the true star – he elevates the material, makes it entertaining and conquers it."
G.I. Joe writer-director Ben Mekler had the longest reaction, calling it the best superhero movie since Dark Knight. He goes into detail about how Wan succeeded at creating the Star Wars of the sea. "Rollicking action, an amazing sense of world-building, spellbinding musical numbers in which Aquaman wears clams as tap shoes, and a command performance from Jason Momoa. DC has really righted the ship," he continued. "James Wan has crafted a world the likes of which we've never seen on screen before. It truly is an undersea Star Wars, with a palpable sense of history, hammerhead sharks with human legs who can pop, lock, and drop it, and flat-out incredible creature design."
Gamespot editor Mike Rougeau called it "flat-out insane" but also "flawed." ComicBook's Brandon Davis added, "stylish action-sequences balance the heavy exposition." L.A. Film Critics Society VP Ashley Menzel praised a "perfect balance of cheesy humor & action. Scott Menzel of We Live Entertainment said it's a "r elentless visual spectacle" GeeksofColor's Andrew J. Salazar described it as the "most upbeat DC film." Heroic Hollywood chief Umberto Gonzalez even said he "can't wait to see it again."
The full Aquaman review embargo lifts Dec. 11 at 11 a.m. PST. do you think the full reviews will match the reaction response? Sound off in the comments.