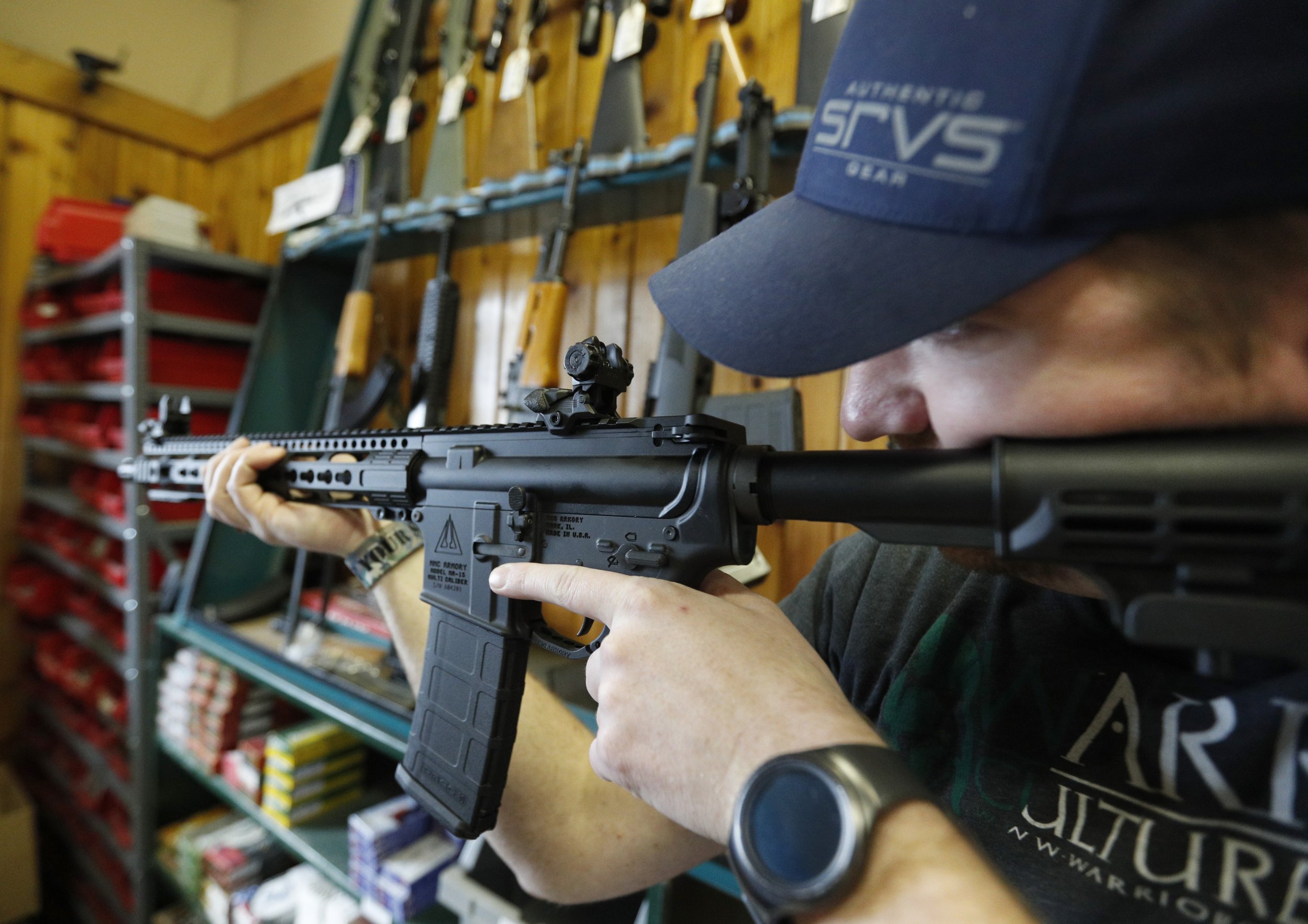 A church in the Pocono Mountains, Pennsylvania, is inviting worshipers to bring AR-15-style rifles to be blessed in a ceremony next week. The World Peace and Unification Sanctuary in Newfoundland is located just a short distance from an elementary school.
Church leaders expect over 600 people to attend the blessing next Wednesday morning, in which worshipers have been asked to bring their own AR-15 gun, or, as the church refers to the weapons, the "rod of iron."
The AR-15 is the same gun that was used last week during a shooting at a Parkland, Florida, high school that killed 17 people. The church said they had planned the ceremony months before the shooting.
Tim Elder, the Unification Sanctuary's director of world missions, said Tuesday that the church believes that the gun symbolizes the 'rod of iron' that is mentioned in the Bible's apocalyptic Book of Revelation.
The church website advises parishioners: "If unable to purchase and legally transport such a 'rod of iron' because of laws barring the purchase of weapons, or other reasons, couple are invited to purchase a $700 gift card from a gun store, as such evidence of their intent to purchase a 'rod of iron' in the future."
Elder told the Associated Press the weapons will be checked at the door, unloaded and secured with zip ties. However, he stressed that last week's massacre at Marjory Stoneman Douglas High School only strengthened his conviction that the blessing should go ahead.
"Now more than ever, good people need to stand up and claim for themselves the tools that can be used to stop that kind of evil," he said.
Some parents, though, have expressed concerns about the planned ceremony, particularly in light of the church being located just down the road from Wallenpaupack South Elementary School.
"I wish they didn't have it at all," parent Kendra Hanor told WNEP-TV. "I don't think there is a good time to have it, especially this close."
Trooper Mark Keyes said on Tuesday that state police are aware of the event, however, do not plan to send any officers to the church since they are not breaking any laws.
The National Rifle Association refers to the AR-15 as the most popular rifle in the United States. It is also a popular weapon of choice for mass killers. Five of the six deadliest mass shootings to take place in the United States over the last six years were carried out using an AR-15-style semiautomatic rifle, The New York Times reported.
The Pennsylvania church is part of the Unification Church, a quasi-Christian offshoot found in 1954, and has a reputation for their pro-gun stance.