Girl Kidnapped Five Years Ago Discovered in Mexico: 'Did Not Give Up'
A Washington state child who was kidnapped by her biological mother has been found alive and safe in Mexico, according to reports.
Aranza Maria Ochoa Lopez, now 8 years old, was found last month in Michoacan, Mexico, by Mexican authorities before being returned to the U.S., according to a Fox 8 Live report.
Authorities believe Lopez's biological non-custodial mother, Esmeralda Lopez, had kidnapped her from a shopping mall in Washington state in October 2018. According to the FBI wanted poster, Esmeralda Lopez was taken into custody in September 2019 in Puebla, Mexico.
The FBI was initially offering a reward up to $10,000 for information that lead to the recovery of Aranza Lopez. It was believed that Aranza Lopez was still somewhere in Mexico.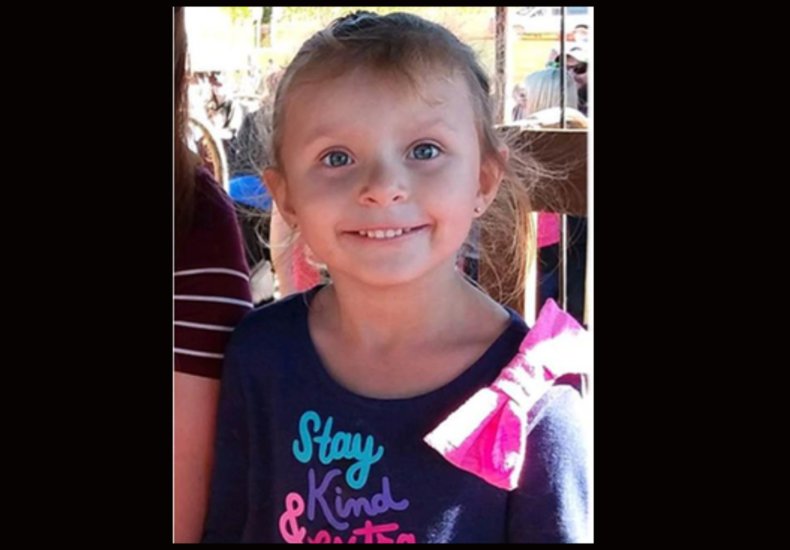 Special agent Richard A. Collodi, who is in charge of the FBI's Seattle field office in Washington, praised the teams for securing Aranza Lopez's safe return.
"For more than four years, the FBI and our partners did not give up on Aranza. Our concern now will be supporting Aranza as she begins her reintegration into the U.S.," he said.
In 2021, Lopez was sentenced to 20 months in prison after pleading guilty to second-degree kidnapping, robbery and first-degree custodial interference.
The Child Watch of North America charity has detailed statistics surrounding family kidnappings.
According to the charity, as of 2019: "There are three distinct types of kidnapping: kidnapping by a relative of the victim or 'family kidnapping' (49 percent), kidnapping by an acquaintance of the victim or 'acquaintance kidnapping' (27 percent), and kidnapping by a stranger to the victim or 'stranger kidnapping' (24 percent).
"Family kidnapping is committed primarily by parents, involves a larger percentage of female perpetrators (43 percent) than other types of kidnapping offenses, occurs more frequently to children under 6, equally victimizes juveniles of both sexes, and most often originates in the home."
Newsweek has contacted the FBI Seattle Branch via phone call for comment.
In a press release on its official website, FBI Seattle announced that in February they recovered another missing 8-year-old in a separate incident.
On February 17, Breadson John, who had been missing since June 2022, was safely recovered in Jasper County, Missouri.
Following a lead from FBI Seattle, FBI Kansas City and the Jasper County Sheriff's Office deputies were able to locate John safely.
He has since been placed in Missouri's Department of Social Services custody as Washington Child Protective Services travels to Kansas City to pick him up and bring him back to Washington state.
John's recovery "would not have been possible without the combined efforts of the Vancouver Police Department, FBI Kansas City, and the Jasper County Sheriff's Office," Collodi said.
"We are relieved at this outcome and how quickly we were able to resolve it."