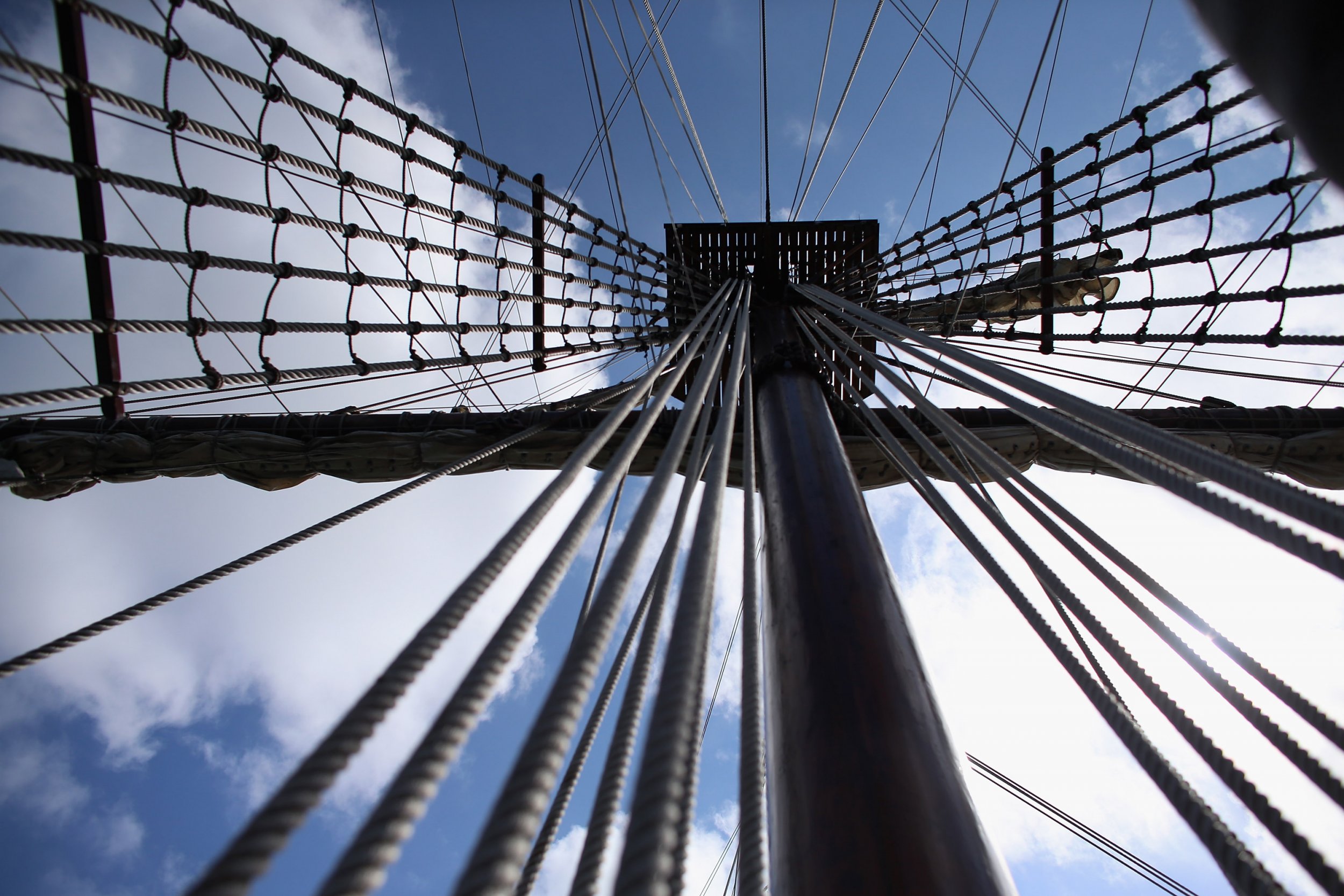 A newly discovered 300-year-old pirate burial site may be the largest-ever found on U.S. soil, according to archaeologists.
More than 100 skeletal remains were found at the Massachusetts site, some of which might belong to Captain "Black Sam" Bellamy, thought to be the world's richest pirate. However, his remains have yet to be accounted for, The Telegraph reports.
"Over 100 pirates washed ashore on Cape Cod [after the wreck], and our team believe that we have located it," Casey Sherman, author and filmmaker who partnered with the research team, told The Telegraph. "It's very hallowed ground...Almost every day we're learning more about what happened 300 years ago."
Bellamy and his crew are thought to have drowned in 1717, when their ship, the Whydah Gally, was wrecked. In order to confirm that some of the bones are in fact Bellamy's, Sherman and researchers from the Whydah Pirate Museum have identified a descendent of the wealthy pirate in the U.K. who is willing to provide a DNA sample, according to Cape Cod Times.
"The descendant is a great-great-etc nephew of Sam Bellamy. Bellamy was one of several siblings," the museum commented on Facebook.
The femur bone pictured above was selected from the pile of bones and is being sent out for further evaluation, the museum wrote in a post on February 23.
"The bone could possibly belong to Captain Samuel 'Black Sam' Bellamy," the caption read. "The femur has been sent out for DNA testing and we hope to have results back in about six weeks."
If the DNA tests prove to be a match, the team hopes to return his remains to England, where he was born in 1689. During Bellamy's 28 short years on Earth, he accumulated an estimated $120 million in today's money, making him the top-earning pirate of all-time, according to Forbes.