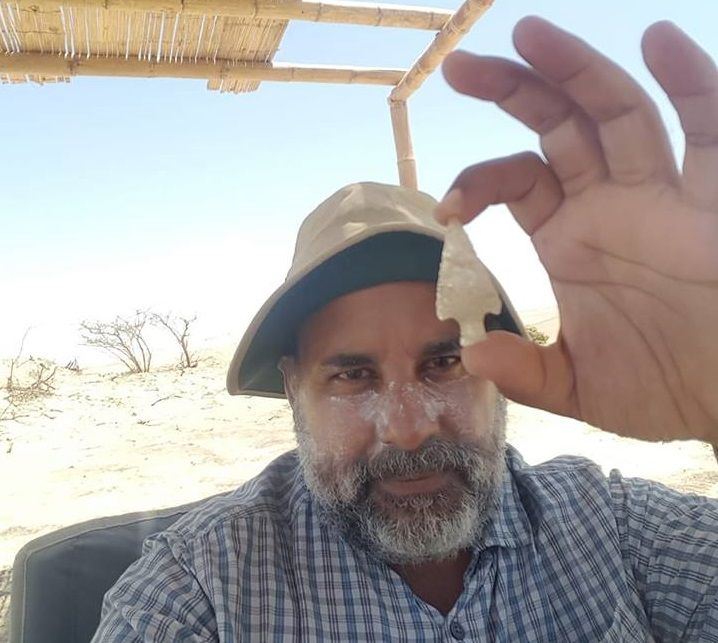 Archaeologists have discovered more than 150 ancient spearheads in the south of Peru, dating between 9,000 and 12,000 years old.
The stone objects were found by researchers from the Pontifical Catholic University of Peru (PCUP) at the archaeological site of Pampa Lechuza in the region of Ica, Spanish newspaper El País reports. They may prove to be the earliest known evidence of the inhabitants of this region, although they have not been carbon dated yet.
Currently, the team have uncovered a total of more than 20,000 stone objects made by hunter-gatherers at the site, in addition to the latest find. The spearheads themselves appear to have been made both with local materials, such as flint, and resources imported from hundreds of miles away.
This suggests that some of the early settlers in this region "had high mobility or participated in exchange networks in an area that encompassed the Pacific Ocean coastline, the coastal valleys and the surrounding sierra,"Jalh Dulanto Brescia, a professor of archaeology at PCUP, told El País.
Pampa Lechuza—which is located around 155 miles south of the capital Lima—was first discovered in 1950 but no excavations were conducted initially.
Rubén Aguirre, the director of the Ica region's cultural heritage department, told El País that the findings were of "singular importance" for the study of Peru's lithic stage—the region's earliest period of human occupation, which is thought to have begun between 13,000 and 10,500 years ago and ended around 3,500 years ago.
The ancient spearheads will now be analyzed to determine the techniques used to manufacture them before going on display at the Regional Museum of Ica.
Pampa Lechuza is regarded as one of the most important ancient Peruvian sites for finding stone objects from the lithic period. The Peruvian Ministry of Culture is currently considering whether to designate the complex as a national heritage site in order to protect it from theft and damage from human activities.
The Peruvian lithic period was characterized by hunting and gathering activities in the highlands and fishing on the coast, as well as the production of sophisticated arrowheads and spearheads.