Archaeologists Just Unearthed an Ancient Roman Theater at the Western Wall That Could Tell Us More About Jerusalem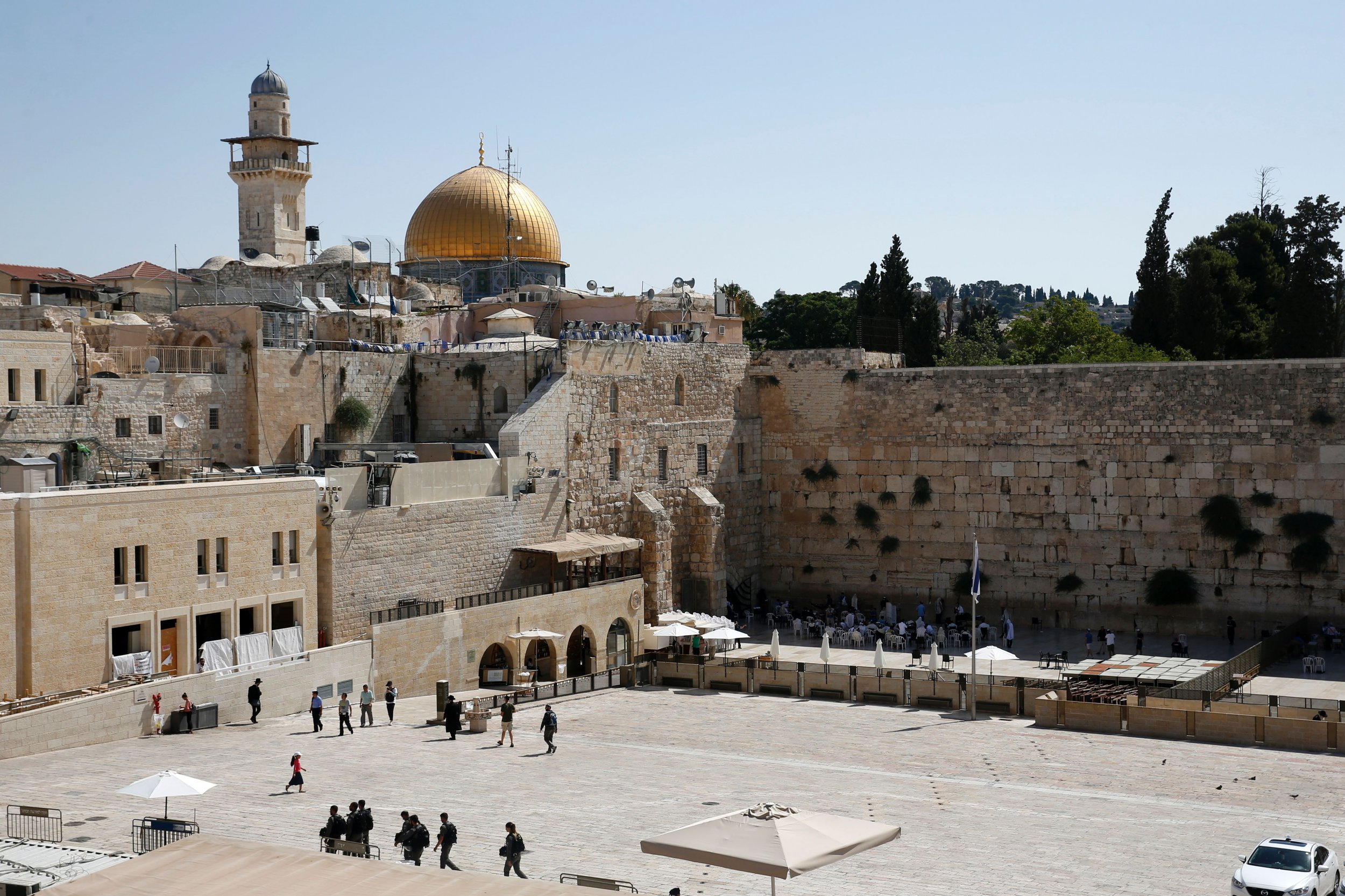 On Monday, Israeli archaeologists excavating the Old City uncovered something they weren't even looking for — a Roman-era theater dating back to the second century.
According to CNN, experts believe the structure, which was built to hold around 200 people, was likely a smaller acoustic theater known as an odeon, or a bouleuterion, a meeting place for city council members.
Archaeologists discovered the structure near the Western Wall during a dig currently being conducted by the Israel Antiquities Authority. On the same dig, they unearthed eight stone courses of the Western Wall. Exciting — but no match for the ancient theater, said one archaeologist on site.
"There is no doubt that the exposure of the courses of the Western Wall and the components of Wilson's Arch are thrilling discoveries that contribute to our understanding of Jerusalem," Joe Uziel, who's spearheading the dig, told CNN. "But the discovery of the theater-like structure is the real drama."
Uziel is able to estimate the age of the structure due to its apparent relationship to the Bar Kokhba revolt, the final of three Jewish-Roman wars, which took place during the second century. During the uprising, Uziel said, a number of buildings were left unfinished and abandoned. The theater, with its unfinished carvings, may have been one of them.
Shmuel Rabinovitch, a rabbi of the Western Wall, said he's looking forward to seeing what else archaeologists at the site unearth. "We have a great deal of archaeological work ahead and I am certain that the deeper we dig, the earlier the periods we will reach, further anchoring the profound connection of the Jewish people to the Land of Israel and to Jerusalem," he told the press on Monday.
The digs aren't without their controversy. Palestinians contend any excavation in the Old City is illegal since they consider it the capital of a future Palestinian state. As far as they're concerned, Israeli archaeologists are desecrating sacred land.