Archaeologists Discover Two Ancient Villages in Arizona National Park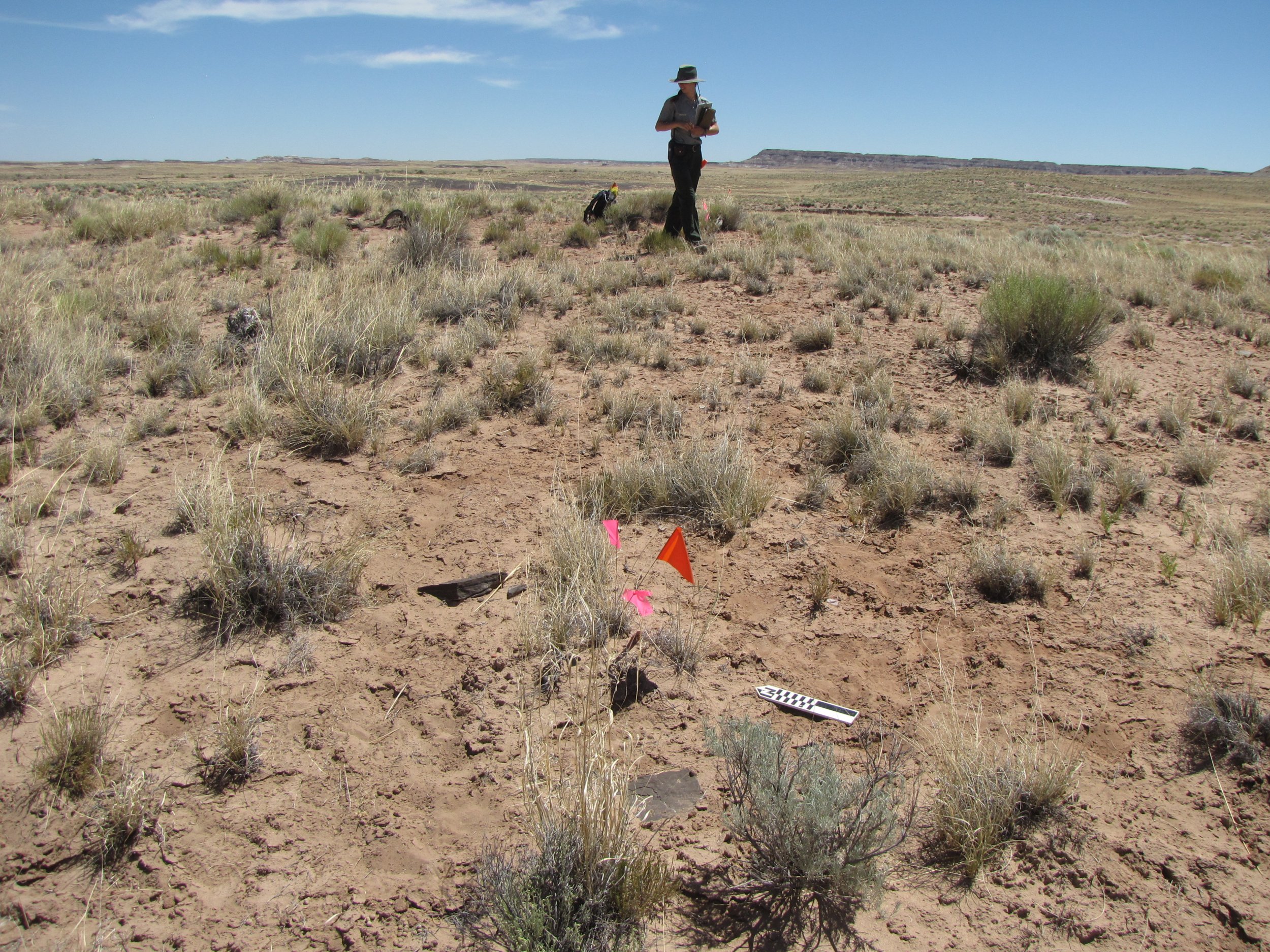 Researchers have found evidence of two "matching" ancient villages in Arizona's Petrified Forest National Park after surveying land during an expansion project, according to Western Digs. The first village was discovered last year, and this past summer researchers found a second village buried in adjacent sand dunes. The villages were discovered less than a kilometer apart from each other and are estimated to be roughly 1,300 years old.
At both sites archaeologists found two large groups of pit-house structures in those dunes, complete with slabs of sandstone lining floors and walls, and a wealth of rare artifacts including early brown ceramics, shells and stone tools like scrapers, spear points and knives. The pottery found around these locations confirmed that the villages, from the late Basketmaker period, dated back to between 200 A.D. and 700 A.D.
Although the villages are similar in size and structure, park archaeologist William Reitze said in an interview with Western Digs that the new site had "dozens and dozens of different features." Reitze told ABC News that researchers had been discovering something new in the park every day during its expansion, following Congress's Petrified Forest National Park Expansion Act of 2004.
Researchers believe that the villages mark a crucial period in Southwestern cultural history, coming after the Archaic period but pre-dating the Ancestral Puebloans who would famously construct the Mesa Verde and Chaco Canyon settlements but they after the Archaic period. This is referred to as the "late Basketmaker" period. In an interview with Newsweek, seasonal archaeologist Amy Schott said the recent findings suggest that residents of the villages were then beginning to settle on the land and grow their own crops, likely transitioning from a nomadic foraging community into an agriculture-driven one.
The recent discoveries have led researchers to believe that the villages may have also been part of the trade network based in the neighboring Chaco Canyon region. Investigators will next begin dating the artifacts with radiocarbon, and another investigation is being launched by one of Reitze's colleagues to conduct ethno-botanical research on pre-ceramic sites, according toABC News.
The Petrified Forest National Park is located in Arizona's high desert and is composed of both Apache and Navajo counties.