Archbishop of Canterbury Supports 'Back Channel' Talks With ISIS, Says Lambeth Palace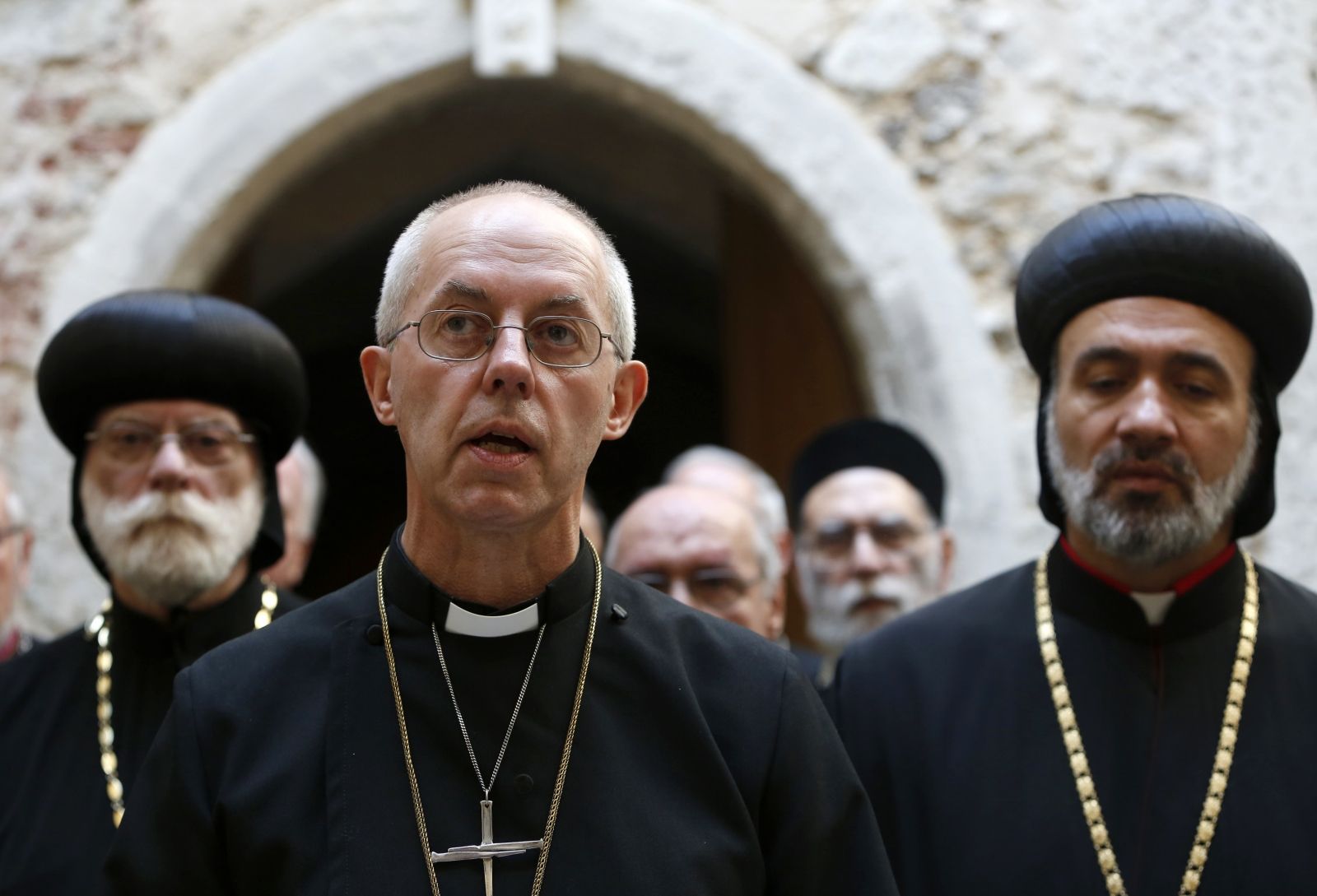 The Archbishop of Canterbury would support opening up "indirect lines of communication" with ISIS as a means of resolving the conflicts in Iraq and Syria, according to a Lambeth Palace spokesman.
The Most Reverend Justin Welby, who has previously referred to the terrorist group as "deeply evil" and backed armed intervention in Iraq and Syria in a House of Lords debate last year, delivered a lecture on religiously-motivated violence at Liverpool John Moores University on Monday.
In the lecture, Reverend Welby called ISIS "deeply perverted" and said the group posed "a lethal danger to the human values on which civilised life depends." The Archbishop again expressed his support for UN-backed military intervention in the fight against the Islamist group.
However, he also suggested that engaging with ISIS' ideology was the only way to defeat the self-proclaimed caliphate in the long run.
The Telegraph reported that aides to the Archbishop said he was not advocating direct talks with ISIS, but supports "developing possible back channels, informal and often indirect lines of communication."
A Lambeth Palace spokesperson confirmed to Newsweek that the Archbishop advocates informal communication with the group.
The British government has refused to communicate with ISIS; it declined to negotiate over the kidnapping of British nationals David Haines and Alan Henning, who were both executed by the group. Former Guantánamo Bay detainee Moazzam Begg reportedly offered to intercede between the Foreign Office and ISIS in a bid to save Henning but was rebuffed.
Welby also condemned politicians, including French prime minister Manuel Valls, for speaking of the battle against Islamist groups such as ISIS in terms of a "war of civilisations."
"Islam is not our enemy, but a faith with whose theology, as a Christian, I disagree profoundly," said Welby. But, he said, the experience of religious wars in Europe showed that the best way to deal with theological or ideological differences was through dialogue, not force.
The Archbishop has been an outspoken defender of Christians in the Middle East who have suffered persecution at the hands of ISIS. In April, he travelled to Egypt to show solidarity with the Coptic Pope after the murder of 30 Ethiopian Christians on a beach in Libya, which ISIS publicised via a propaganda video.
He has urged the U.K. government to assist in establishing safe havens in the region for Christians fleeing ISIS. He also called on Britain to receive Christian refugees from Iraq and Syria in extreme cases, but warned that relocating communities from their home countries risked "draining" the Middle East of its 2,000-year-old Christian history.