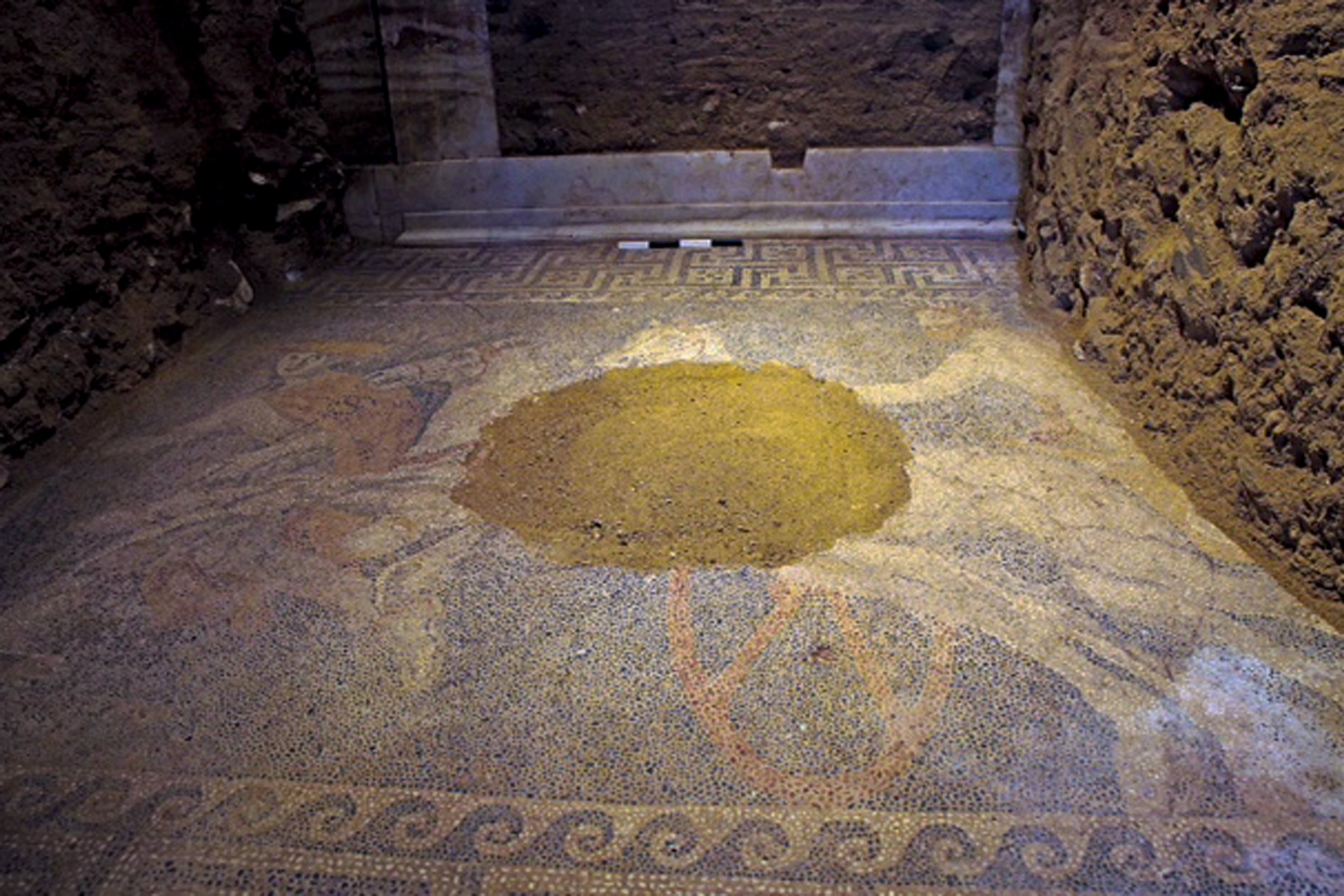 Archaeologists have uncovered an intricate mosaic covering the floor of a room in a large tomb in the municipality of Amphipolis in northern Greece, the Greek Culture Ministry announced Sunday.
"The central theme depicts a chariot in movement drawn by two white horses, driven by a bearded man. In front of the chariot goes Hermes, in the guise of the soul bearer, wearing a petasos (hat), a cloak, winged sandals and holds a caduceus," says a description by the Greek news site Times of Change.
The burial site in Amphipolis is said to be the largest ever found in the country, and the mosaic measures 10 by 15 feet, according to the BBC. Digging at the site began in August this year.
The tomb's grandeur has led some to speculate that it was meant for an important figure, perhaps even a relative of Alexander the Great, who is believed to be buried in Egypt. The proposed link to Alexander came after archaeologists dated the tomb to the last quarter of the 4th century B.C. (325-300 B.C.), according to The Associated Press.
Alexander the Great, who studied with Aristotle and became king of Macedonia at age 20, was considered a military genius, BBC History says. He conquered Persia, founded 70 cities and created a vast empire.
The mosaic is composed of small pebbles in white, black, gray, blue, red and yellow, according to NPR, with a damaged section in its center. However, the Culture Ministry says fragments found nearby could allow a large portion of it to be reconstructed.