Actress Amber Nash has portrayed a meek HR employee, an amazingly skilled race car driver, a 1940s detective and more. And she's done it all while playing the same character: Pam Poovey. Thanks to the bizarre world of Archer, Pam has worn many hats across nine seasons of TV. With the conclusion of Archer Season 9 on FXX, the sky (and beyond) is the limit for what's next.
"I don't think Pam was a character that was meant to stick around for that long. I know for a fact Judy [Greer]'s character was supposed to die in either the first episode or the first season," Nash told Newsweek. "I think with Pam they just needed a punching bag, but went 'wait a minute. This character could be so much more than that.'"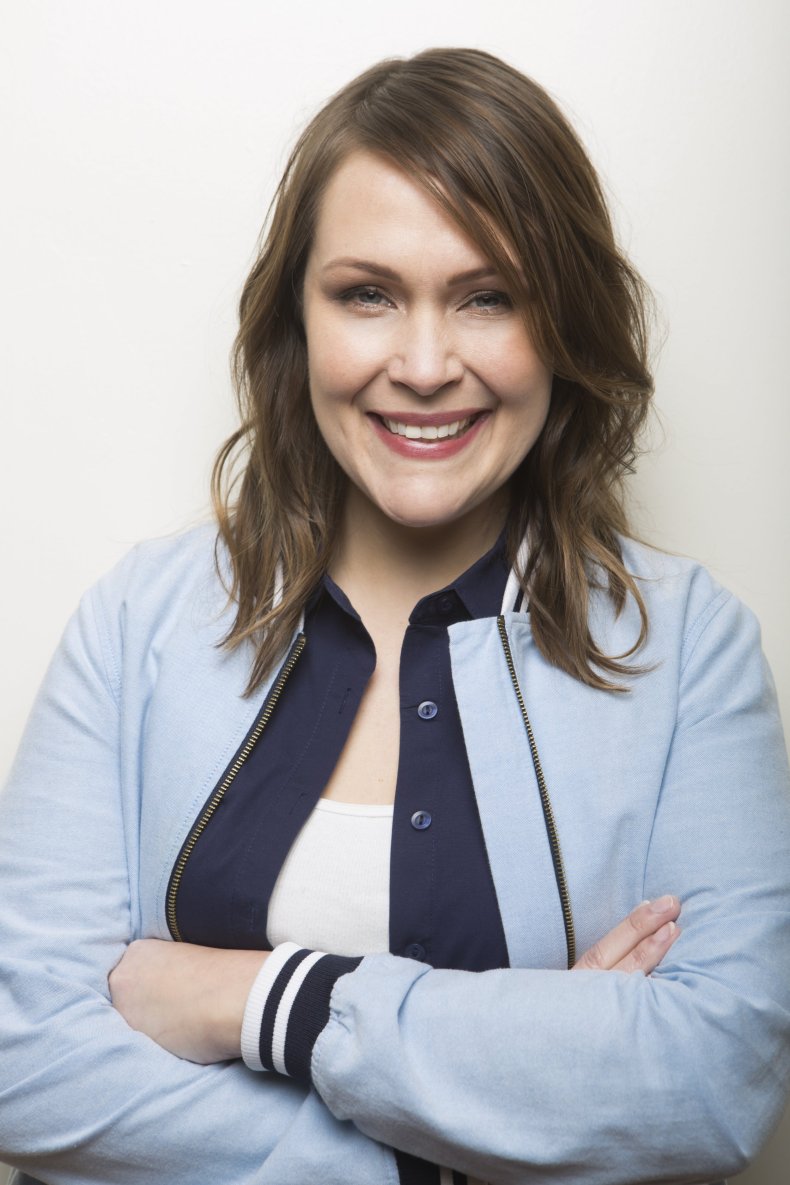 Nash says it has been a great experience getting to help build Pam from a one-note character into an integral part of the Archer cast. "I'm really lucky I got to go on that journey," she said. "Lana started out as a badass, then continued to be a badass. It was fun to have a character that got to change, and everyone loves an underdog."
The past two seasons of Archer have taken Pam, and the rest of the cast, out of the main world of the show and into season-long dream sequences working as private detectives in 1947 and island-hopping seaplane delivery workers in 1939. Fans may have been hesitant (initially), but Nash loves the way Archer has reinvented itself again and again while staying true to the characters themselves.
"We're all the same terrible assholes to each other that we've always been, just with different films over us," said Nash. "Every season your character changes and your relationships with others stay fresh. Even though you're not completely reinventing your character, you're definitely coming at it from a different angle."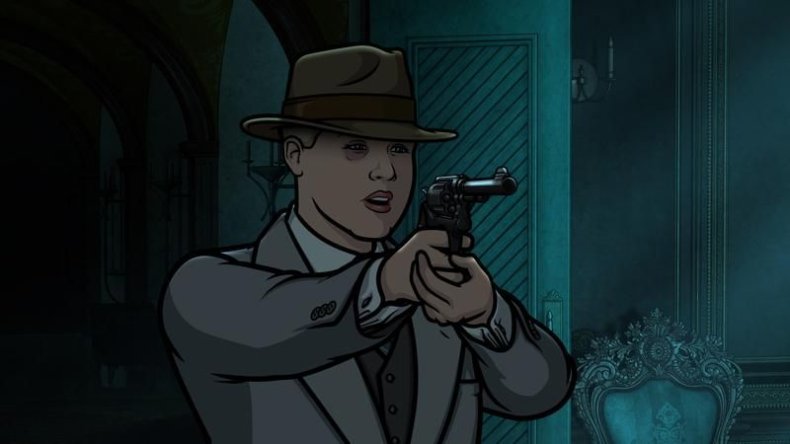 Nash says Archer's ability to remain fresh is all thanks to series creator, and sole writer, Adam Reed. "Adam's gotten really good at writing for us over the years. He used to write the characters, but now writes for the actor playing the characters," she said. "He knows our voices and what is comfortable coming out of our mouths as our characters, which is really cool."
Another contribution from Reed: the insanely esoteric jokes littered throughout Archer. If you've ever felt lost at a punchline in Archer, you're not alone. Even the cast needs to research their lines before delivering them. "I often get a script and have to look something up like 'oh, that's the guy that invented the elevator.' Nobody knows that," Nash said. "There are things I recorded and never asked about, then three years later I'll see a rerun and go 'oh, that's what that meant. I didn't know what I was talking about when I was recording it.' There's lots of great stories about Jessica [Walter, voice of Malory Archer] having to say something horrible or deep-cut reference wise. She'll go 'what the hell is this, guys?' We're all used to it and totally fine with busting their balls about it these days."
Because there isn't a permanent studio for recording Archer dialogue, Nash has found herself working in many different studios around the Atlanta area. None of them come close to the experience she had when working on Reed's previous show Frisky Dingo.
"They were in this dirty house in East Atlanta where they animated Frisky Dingo. They'd lock you in a closet by the back bedroom to record," said Nash. "It was a nightmare. There was no ventilation in there and you'd lock the door once inside and they'd lock the door on the other side too. What a fire hazard. That's how all of that stuff got recorded."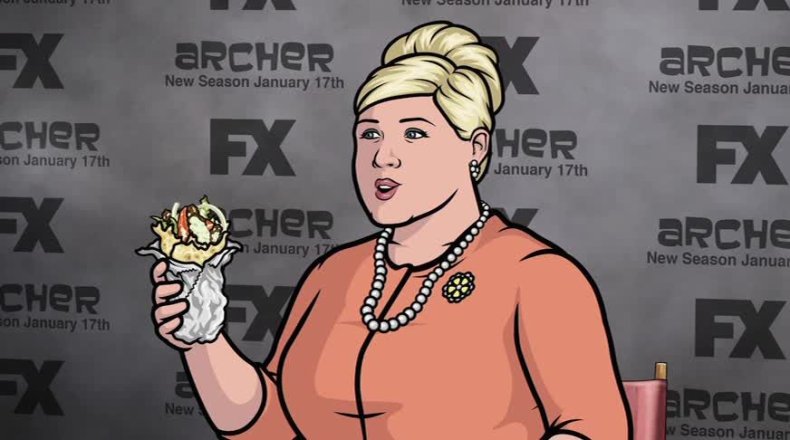 While many steps above being locked in a dirty closet, Nash also has odd memories of recording for Archer Season 5. Because Pam was addicted to cocaine in the season, and would routinely eat pounds of it at a time, Nash had to sound like she was also eating to record the lines.
"We would try different things, but the directors said it didn't sound like I had food in my mouth, so we actually had to record with me eating," she said. "I would take people's lunches, I'd find dirty cheetos from the break room, anything I could put in my mouth I was eating. It was always pretty gross. Whenever I'd finish recording, there would be Cheeto dust on the microphone and my script would be orange."
While the ending of the last season of Archer hinted at the gang going to space, Nash doesn't know for sure what's next for Pam. "What happens at the end of each season, I think Adam kind of knows what he wants to do next, then he takes some time off and ruminates on all of it," she said. "He runs it by the network, then comes back to all of us. We're obviously going in that direction for at least an episode, but maybe the whole season. Archer in space sounds like a lot of fun."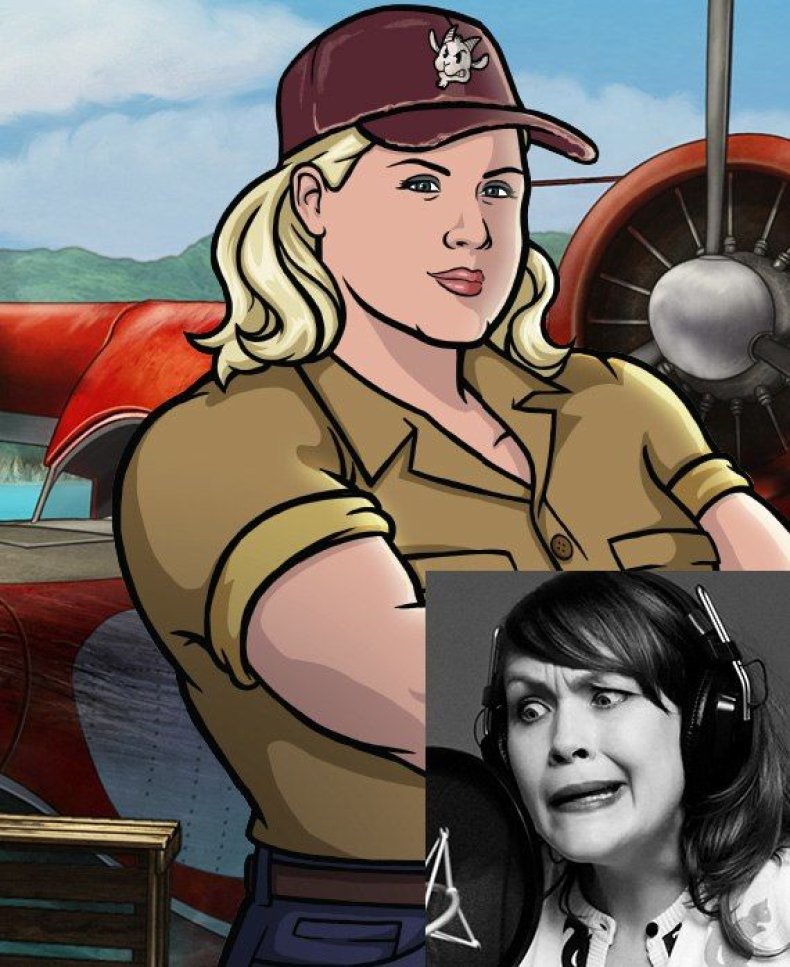 As for the future of Pam, Nash has a few ideas she'd like to see, including Pam in a serious relationship. "I've joked before that I would love to see the series end with Pam and Archer getting married, because nobody would expect that," she said. "This next season I have no idea what's going to happen. Thankfully, I think Adam is happiest with her in this badass, can-do character, and I'm really enjoying it."
When not working on Archer, Nash can be found performing improv in Atlanta for Dad's Garage Theater Company along with Lucky Yates, the voice of Krieger/Crackers. Nash is a major proponent for the rise of Atlanta in both the movie/TV and comedy worlds, and thinks it's the perfect city for anyone who has the drive to create something.
"One thing I always say about Atlanta is that it's a small enough place where you can make anything happen. If I want to make a low-budget feature, I can do that. If I want to do my own stand-up special, I can do that," Nash said. "There's nobody looming over you. There's no Hollywood or Second City or Broadway telling you it isn't good enough. That's why the indie, underground scene of the arts in general in Atlanta has been pretty cool. I'm super proud of my city."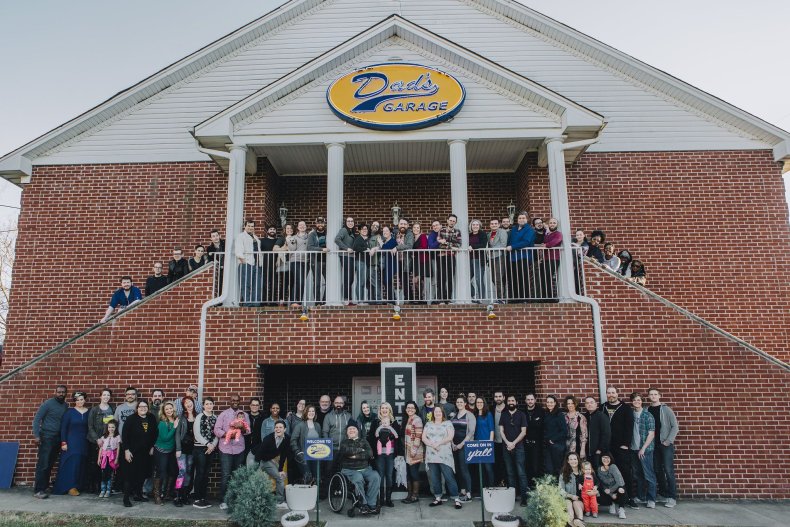 Nash knows she can't play Pam forever, and has heard rumors of a dream project she'd love to work on next. "There was some rumblings that Seth MacFarlane was going to remake The Flintstones. When I heard that I went, 'Oh my God, I have to be Wilma Flintstone,'" she said. "There's no other character that I would rather play. I think my voice is good for Wilma. That would be such a dream come true."
Now that Archer Season 9 has officially wrapped up, Nash will return whenever Season 10 airs. While the next season has been confirmed by FXX, no official air dates have been revealed yet. Until then, follow along with Nash on Twitter and Instagram, and see her in action on the Dad's Garage YouTube channel.