What is Archewell? Prince Harry and Meghan Markle Launch New Charity and Well-Being Website
Prince Harry and Meghan Markle say their new project will "do something that matters" and takes its name from the same Greek word as their son Archie.
They plan a well-being website, emotional support groups and multi-media educational material as they rebuild their empire.
The Duke and Duchess of Sussex were planning to delay the launch for their big non-profit organization but after details began to leak through legal papers they released a statement early.
Archewell borrows its name from Arche, meaning source of action in Greek, reflecting their desire to make a difference in the world.
They used the same inspiration when deciding a name for their son, Archie Mountbatten-Windsor, who turns one year old next month.
The new organization will replace the SussexRoyal brand, which became dormant when they signed out as working royals at the beginning of the month.
In a statement to the U.K. Daily Telegraph, they said: "Before SussexRoyal, came the idea of Arche—the Greek word meaning source of action.
"We connected to this concept for the charitable organisation we hoped to build one day, and it became the inspiration for our son's name.
"To do something of meaning, to do something that matters. Archewell is a name that combines an ancient word for strength and action, and another that evokes the deep resources we each must draw upon."
They suggested this announcement could later give way to a much bigger unveiling when they added: "We look forward to launching Archewell when the time is right."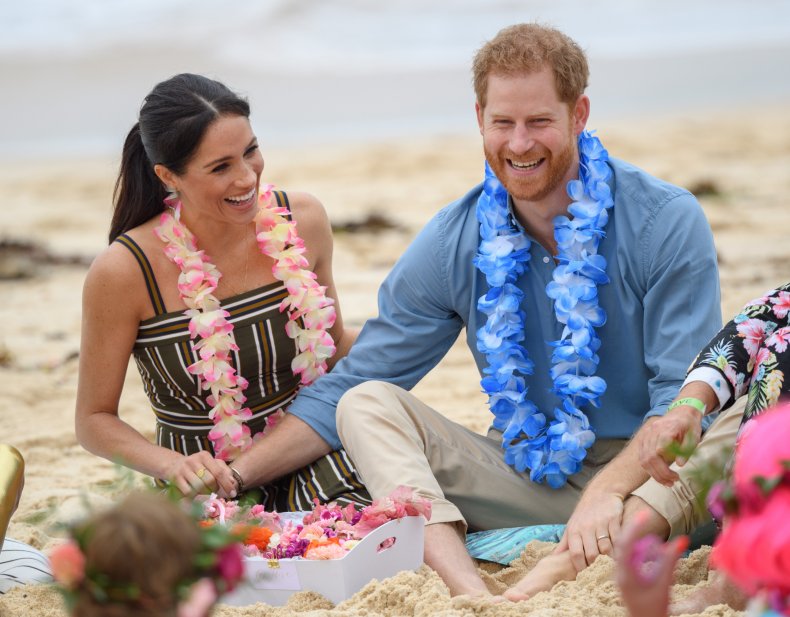 The couple want to set up their own charity and create educational films, podcasts and books as part of a drive to set themselves up in the U.S.
They initially moved to Canada as they prepared for their last days of duties as working members of the British royal family.
However, they moved to Los Angeles at the end of March as the coronavirus pandemic brought lockdowns and travel restrictions across the world.
Prince Harry and Markle said they had intended to keep their plans secret to avoid drawing attention away from the fight against the virus.
However, sparse details of their new projects emerged in legal papers filed in the U.S. last month.
The duke and duchess said: "Like you, our focus is on supporting efforts to tackle the global Covid-19 pandemic but faced with this information coming to light, we felt compelled to share the story of how this came to be."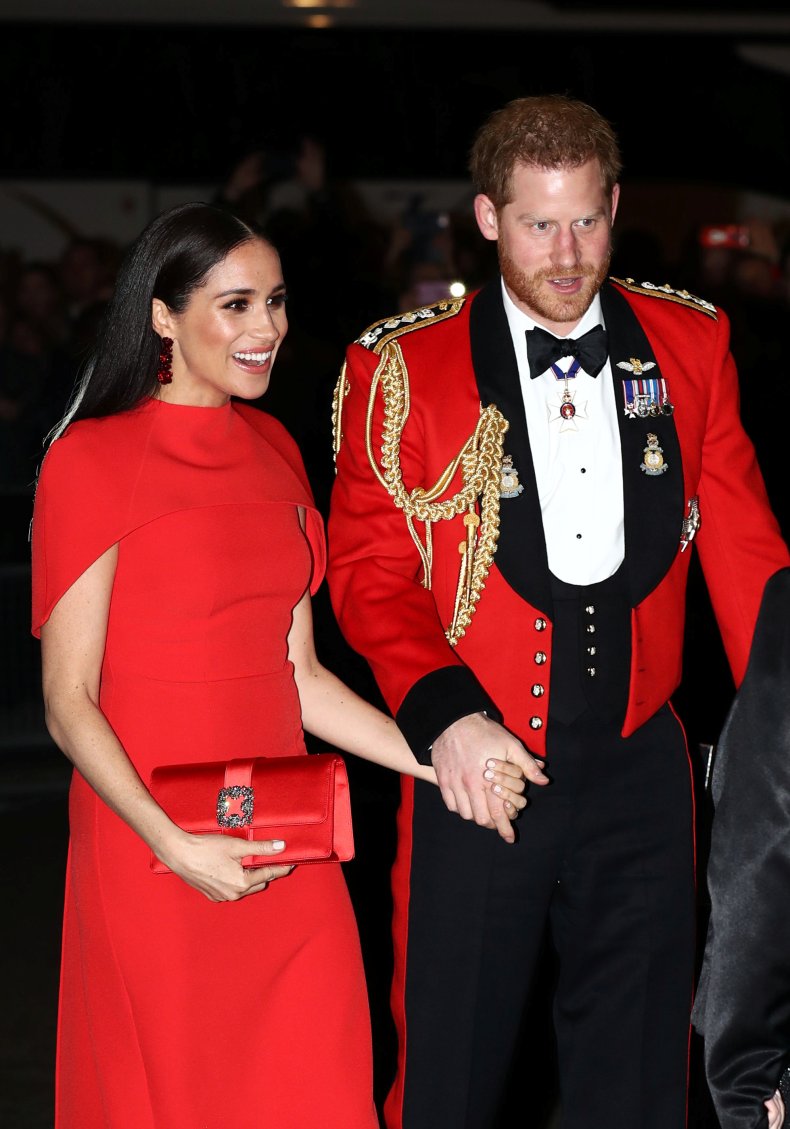 Their announcement came after Queen Elizabeth II's landmark special broadcast, in which she sought to ignite the wartime spirit within her country.
In rousing words that brought many to tears, the 93-year-old said: "We will succeed, and that success will belong to every one of us.
"We should take comfort that while we may have more still to endure, better days will return: we will be with our friends again; we will be with our families again; we will meet again.
"But for now, I send my thanks and warmest good wishes to you all."