'Archie' Comics Cartoonist Tom Moore Dies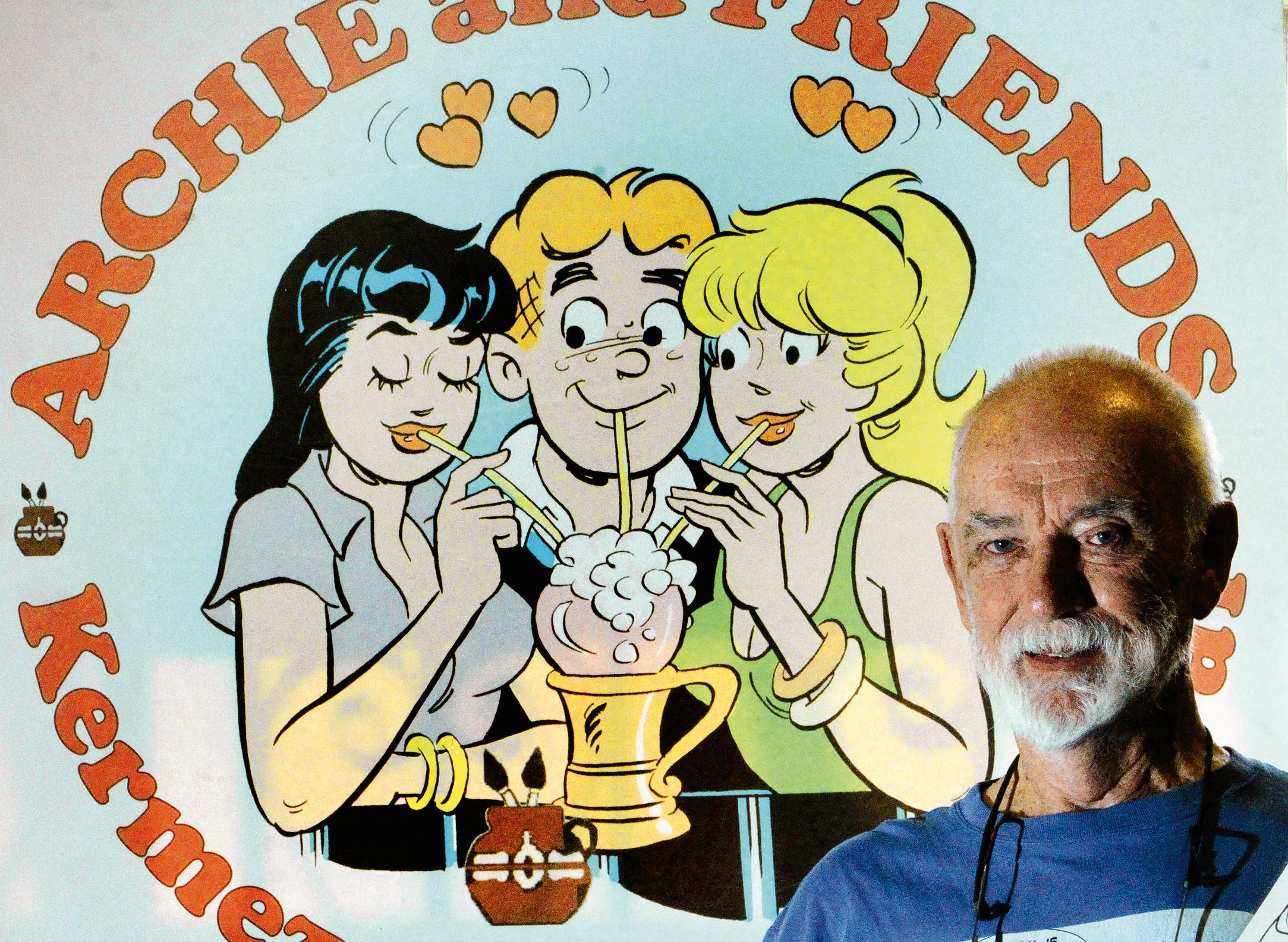 Tom Moore, an illustrious cartoonist who was known for his work on the beloved Archie comics, died in his hometown of El Paso, Texas, Monday morning. Moore, 86, had been diagnosed with throat cancer and had opted out of treatment, his son Lito Bujanda-Moore told The Associated Press. He was in hospice care when he died.
While Moore didn't invent the comic (that was Bob Montana, in 1941), he was brought on to help with the comic the '50s, drawing the fiery-haired Archie Andrews—"America's typical teenager," who was constantly plagued with the question of whom to take out for a shake, Betty or Veronica—off and on until he retired in 1989. Moore was known to work furiously, plotting out his distinctive one-page gags about six months ahead and working on one comic book a month, as he told the El Paso Times in the '90s. Moore's style was singular; he was well regarded as a "cartoonist's cartoonist," according to Archie Comics Editor-in-Chief Victor Gorelick.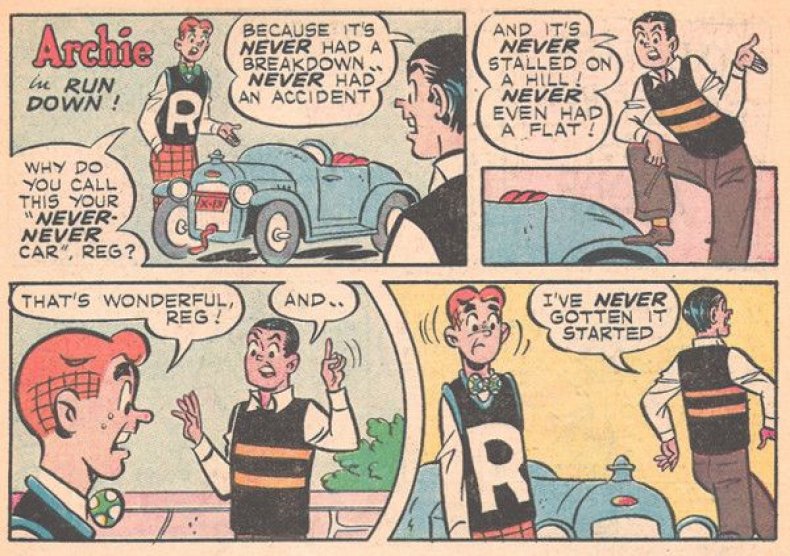 Moore cut his teeth while serving in the Navy during Korean War, during which he absentmindedly sketched a cartoon of his captain one day. Expecting to be reprimanded for the cartoon, he was instead surprised to learn that he was to be the staff cartoonist. Soon after, Moore created Chick Call, a comic strip that ran in military service publications. It garnered him much acclaim and carved out a career path for him after the Navy. He attended cartoonist and illustrator school in New York, where he studied under Burne Hogarth, the brains behind the popular Tarzan comic strip.
In 1953, Moore signed on with Archie Comics, where he, along with a team of artists, helped make Riverdale High School's Archie Andrews a household name. In the 1960s, Moore moved from Long Island, New York, back to his hometown of El Paso, where he had a brief stint as a public relations director—"a real job," as he told the El Paso Times in 1996. He returned to drawing in the '70s, this time for the characters Mighty Mouse, Snuffy Smith and Underdog. Later on, Archie Comics brought Moore back to help it launch the Archie spin-off Jughead, where he created the character Joannie Jump, Jughead's then-girlfriend. Moore retired in the late 1980s.
Last year, Moore publicly spoke out against the company when it killed off Archie. "It's a cynical way to get the press to pay attention and get free publicity," Moore told his hometown paper, speaking about Archie's shooting death.
In his native El Paso, Moore was a community staple. He was known to frequent the store All-Star Comics & Games, often on the prowl for back issues of Archie, and took to teaching computer-generated art at El Paso Community College following his retirement.
Twenty years ago, the El Paso Museum of Art had exhibited some of Moore's personal comic collections and his artwork. "Who knew Archie would have such universal appeal?" Moore asked at the time, stunned that his work was going to be at the museum. His son notes that he called himself a "professional humorist."
Moore is survived by his son; his daughter, Holly Mathew; and his wife, Ruth; to whom he was married for 63 years.