Ellen DeGeneres has met Prince Harry and Meghan Markle's newborn son, Archie, and says he looks just like his royal father.
On the new season of her talk show, DeGeneres will reveal that she enjoyed a visit with the royals during a trip to the U.K. over the summer, where she had the chance to meet the four-month-old baby.
"He looks like Harry—and he had more hair than I did at the time," says the daytime queen in a clip from a forthcoming episode of her show.
"I fed Archie, I held Archie," adds DeGeneres, before joking: "He weighs 15 pounds, which is... [with] the exchange rate] 17 dollars here."
DeGeneres says she and wife Portia de Rossi spent time with new parents Harry and Markle to discuss their mutual interest in conservation work and the four of them plan to put their collective power together for a good cause.
"Portia and I talked to them about all the conservation they are doing for wildlife. They are doing all this work in Botswana for elephants and I love that and they like what I'm doing for the gorillas in Rwanda, so we're gonna all do something together," says DeGeneres.
Ellen DeGeneres defends Prince Harry and Meghan Markle
DeGeneres also spoke in Harry and Markle's defense after they were criticized in August for traveling on private jets.
The Duke and Duchess of Sussex previously highlighted the need for environmental issues to be taken seriously via their Instagram account, prompting accusations of hypocrisy.
In a clip from her show, DeGeneres says: "Imagine being attacked for everything you do, when all you're trying to do is make the world better.
"I see them get attacked and it's not fair. They are just two of the most down-to-earth compassionate people, they're doing so much good for the world."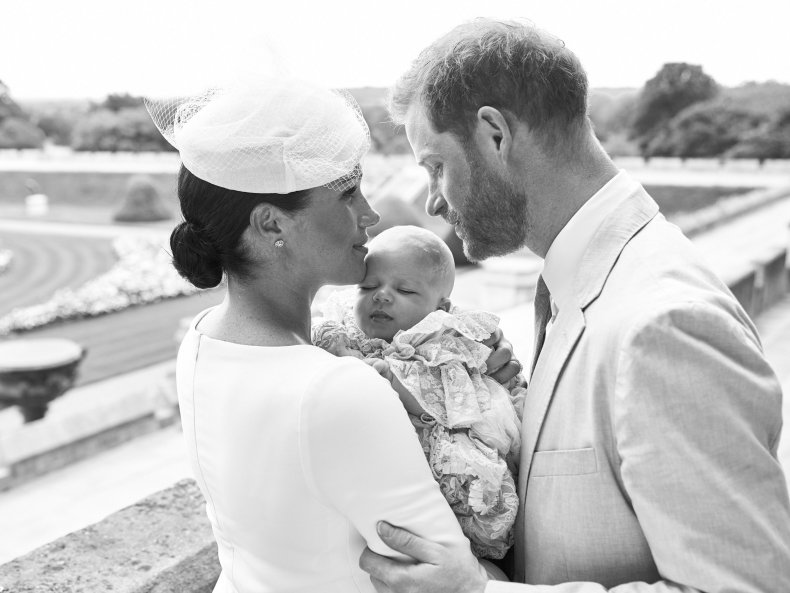 DeGeneres adds: "They are amazing. They are the cutest couple and so down-to-earth."
Earlier in September, Harry also defended his use of private planes, claiming it was necessary for safety.
"I spend 99 percent of my life traveling the world by commercial," he said. "Occasionally there needs to be an opportunity based on a unique circumstance to ensure that my family are safe—it's generally as simple as that."
Markle gave birth to baby Archie on May 6. The Sussex family celebrated Archie's christening in July and shared photos from the day on social media.
The 17th season of The Ellen DeGeneres Show begins Monday with guests including Kylie Jenner, Melissa McCarthy, Chrissy Teigen, Kelly Clarkson and Reese Witherspoon set to appear during premiere week.