Arctic Cruise Ships Seized by Russia 'Suddenly and Unexpectedly'
A Canadian cruise company is taking legal action after a Russian government agency seized two polar cruise ships it had been leasing without warning.
For the last eight years, One Ocean Expeditions (OOE) had provided cruises to the Arctic and Antarctic aboard the research vessels MV Akademik Ioffe and the MV Akademik Sergey.
But OOE is crying foul after the vessel owners had taken the ships "suddenly and unexpectedly" to the Russian enclave of Kaliningrad for repairs, Traveller.com reported.
The company has launched legal action, and the vessels will not be available for the next cruising season.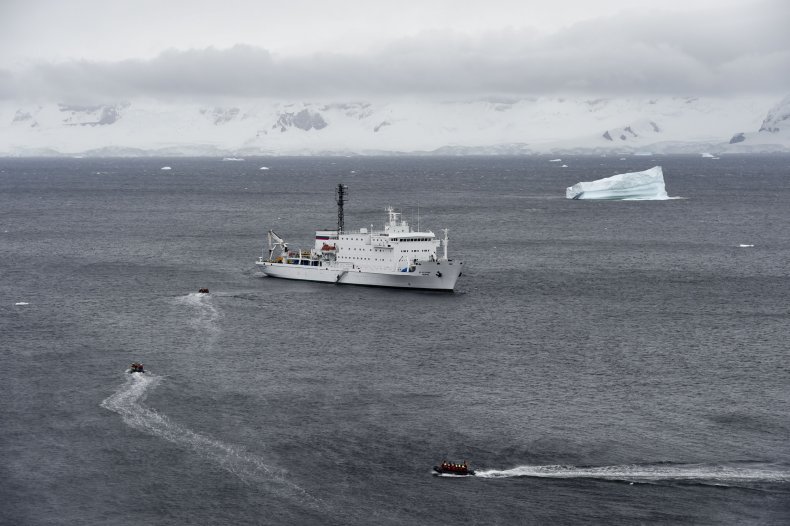 "The owners' refusal to provide the vessels is a breach of their contract with OOE," the company said, insisting that it had "done everything in its power to compel the owners to abide by their contractual obligations," Traveller.com reported.
However the owner of the vessels, the P.P. Shirshov Institute of Oceanology of the Russian Academy of Sciences (IO RAS)—which is a Russian government agency— said it had done nothing wrong.
In a statement to Cruise Industry News, it pointed out that it had "no contractual relationships with and, consequently, not liable to the One Ocean Expeditions"
"The ships are time-chartered and the P.P. Shirshov Institute of Oceanology of Russian Academy of Sciences, the owner of the vessels, is not to be blamed for cancellation of cruises, as announced by the One Ocean Expeditions," the statement said.
A cruise booking agent that organizes OOE trips said the spat means an end to its partnership with the Russian government body that owned the vessels.
Managing director of the Australian-based Arctic & Antarctica Travel Centre Alex Burridge said passengers were now booked onto other cruises for the Arctic and Antarctic seasons and that refunds would be given to those who could not be put on replacement cruises.
"To me it's a sad end to a very long–almost 20 years–and successful partnership," Burridge told Traveller.com.
OOE's website now lists only one vessel, the purpose-built polar expedition vessel RCGS Resolute.
The company provides adventure cruises to Greenland, the Canadian Arctic and Spitsbergen in Norway, as well as other destinations.
Expedition cruising is on the rise, with 28 expedition ships due to launch in the next four years and the sector expected to grow by up to a third by 2022, The Telegraph reported.