The Arctic Doomsday Vault Just Got A Huge New Deposit of Hurricane-Resistant Seeds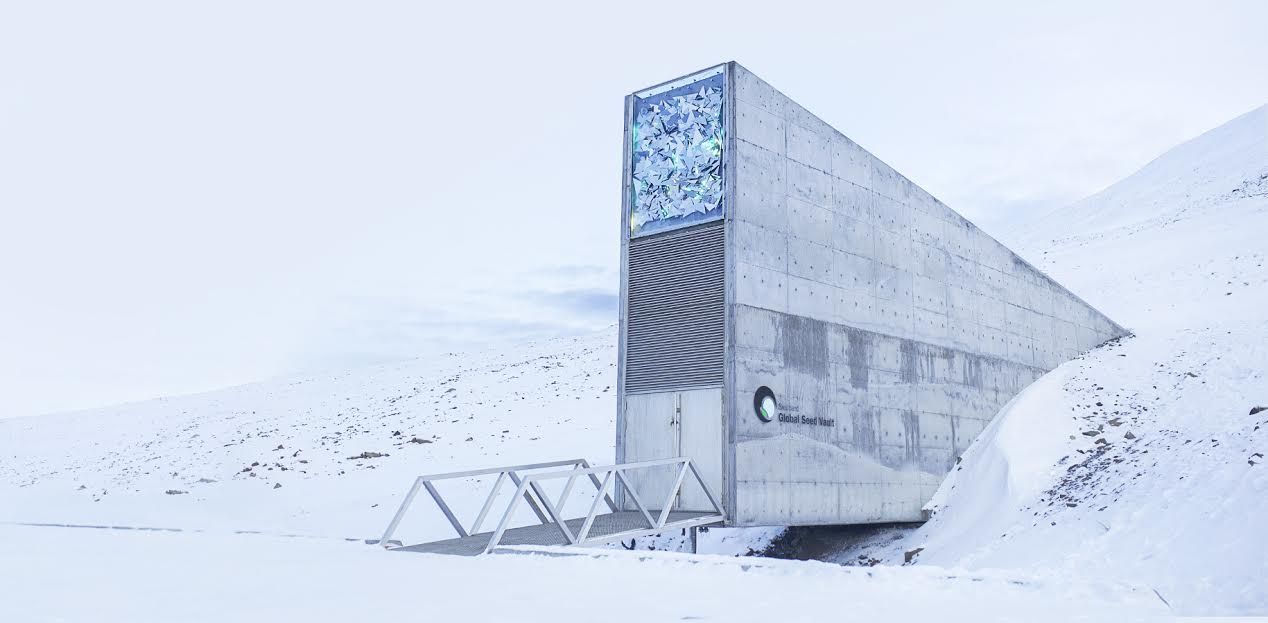 A doomsday seed vault designed to withstand global disasters will receive a new deposit of thousands of new samples—including a hurricane resistant bean from Bermuda.
Located in an abandoned Arctic coal mine on the Norwegian island of Spitsbergen, the Svalbard Global Seed Vault contains more than a million packets of seeds from almost every country in the world, representing "the most diverse collection of food crop seeds."
The vault is built under permafrost, so if global catastrophe struck a near complete record of the planet's seeds would be preserved. It is described as "a fail-safe seed storage facility, built to stand the test of time—and the challenge of natural or man-made disasters," on its website.
And on Monday, 4,335 new seed samples will be added to the vault following a donation by the Crop Trust, including the hardy Bermuda bean.
Plant breeders believe they can use the traits of the bean to develop crops that are more resistant to the extreme weather that climate change may cause, such as hurricanes.
The bean is almost extinct in Bermuda, but scientists at the International Centre for Tropical Agriculture have managed to develop almost 6,000 seeds from a sample of 15 for future research.
"Sending seeds like the Bermuda bean to the Svalbard Gobal Seed Vault is like uploading your files to the cloud. It gives us peace of mind that even if disaster strikes, the robust genetic basis of beans and tropical forages can be recovered. With this deposit, CIAT now has 92% of its seed accessions backed up at the seed vault," said Luis Guillermo Santos Meléndez, Seed Conservation and Viability Lab Coordinator at CIAT, in a news release.
Though built as a fail safe protection against the world's disaster, the vault was in May threatened by climate change when unseasonably high temperatures in the Arctic led to melting snow and rain when there should have been snow, sending water gushing into the entrance tunnel.