Neighbor of Jacinda Ardern Reveals How He Killed New Zealand Prime Minister's Cat: "I Was Pretty Gutted"
A neighbor of New Zealand prime minister Jacinda Ardern has spoken of the time he accidentally ran over and killed her cat.
As Ardern's political stock rose on the election campaign trail in 2017 before she became the country's youngest head of government, so did the fame of her pet, named Paddles, who at the time even had her own Twitter account.
Profiled in Vanity Fair, the feline, who had an extra toe and earned the moniker, "the first cat," even interrupted a phone call Ardern was taking with President Donald Trump, according to Stuff.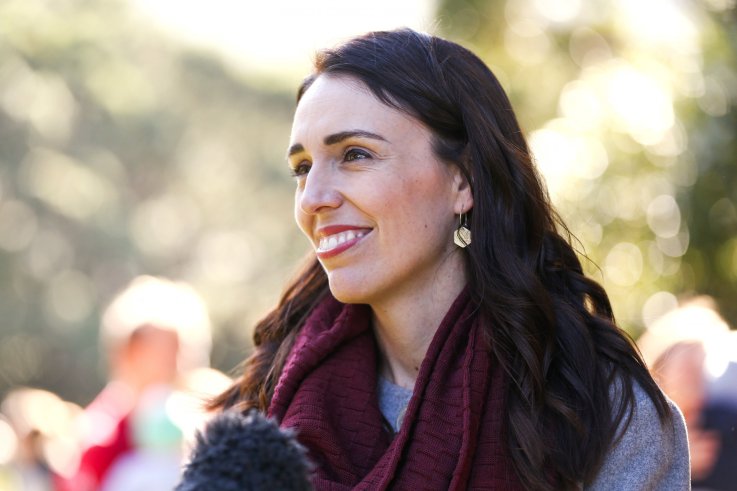 However in October that year, as Ardern opened parliament as the new prime minister with her partner Clarke Gayford, Paddles was run over by a car near Ardern's home in Point Chevalier, Auckland.
The driver has spoken to Stuff about the fateful day. Identified only as Chris, he said that he was driving home to pick up his laptop. When he backed out of his drive and went round the corner, the cat shot out in front of him and was hit.
The cat ran off, and so Chris stopped to try to find it. Paddles was later discovered lying by a fence. After knocking on doors in the street, one of Ardern's neighbors told him that it was the prime minister's cat. The cat was taken to the vet but died.
"I went back to work and tried to gather myself. Later in the afternoon, I popped back to the neighbor's house and she said Paddles hadn't survived. But Clarke was home.
"I went over and knocked on the door and Clarke came out. He was really nice and said 'Look, it could have happened to anyone.' He was clearly very upset."
He wrote a card of condolence to Ardern and even received an answer phone message from her apologizing over what he had to go through.
"It was extremely nice of her to take time out of her day to check that I was okay for running over her cat," he said. "I was kind of shocking at first, and I felt fairly bad because I knew a bit of the back story, I knew Paddles had some kind of social media presence and had an extra toe.
"I was also aware that to Jacinda and Clarke, Paddles was their fur baby at that point that they loved, so I was pretty gutted. But I obviously later found out they were pregnant so that made me feel a bit better that I didn't take out the only one thing that they loved," he added.
In June 2018, Ardern became only the second elected head of government to give birth while in office.
Neighbor of Jacinda Ardern Reveals How He Killed New Zealand Prime Minister's Cat: "I Was Pretty Gutted" | World